Dan MacLennan Memorial Lecture in Astronomy 2017
Description
Saint Mary's University presents the 3rd Annual Dan MacLennan Memorial Lecture in Astronomy:
"Exoplanets and the Search for Habitable Worlds"
Sara Seager, Professor of Physics and Planetary Sciences, MIT
Thousands of exoplanets are known to orbit nearby stars with compelling evidence that all stars in our Milky Way Galaxy likely have planets. Beyond their discovery, a new era of "exoplanet characterization" is underway with an astonishing diversity of exoplanets driving the fields of planetary science and engineering to new frontiers. The push to find smaller and smaller planets down to Earth size is succeeding and motivating the next generation of space telescopes to have the capability to find and identify habitable worlds. The ultimate goal is to discover planets that may have suitable conditions for life or even signs of life by way of atmospheric biosignature gases.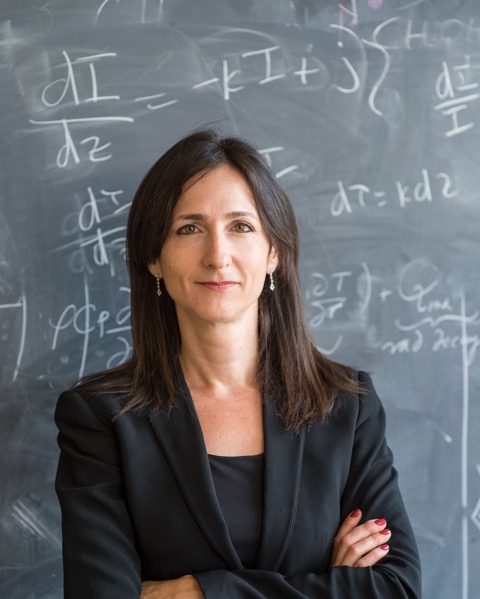 About Sara Seager:
Sara Seager is an astrophysicist and planetary scientist at Massachusetts Institute of Technology (MIT). Her science research focuses on theory, computation, and data analysis of exoplanets. Her research has introduced many new ideas to the field of exoplanet characterization, including work that led to the first detection of an exoplanet atmosphere. Professor Seager also works in space instrumentation and space missions for exoplanets, including CubeSats, as a co-investigator on the MIT-led TESS, a NASA Explorer Mission to be launched in 2017, and chaired the NASA Science and Technology Definition Team for a "Probe-class" Starshade and telescope system for direct imaging discovery and characterization of Earth analogs.
Before joining MIT in 2007, Professor Seager spent four years on the senior research staff at the Carnegie Institution of Washington preceded by three years at the Institute for Advanced Study in Princeton, NJ. Her PhD is from Harvard University. Professor Seager is on the advisory board for Planetary Resources. Professor Seager was elected to the National Academy of Sciences in 2015, is a 2013 MacArthur Fellow, the 2012 recipient of the Raymond and Beverly Sackler Prize in the Physical Sciences, and the 2007 recipient of the American Astronomical Society's Helen B. Warner Prize. She has been recognized in the media, most recently in Time Magazine's 25 Most Influential in Space in 2012.