About this Event
andWHAT!?!! #supportblackbusiness #covidsafe
It takes place at A New DAEI Dance School (1 Nelson Street West, Lower Level) on August 19, 2020 6-9pm.
We want you, you want to compete, let's do this safely, together!
The full schedule can also be found at www.ANewDAEI.com.
YOU MUST Pre-Register at Eventbrite to guarantee a spot. Email dance@anewdaei.com and let us know
Your age,
Dance level
What styes you are auditioning for (there is no limit!)
Make sure to bring a mask, comfy clothes, water and a fresh attitude to show off!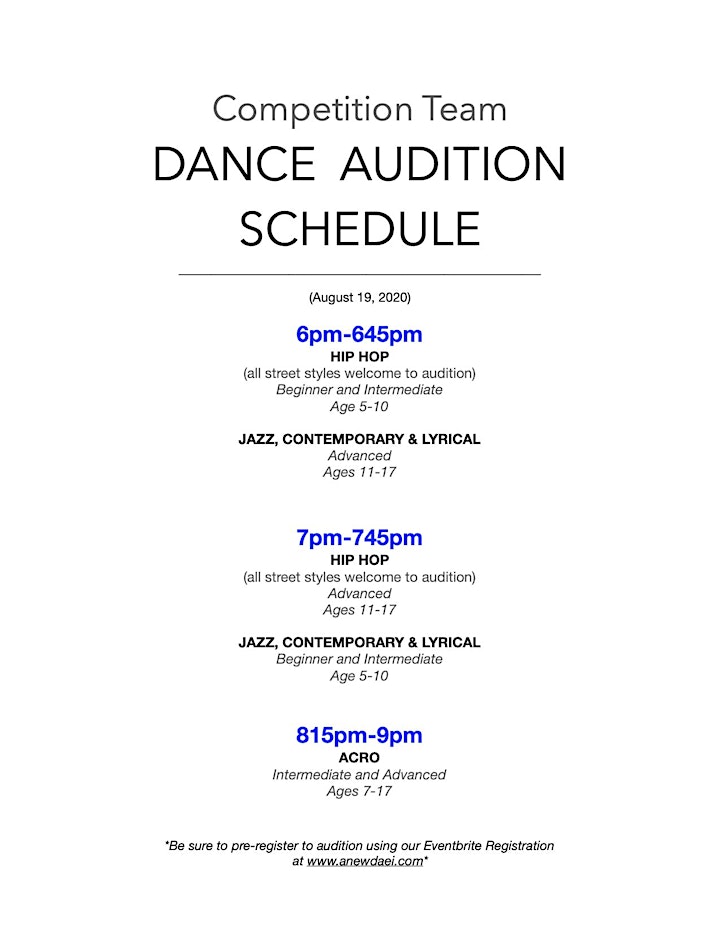 AND we're back! Now you can register for our in-person classes online or in person August 19 & 26 from 6-730pm...