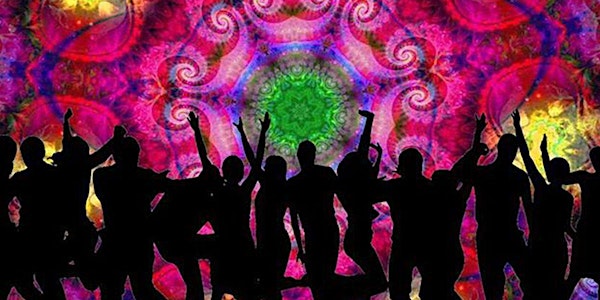 Dance Temple w/ Naomi (djNjoy)
Dance Temple feat. Naomi (djNjoy) as our facilitator/dj!
When and where
Location
Victoria Edelweiss Club 108 Niagara Street Victoria, BC V8V 1E9 Canada
About this event
Welcome to Dance Temple, summer 2022! Join us at Edelweiss Club for a community ecstatic dance session ~ Sunday, August 21st features Naomi Jason as our facilitator/dj!
We acknowledge with deep respect that we gather on unceded Lekwungen Territory, home of the Esquimalt and Songhees First Nations. We are deeply grateful to live, work, dance and play on this land.
Please be mindful of yourself and others as we adjust to sharing space inside. Masks are not required but welcome in the space.
Please attend only if you feel 100% well.
Details for Sunday, August 21st:
Light facilitation and music by Naomi (djNjoy)
Doors open at 10:15am
Dance from 10:30am-noon
Sliding scale: $20-$30 (no charge for kids under 12); $15- $18 low income - limited number of tickets available at this rate: please consider whether you need this rate
Tickets are available or you are welcome to drop in and pay cash (first come, first served). We are limiting capacity to ensure some sense of spaciousness.
Dance Temple is a weekly offering. Newcomers welcome! No experience necessary.
Regular Temple Guidelines (please read through, especially if you're new to Dance Temple):
**SHIRTS ON PLEASE**
Please keep your shirt on, regardless of your gender(we've decided out of fairness to ask everyone, regardless of gender, to keep their shirts on)
** IF YOU INTEND TO SWEAT **
Please care for yourself and others by:
1) Taking a shower before you arrive
2) Bringing a towel to wipe up any wake you leave behind
**SCENT-FREE SPACE**
Please refrain from wearing anything scented in the space (including essential oils)
** CELL PHONE USE **
By popular request we have a 'no cell phone use' policy in the dance space. If you need to use your device, please do so in the foyer or outside. As you can imagine, it's distracting otherwise.
** DANCING & CONSENT **
Enjoy your own personal dance or spark up creative movement with others, if there is mutual agreement . If you wish to dance with another, look for eye contact or the body language of an invitation (if that isn't there then it's a "no"). Remember that a person's willingness to dance can change from moment to moment or week to week. At any time you, or the person you are dancing with, may choose to end the encounter by moving away, or bowing with hands in prayer.
** TALKING **
The dance floor is a no-talking zone. This is again done to remove any distractions and to allow for dropping in more fully. If you need to have a conversation, however brief, please step out into the foyer or go outside.
If you witness a conversation happening, you are welcome to gently remind people of this request (with a gesture).
** KIDS **
Parents are asked to kindly monitor their kids and keep them close (at arm's reach). If it's quiet (especially at the beginning and ending), and your kids aren't - please see that they are guided into relative silence. Otherwise we will ask you to take them outside so as not to distract others from the proceedings.
**FOOTWEAR**
Please go barefoot or wear only indoor shoes or sneakers in the dance space.
HERE'S MORE OF WHAT DANCE TEMPLE OFFERS:
• Practice freedom of expression through movement, while respecting and being aware of those around you.
• Tune into an eclectic selection of musical flavors from a revolving lineup of experienced facilitators.
• Inspire and explore new ways to move your body.
• Explore the altar space for contemplation, reflection and intention setting.
• Learn to enter into a state of trance without the use of substances (no drugs or alcohol please).
• Non denominational opening and closing (can be in the form of a prayer, meditation or circle)
• Minimal facilitation. You are free to move as you wish.
In Closing:
Please arrive early or on time so that we may all journey together.
Bring a water bottle.
Breathe.
Take care of yourself, others and the space.
Wear comfortable clothing for movement.
Be prepared to sweat.