Dances for a Small Stage 30

Daily Event: 8:00 PM to 10:00 PM (PST)
Event Details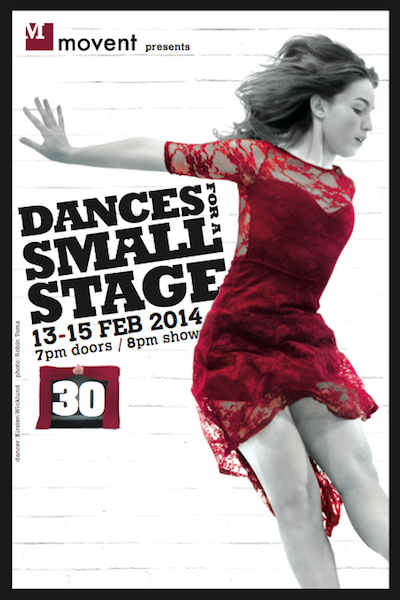 we are SOLD OUT for tonight 15-February. 
              BUT... there are still some tickets available at the door.
              come early... doors open at 7pm

               Emcee: John Murphy
               Featuring works by:
                    Peter Chu
                    Jim Hibbard
                    Rob Kitsos
                    Diego Sanchez / Grupo Americano
                    Karissa Barry
                    Kirsten Wicklund
                    Lina Fitzner & Corbin Murdoch
                    Vanessa Goodman
                    Noam Gagnon with James Fagan Tait & Patti Allan
**Due to unforeseen circumstances, Stacey Tookey has had to regrettably cancel her appearance at Dances for a Small Stage 30.

An evening curated by: Julie-anne Saroyan & Karissa Barry
**AND.... THERE ARE GOING TO BE PEROGIES!
Where

Ukrainian Centre
154 E 10th Ave
Vancouver, BC V5T 3E5
Canada

Daily Event: 8:00 PM to 10:00 PM (PST)
Add to my calendar
Organizer
vision | mission
small stage is a platform to share with and connect people through dance.

we bring artists and audiences together through dance works that everyone can enjoy and appreciate.

we engage and encourage innovative interdisciplinary and trans-cultural works that strive for artistic excellence.

we mix musicians, theatre practitioners and technologists with dance and movement at its foundation.