Description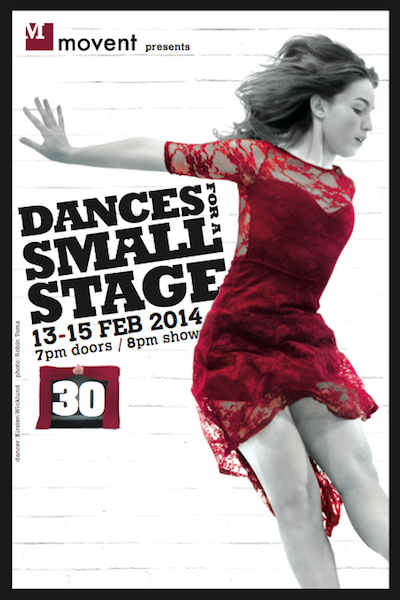 we are SOLD OUT for tonight 15-February.
BUT... there are still some tickets available at the door.
come early... doors open at 7pm

Emcee: John Murphy
Featuring works by:
Peter Chu
Jim Hibbard
Rob Kitsos
Diego Sanchez / Grupo Americano
Karissa Barry
Kirsten Wicklund
Lina Fitzner & Corbin Murdoch
Vanessa Goodman
Noam Gagnon with James Fagan Tait & Patti Allan
**Due to unforeseen circumstances, Stacey Tookey has had to regrettably cancel her appearance at Dances for a Small Stage 30.

An evening curated by: Julie-anne Saroyan & Karissa Barry
**AND.... THERE ARE GOING TO BE PEROGIES!