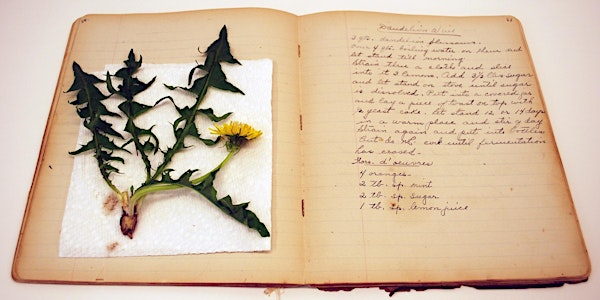 Dandelion Variations: Canning Workshop and Conversation
When and where
Location
Studio.89 1065 Canadian Place #104 Mississauga, ON L4W 0C2 Canada
Description
Dandelion Variations: Canning Workshop and Conversation

Amanda White and Rav Singh
August 12, 2019
6-8pm
Studio.89, 1065 Canadian Pl #104, Mississauga, ON
Beginning with a tasting of dandelion-based preserves and pickles, participants will learn a variety of uses and recipes for this common plant along with an introduction to food preservation. Amanda White will demonstrate the basics of hot water bath canning, using a dandelion jelly recipe that is inspired by her great grandmother's recipe for dandelion wine, with foraged ingredients. This will be followed by a discussion of sustainable agriculture and urban food security featuring White in dialogue with Rav Singh, Urban Agriculture Coordinator, Ecosource.
Amanda White works at the intersection of art, environment and culture, with a particular interest in alternatives to dominant visualizations of the environmental. Her artwork and research over the past decade have been focused largely on human-plant relationships in this context, asking; Can we get to know plants differently? Amanda holds a PhD in Cultural Studies from Queen's University, an MFA from the University of Windsor and a BFA from OCADU. Her current research interests include farming practices and common wild plants.
Rav Singh is the Urban Agriculture Coordinator for Ecosource, an innovative Ontario-based organization that empowers the community to become more environmentally responsible through creative public education. Singh is interested in exploring the relationship between food and aspects of urban society, including urban food security, food justice, and sustainable urban planning.