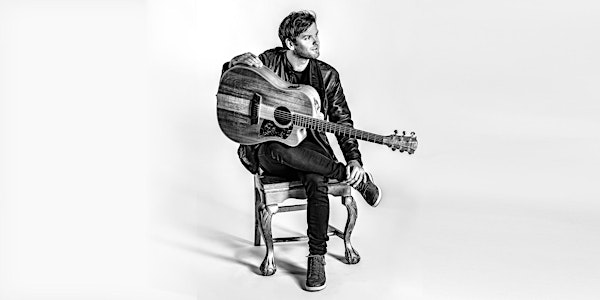 Performers
Daniel Champagne
Mia Kelly
Location
Mills Hardware
95 King Street East
Hamilton, ON L8N1A9
Canada
Direct from Australia, Daniel Champagne — Live at Mills Hardware!
About this event
Daniel Champagne, the young Australian virtuoso recently described as "the finest guitar player of this generation" brings his tour back to Canada for the first time in three years! One reviewer recently wrote "Daniel Champagne exudes a natural ease on stage, as he sings poignant lyrics and beautifully crafted melodies that invariably whisk the heart up with grand romanticism. Coupled with an exhilarating guitar talent that transcends mere acoustic playing to replicate a whole band, Champagne is just magical." The story goes that the young singer-songwriter and one-of-a-kind guitar virtuoso first picked up his instrument of choice as a 5-year-old following in the footsteps of a musical father. He began writing songs at 12, training classically throughout his teens and performing wherever he could, honing his craft and developing the dynamite live show that he is renowned for today. At 18, he left school, turned professional and hit the road without looking back. The following decade has seen him release five studio albums, tour relentlessly around the globe with upwards of 300 shows per year, play some of the biggest festivals under the sun and share stages with the likes of Tommy Emmanuel, INXS, John Butler, Lucinda Williams, Ani DiFranco, Judy Collins and Rodrigo y Gabriela.
"The word 'prodigy' seems to entirely fall short of this soft-spoken young man's skills, he coaxes sounds and melodies out of his instrument that literally drop jaws." – The Calgary Herald
"Today I saw the future of folk: Festival goers flocking in the thousands towards the main stage to witness a young musical phenomenon from Australia dish out an absolute show-stopper." – The Firefly Column (USA)
"Watching Daniel Champagne perform is a once-in-a-lifetime experience. He is a true prodigy that plays like no one else could possibly play unless they spent at least two lifetimes studying the art." BW Review (New Zealand)
Instagram | Facebook | Twitter | Spotify | Apple Music
•
Mia Kelly is a singer-songwriter from Gatineau, Quebec who writes and performs in both French and English. Blending folk music with strong influences of blues, pop and Americana, she is making her mark in the Canadian folk music scene at the age of 19. Backed by her performance on guitar or piano and accompanied by foot percussion, Kelly's foot-stomping sing-a-longs are anchored by her powerful voice that emanates with raw emotion. Her infectious energy captivates you as she shares her heartfelt stories & banter. Stylistically, Kelly is inspired by artists such as Shakey Graves, Matt Holubowski and Adrienne Lenker. Kelly released her first EP Cardboard Box in 2019. In August 2022, she will release her debut album Garden Through the War. Produced and mixed at Fixed Hinge Studio by Ottawa's Jim Bryson (Susan Ungerleider, The Weakerthans) and mastered by Grammy-nominated Phillip Shaw Bova, the record demonstrates maturity in Kelly's songwriting. Exploring themes of resilience and growth that follow hardship, the album has already received recognition from the SOCAN foundation. Mia has had the privilege of playing many incredible folk stages throughout Canada and the United States including Summerfolk Festival, Festival des Montgolfières de Gatineau, Blue Skies Festival and Club Passim. In 2019, Kelly was selected to participate in the Folk Music Ontario youth development program and was named by the Ottawa Citizen as one of the city's top artists to watch.
Instagram | Facebook | Twitter | TikTok | Spotify | Apple Music
••
General Admission standing 19+ event. Mobility accommodations available upon request. Valid government issued photo ID is required in order to enter. Artists and schedule subject to change. Event subject to change in support of evolving public health protocols.