Description
Danielle Younge-Ullman, award-winning author of the novel Everything Beautiful is not Ruined, will be at Let's Talk Books on Thursday, July 18 at 6:30 pm. Join us as we talk about her current work, her writing process, and her upcoming release. This event is free and open to everyone.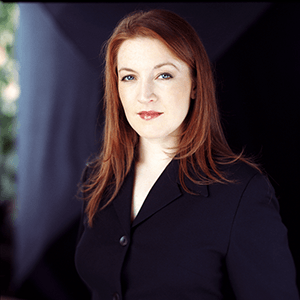 Danielle Younge-Ullman is the award-winning author of the novel, EVERYTHING BEAUTIFUL IS NOT RUINED, (Penguin Random House) which won the White Pine Award, and has been nominated for multiple awards and best-of lists, including the Governor General's Award, the Amy Mathers Teen Book Award, the Ruth & Sylvia Schwartz Award, the Green Mountain Book Award, American Library Associations Best of YA award, the Crystal Kite award, the Prix du Libraires du Quebec, and the Prix Sorcières du France, the Prix Lucioles du France, the Prix Farniente of Belgium, and CBC's Best Books of 2017, Bank Street Best Children's Book list of 2018, Ontario Library Associations Best Bets of 2018, and has sold in the US, Canada, the UK, Italy, France, Denmark, Holland and Sweden. Danielle is also the author of LOLA CARLYLE'S 12 STEP ROMANCE, (Macmillan) and the adult novel, FALLING UNDER (Penguin.) Danielle was a theatre actor before turning to writing, and got her English degree at McGill. She lives in Toronto with her husband and two daughters, and her next YA novel, HE MUST LIKE YOU, will be out in 2020.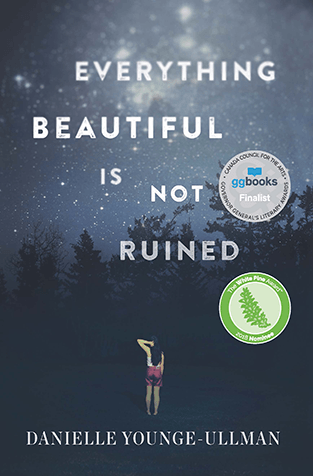 Like Wild for teens! In the tradition of Sara Zarr and A. S. King, a girl must survive an extreme wilderness experience to prove to her mother that she has the strength to pursue her dreams.

When she was a little girl, Ingrid's entire world was her mother: Margot-Sophia, the brilliant and sophisticated opera star. So when Margot-Sophia loses her singing voice, Ingrid loses everything. The two of them move to a small, normal house in a normal town, where Ingrid tries to convince her mother that there must still be something worth living for. It's in this small, normal life that Ingrid discovers her own passion for the theater arts. But Margot-Sophia refuses to support her daughter's dreams. They strike a deal: if Ingrid makes it through a summer of an extreme wilderness experience, then she can have her chance to pursue life as a performer. Over the course of this summer, Ingrid is stripped of every dignity and freedom. But she also comes to terms with her inner demons -- and finally confronts the secret tragedy that defines her.