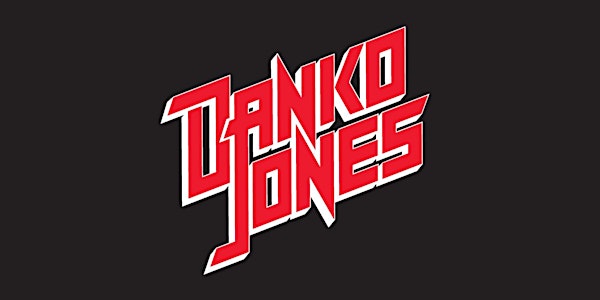 Danko Jones - European Concert
Live, Loud, and Wild — Don't Miss This Extra-Strength European Livestream Concert from Danko Jones!
About this event
Danko Jones exists to rock. It's his innate, guttural mode of expression. His daily ritual. His life's work. Now, after 25 years, 10 albums, world tours with the deities like Ozzy Osbourne, Guns 'n' Roses and Motörhead, and countless main-stage appearances at the world's premier music festivals, Danko Jones returns with new material in 2021. Get a preview of things to come when the band plays an exclusive livestream concert at Hamilton, Ontario's Bridgeworks. An after-show Q&A will follow the set.
The Toronto-based power trio has made a name for themselves as a must-see live band and after a year with no shows, they're itching to get back out there. Danko Jones, the band's frontman and namesake comments, "2021 is the 25th anniversary of our band. 25 years of non-stop performing, touring and recording. To celebrate our silver jubilee, we are holding our first ever livestreams and we may even be premiering some new material… This has been the longest break in the history of our band so without a doubt, these livestreams will be like letting wild animals out of cages. Are you ready? We're goddamn ready."
Special merch add-ons are also available at point of purchase.
Concert will be available for ticketholders to view on demand for 48 hours post-show.
Tickets $20 CAD (approx. 13 Euro)
Broadcast at 8pm Central European Time (2pm Eastern Standard Time)
•
For more Danko Jones merchandise. please visit lo-fi-merchandise.com
Danko Jones website: dankojones.com
Performers
Date and time
Location
Refund policy