Description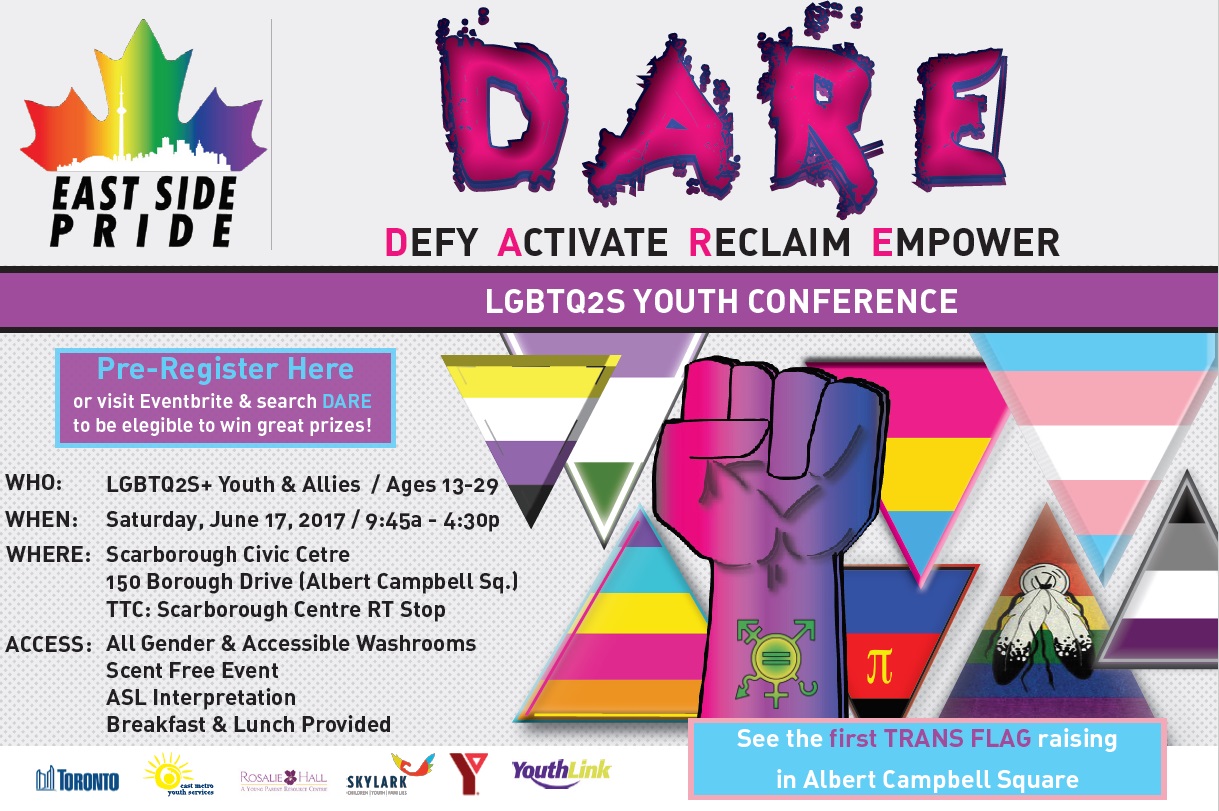 D.A.R.E. Conference by East Side Pride
Defy Activate Reclaim Empower
This conference seeks to bring together LGBTQ2S+ youth 13-29 from all of Toronto to Scarborough. This all day conference will include opportunities for queer, trans youth and their allies to learn from each other about issues that affect us in the community today such as: mental health, racism, violence, as well as learn more about trans history, asexuality, coming out and allyship.
There will be multiple opportunities for engagement, such as break out workshops, panel discussions and keynotes. We will start this conference with the first ever trans flag raising at Albert Campbell Square in Scarborough.
Where: Scarborough Civic Centre, 150 Borough Dr, Scarborough Centre RT stop
When: Saturday June 17, 2017, 9:45- 4:30pm,
Who: LGBTQ2S+ youth 13-29

+ASL Interpretation
+Breakfast and lunch provided (gluten free, vegan, halal options available)+All Gender washrooms available
+Physically accessible
+Please come scent free


We will be giving away swag and prizes. Register now for 1 raffle ticket!
Email eastsidepridecollective@gmail.com for more info or find us on Facebook!