About this Event

Dare to Lead™ 2-Day Workshop
The premise of Dare to Lead™ is that the world is in desperate need of braver leaders. In the absence of courageous leadership, we are plagued with:
• Inability to have Tough Conversations
• Difficulties with Inclusivity, Diversity, and Equity
• Lack of Innovation & Creativity
• Cultures full of Shame & Blame
• Poor Work/Life Balance
• Stuck in Setbacks
• Corroding Trust
• Dismissal of Fears & Feelings
• and much more... This 2-day workshop is designed to teach the research-based skill sets of courage that will turn you into a braver, more daring leader.
The workshop is facilitated by Certified Dare to Lead™ Co-facilitator, Jennifer Porritt CHRL, CTDP in collaboration with Michelle Chambers, M. Ed., CSODP, CHRL, CTDP, CTPC
The Details
When: Tuesday, April 28th and Wednesday, April 29th, 2020
Where: Virtual Delivery via. Zoom (this has been switched from the original in-person delivery)
Time: 8:30am - 4:00pm both days
Cost: $799 plus HST
Non Profit Rate: $650 plus HST
About The Dare To Lead™ Program
Based on the grounded theory research of Dr. Brené Brown, this Dare to Lead™ course is a 2-day interactive leadership workshop like no other that will teach you the skills of courage and provide operationalized tools that can change how you lead forever.
The most significant finding from Brené's latest research is that courage is a collection of four skill sets that are teachable, measurable, and observable.
The Dare to Lead™ program focuses on developing these courage-building skills through workshops, trainings and coaching to help individuals, teams and organizations move from armoured leadership to daring leadership. You will come away with powerful new language, operationalized values, and practical tools and frameworks that will help you lead in the new world of work.
Session Outcomes
• Recognize the four essential skill sets for courageous leadership which are 100% teachable, observable and measurable
• Understand the role of courage and vulnerability in daring leadership
• Know your values and maintain alignment to your values
• Build trust with colleagues, resulting in more psychological safety in the workplace
• Understand the 16 ways we 'armour' ourselves to deal with fear - how to be on guard against these barriers to daring and courageous leadership
• Explore our leadership strengths and growth areas
• Learn to increase trust by practicing empathy and connection
• Build skills to stay in tough conversations when you want to tap out
• Discuss how to scale daring leadership and courageous teams
• Develop skills and practices to reset after setbacks, failures and disappointments
Who Should Sign Up?
• Human Resources Professionals
• Organizational Development Professionals
• Entrepreneurs
• Leaders
• Managers
About The Facilitators
Certified Dare To Lead™ facilitator, Jennifer Porritt trained closely with Brené in one of the first hand-picked cohorts of Dare to Lead™ facilitators. She is pleased to partner with Michelle Chambers to deliver this transformational learning event.
Jennifer Porritt CHRL, CTDP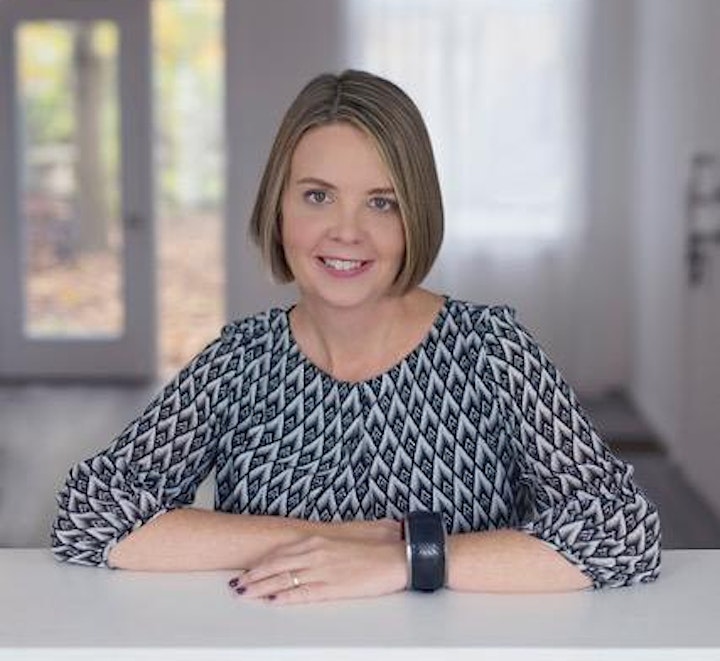 Through her 20+ year career journey working in financial services and higher education, Jennifer found her passion in working with leaders to develop both themselves and their teams. Her clients draw from a range of sectors including high tech, universities, colleges, and healthcare organizations.
Jennifer's areas of specialization include leadership development and coaching, work place team coaching and development, and designing and delivering training. She is also an experienced process facilitator. Jennifer has taught in the Post Graduate Human Resources Program at Conestoga College and professional development courses with the Human Resources Professional Association.
Jennifer holds professional designations in both human resources (CHRL) and training and development (CTDP), in addition to certifications including Dare to Lead™ (Brené Brown), team performance coaching (Team Coaching International), emotional intelligence practitioner (EQ in Action), Everything DiSC Workplace™ (Wiley Publishing), Crucial Conversations™ (Vital Smarts) and Personality Dimensions™ (Career/LifeSkills Resources Inc.). She is also currently pursuing her coaching training certification in the Co-Active coaching method through the Co-Active Training Institute.
In addition to her numerous certifications, Jennifer holds a master's certificate in organizational development and change from the Schulich School of Business.
Michelle Chambers, M.Ed., CSODP, CHRL, CTDP, CTPC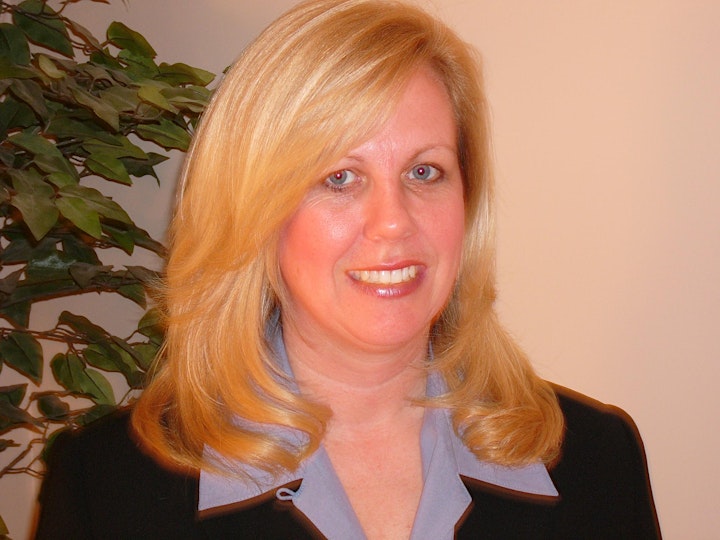 With Michelle brings over 25 years of proven and successful leadership, coaching, training and consulting experience including work with 3 of Canada's top 50 employers, a Financial post Top 100 organization and other leading organizations. As an organizational learning and development specialist, Michelle supports her clients in the areas of leadership and culture development; team development and coaching; change management and process facilitation. Michelle has supported clients across a wide range of industry sectors. Her client list includes Royal Bank, Telus Mobility; Warner Lamber/Pfizer; Region of Peel, OPS, TBS, Toyota, Durham Regional Police, DCDSB; HSBC, TD Bank; Alzheimer Society of Durham Region amongst others. In her last corporate role, she was responsible for leadership development enterprise wide for Telus Mobility.
Michelle works collaboratively with her clients to create sustainable change and to inspire and ultimate increase individual, team and organizational effectiveness. Here work with clients has resulted in improved communications and employee engagement; increased work satisfaction and work performance; increased sales revenue; higher employee retention; decreased operating costs and enhanced capacity for individuals, teams and organizations. .
Michelle has an M.Ed in Adult Education (Workplace Learning & Change) from O.I.S.E/U of Toronto; an Honours in Industrial Psychology from Queen's University and an Honours Business Administration (Human Resources) from Brock University. Michelle has also completed professional development from Team Coaching International; the Centre for Right Relationships; Adler School of Coaching; National Training Laboratories (NTL) and Schulich Executive Education Centre. Michelle has strategic alliances with Team Coaching International and Culture Strategy Fit. She is also a faculty member for the Centre for OD Excellence at Schulich and an executive coach for the Niagara Institute. She also taught for Brock University and Durham College.
Content Developed by Dr. Brené Brown
Brené is a research professor at the University of Houston where she holds the Huffington Foundation – Brené Brown Endowed Chair at The Graduate College of Social Work.
She has spent the past two decades studying courage, vulnerability, shame, and empathy, and most recently completed a seven-year study on courageous leadership.
She has personally conducted this very Dare to Lead™ curriculum training in 90% of all Fortune 50 companies.
Brené is the author of five #1 New York Times bestsellers including Dare to Lead, which also debuted at #1 on The Wall Street Journal and Publisher's Weekly lists.
Learning Credit
Individuals who successfully complete the full 16-hour Dare to Lead™ program will receive a certificate of completion and are allowed to put a Dare to Lead™ Trained badge on their LinkedIn account.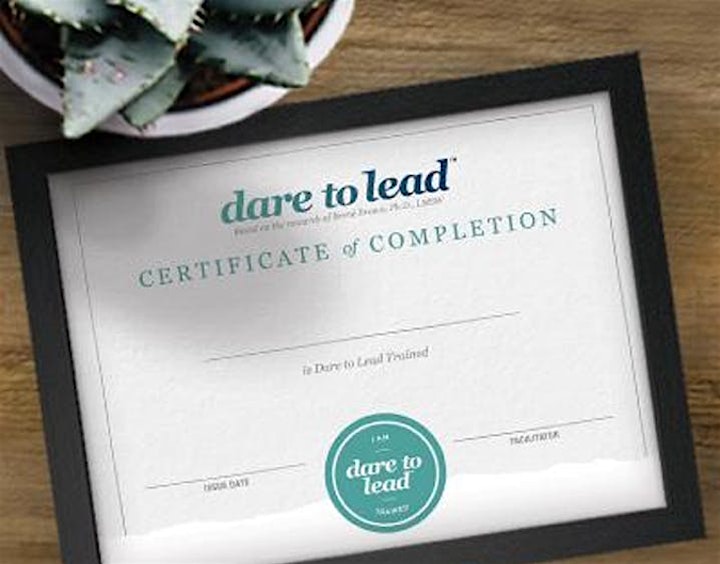 We can provide you with any details you need about the training to log in your company's learning management system or to submit for professional certification credits.
Refund Policy
We understand that changes happen and that this is an investment for you and/or your company. Tickets are transferable if you let us know in advance that you need to cancel and email us with the details of the person you wish to transfer the ticket to. We will not provide refunds.
Questions?
If you have questions you can reach out to us directly. Email us with any questions you have. Include in your inquiry re: Dare to Lead. Contact: Jennifer@jp-consulting.ca
Date and Time
Location
Refund Policy