Daring Greatly™ Workshop

Friday, 23 October 2020 from 9:00 AM to 4:30 PM (EDT)
Event Details
Daring GreatlyTM Workshop
​​​​Instructor: Melissa Pyne, MSW, RSW, Certified Daring Way™ Facilitator
Date: October 23, 2020

Time: 9am - 4:30pm
Location: Best Western Plus The Arden Park Hotel, 552 Ontario Street, Stratford, ON
Early-Bird Cost: $225 CAD + 13% HST (=$254.25) by September 22, 2020. *Please note that an Eventbrite fee is added when registering online and paying by credit/debit/paypal.  To avoid this fee you can instead download the registration form from our website at http://www.missionempowerment.ca/daring-greatly.html and pay by email money transfer (CAD bank accounts only).
Regular Cost: $250 CAD + 13% HST (=$282.50) after September 22, 2020. *Please note that an Eventbrite fee is added when registering online and paying by credit/debit/paypal.  To avoid this fee you can instead download the registration form from our website at http://www.missionempowerment.ca/daring-greatly.html and pay by email money transfer (CAD bank accounts only).
* Cost includes lunch, morning and afternoon refreshments 
**All prices are in CAD$. American Patrons - your dollar goes further! $1 CAD = $0.71 USD (as of April 22, 2020 - check online for current exchange rate) 
*Group Rates available for groups of 5+ people registering together OR for individuals registering for more than one workshop.  See www.missionempowerment.ca/discounts for more information*
REGISTRATION DEADLINE: October 16, 2020 at 4pm
For more information on this workshop visit http://www.missionempowerment.ca/daring-greatly.html
Workshop Description
A day for helping professionals, educators & entrepreneurs who - like you - want to cultivate an even more courageous, authentic, and passionate life.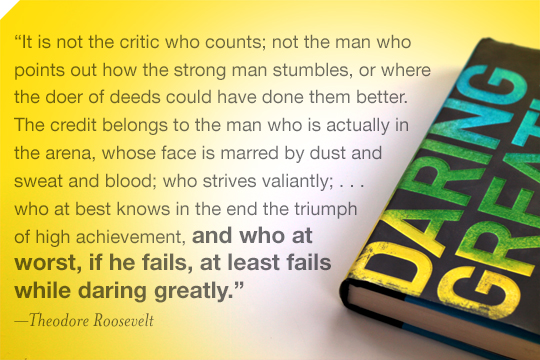 What would you do if fear wasn't holding you back?

Would you start a new business, charge more for your services, write a book, give a speech, teach a workshop, host an event, and/or create something the world has yet to see?
Would you would stand up for yourself, speak your mind without worrying about what other people think, say "no" without guilt, face conflict head-on, or create and maintain stronger boundaries with certain people in your life?
Maybe you would do that thing that terrifies you, like run a marathon despite never having run a day in your life!
So what does hold us back?
Too often, it is one of these things:
· Fear of criticism, judgement, or disapproval
· Comparing ourselves with others who are much farther ahead in the game
· The "Imposter Syndrome"
· Fear of scarcity
· Fear that we're not ___ enough (fill in the blank: experienced, educated, old, young, wealthy, attractive etc)

And then there's this...
Have you ever built up the courage to do the thing you were afraid of and then found yourself trying to ensure approval from others?
Have you found it difficult to enjoy the process because you were so focused on the outcome?
Maybe you over prepare, work yourself to exhaustion by creating something "perfect", or try to control everything in hopes others will be pleased and approve your job well done.
You think to yourself, there's got to be another way.
What if there IS another way?
What if you could do it bravely, with confidence, purpose and a sense of worthiness no matter what other people think and no matter how it turns out?
This full day workshop is an invitation for you to slow down and think intentionally about how you'd like to SHOW UP more in your life. It's an opportunity to celebrate where you are brave already, and a chance to look at where self-doubt, hesitation and/or fear are getting in the way of you being brave in other areas of your life.
Using the empirically based curriculum developed by Dr. Brené Brown, we will explore how to cultivate more courage, more authenticity and more confidence to help you move forward both personally and professionally. Using a mix of reflective writing, peer coaching and large group discussions, you will learn practices that transform the way we live, love, work, play, and lead.
We don't have to do it alone. We were never meant to.

Will you join us? 
SCHEDULE
Morning
Module 1: Introduction
Module 2: How Values Light the Way
Module 3: Trust and the Marble Jar
Module 4: The Myths of Vulnerability
Module 5: Empathy and Self-Compassion 
Lunch 
Afternoon
Module 6: The Arena
Module 7: Fear and the Arena Door
Module 8: The Armour We Use to Protect Ourselves and Why It Doesn't Serve Us
Module 9: Cultivating Resilience
Module 10: Closing and Gratitude
*Note: While this is primarily a personal development workshop, much of the learning can be applied to clients (if in a therapeutic role) and students as well.  If you would like a letter from us outlining how the curriculum can be helpful professionally (in order to have it count towards CEU's or for reimbursement from an employer), let us know and we can provide this.
Presenter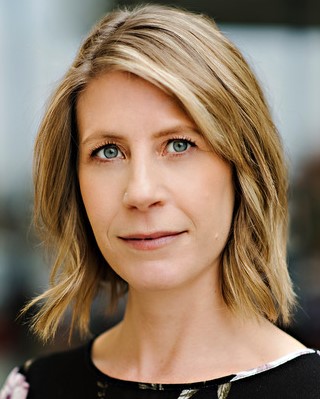 Melissa Pyne, MSW, RSW, is a registered social worker with over 15 years experience in the field of mental health and addiction counselling. She has experience working in both the public and private sector. Melissa has held various positions in Grand River Hospital's Adult Outpatient Mental Health and Addiction program delivering individual and group therapy. In addition to her experience with crisis and acute mental health interventions, Melissa has also worked in private clinics and now owns her own private practice where she incorporates CBT, DBT, motivational interviewing and positive psychology to best serve clients anywhere along the continuum of mental health and wellness.
Melissa has completed her professional coaching certification (PCC) with the International Coaches Federation and has helped launch Red Maple Professional Coaching Services. With a hat tip to the Johan Hari concept of rat park, Melissa believes that rehumanizing workplaces by deepening relationships and connecting to purpose can help foster resiliency around mental health and substance misuse. Melissa is a particularly passionate about coaching front-line care providers for sustainability in careers with high rates of burnout.

Melissa holds a BA (Hons) in psychology from York University and a Masters of Social Work from Laurier. As a continual learner, Melissa is certified in the Daring Way™ (highly experiential methodology based on the research of Dr. Brené Brown) and loves teaching and learning from new students.

For more information about Melissa and her work, go to melissapyne.com 
Cancellation Policy
An administrative fee of $50 will be charged for all cancellations.  Cancellation 14 or more days prior to the workshop date – receive a refund, less $50 administration fee. Cancellation less than 14 days prior to the workshop date – receive a credit, less $50 administration fee, to be applied to a future workshop. No credit or refund will be issued if you do not notify us in advance of the workshop date. You may transfer your registration to another individual at no extra cost. In this case, please notify Mission: Empowerment of the name of the alternate person. The organizers reserve the right to cancel the event due to instructor illness, extreme weather, under-enrollment or other unforeseen circumstances. If a workshop is cancelled, any registration payment will be returned in full. Liability is limited to a refund of workshop/live-stream fees only.
Accommodations 
The Best Western Plus The Arden Park Hotel is pleased to offered preferred rates for Mission: Empowerment guests. Rooms start at $169 + taxes.  A block of rooms has been set aside for this event, up until September 22, 2020. For reservations, call 1-877-788-8818 or 519-275-2936 and quote "Mission Empowerment Block".  For other accommodation options, visit www.visitstratford.ca
Save This Event
When & Where

Best Western Plus The Arden Park Hotel
552 Ontario Street
Stratford, ON N5A 3J3
Canada

Friday, 23 October 2020 from 9:00 AM to 4:30 PM (EDT)
Add to my calendar
Organizer
Mission Empowerment provides professional development and personal development workshops and events that educate, transform, inspire and empower.
Our mission is two-fold:
To empower individuals to reach their fullest potential and achieve their dreams in all life areas

To assist helping professionals to become more effective at empowering their clients to make positive changes in their lives
Professional development workshops are offered in one or two day formats and are held in convenient locations in southwestern Ontario (typically Kitchener or Stratford, ON). Some workshops are also available for on-site training.
Personal development workshops and events range from two-hour classes to full weekend retreats.