Become A Data Scientist In 24 Weeks. Launch your career in Data Science with a unique online and offline blended learning experience.
About this event
We are glad to invite you for our upcoming Data Science (Artificial Intelligence/Machine Learning) Cohort scheduled in Mississauga on 19th Sep 2020 (9:30 AM - 12:30 PM). In the session, we will be covering the objective of the program, your first Data Science hands-on prototype along with the job perspective in the Data Science area.
Fueled by Big data and AI, the demand for Data Science skills is growing exponentially in Canada. There are 2000+ active jobs in Data Science, AI/ML domain as of now with an average salary of $100K CAD.
Our unique, best-in-market Data Science (AI + Machine Learning) program is launched in collaboration with global market leader GreyAtom. This program doesn't require any prior coding experience and will include:
· Online structured learning & practice platform
· Comprehensive assignments
· Mentor led session with code-along and training
· capstone industry projects
· Social community, Hackathon
· Job placement support
This workshop will be delivered by Data Science/AI industry leaders and will provide you with the following amazing value. 6,000+ learners have achieved their career goals in Data Science.
✅ 12 months of access to the whole program
✅ 16 Industry projects
✅ 24 LIVE mentor code-along sessions
✅ 18 LIVE career transition sessions
✅ 87 hours of training with mentors
✅ 83 Quizzes
✅ 2 Career coaching 1-on-1 sessions
✅ 18 Cheatsheets
✅ 4 Guided hackathons
✅ Unlimited chat support
✅ 429 Assignments
✅ Priority access to webinars
✅ 14 Sprints
✅ Verifiable certificate on completion
Curriculum: https://pragra.io/courses/data-science-career-path
Venue: 200 Matheson Blvd W, Unit-202, Mississauga, ON, Canada
Data Science Cohort pdf: https://drive.google.com/file/d/19rweZjP4dAfBNzLG-R2GNqHeJ0dUZgd8/view?usp=sharing
Projects and Hackathons:
Prepare for the industry by solving real problems through projects, hackathons and code-along. Build your portfolio as you proceed, and emerge with a complete showcase of your Data Science skills.
✅ Web scraping with Python
✅ Customer Marketing Strategy
✅ Credit Delinquency Prediction
✅ Zomato Restaurant Data Analysis
Our Mentors from the most innovative and digitally advanced companies: Linkedin, Microsoft, Google, Amazon, and many more.
ZOOM Meeting
You are allowed to visit our office otherwise you can join the demo session online as well. Wearing a mask and carrying a sanitizer is mandatory as per government guidelines.
https://us02web.zoom.us/j/86833254547
INFO:
This program is offered by highly qualified consultants of PRAGRA:
https://www.pragra.io, Contact the team for detailed curriculum at (647)-343-5453, training@pragra.io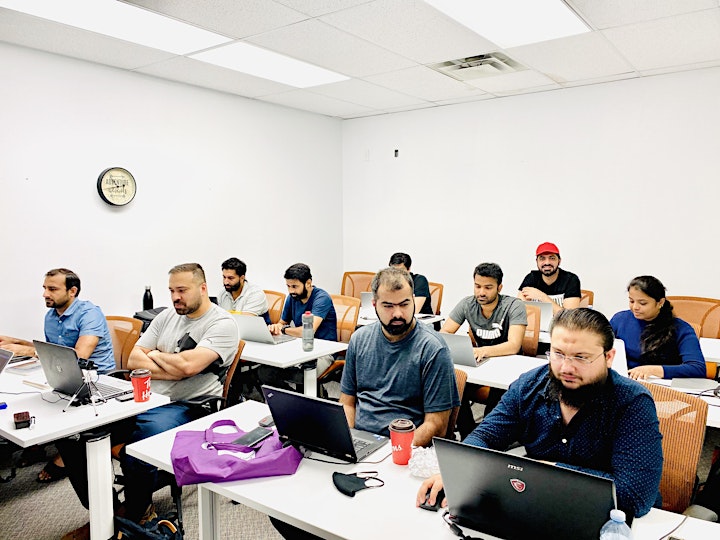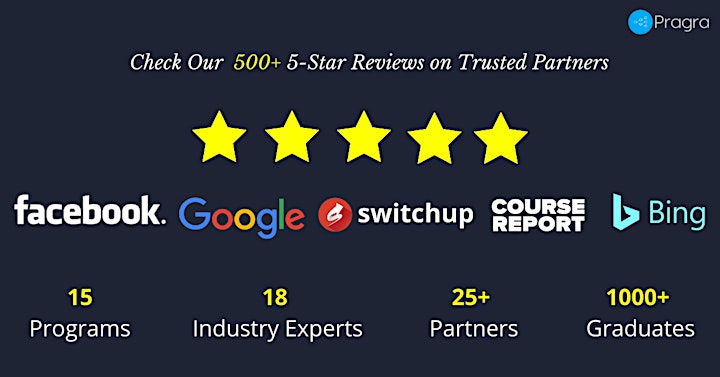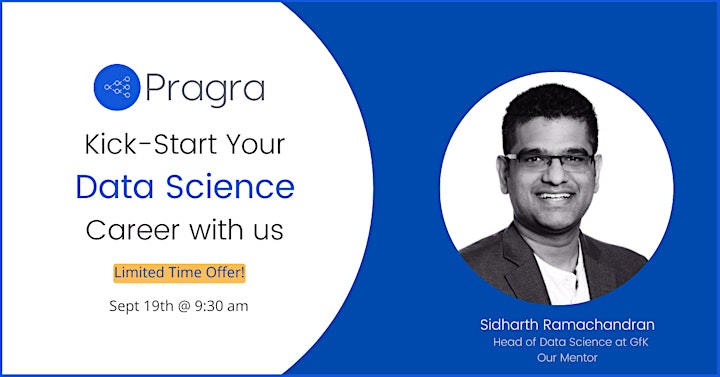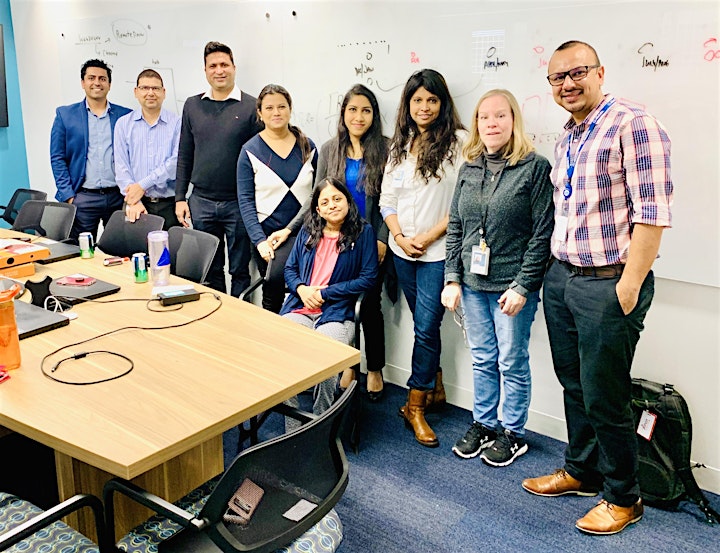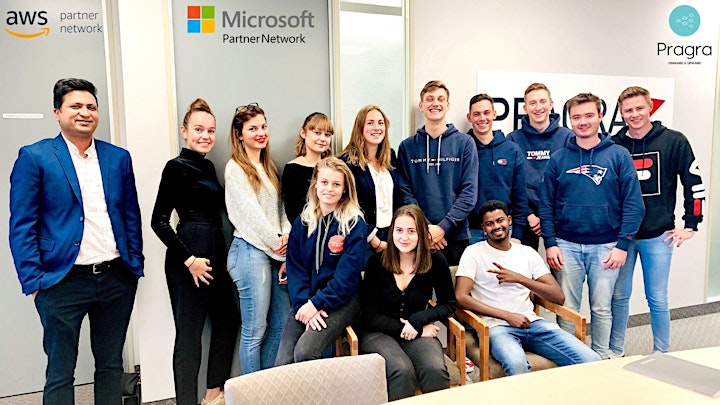 Organizer of Data Science and Machine Learning Cohort in Mississauga
Top class industry experts led classroom + online training programs to offer the pragmatic learning to kickstart successful IT career. Amazing boot camps for aspiring programmers and developers striving for growth in their careers.
We are not just a training provider, we also do software development and consulting for our clients. We are a learning school with intensive top experts-led programs for aspiring developers and engineers. Join us to gain new skills and be mentored by leading industry professionals