Description
This is an info session to introduce the Data Science Toolbox Workshop. There will be use case sharing and demo in the info session!
Enjoy free coffee and snacks, and talk to data scientists and data engineers with any of your questions.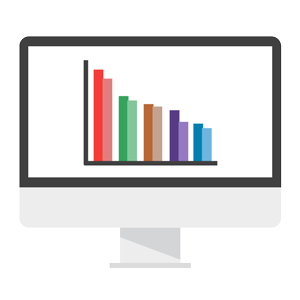 Workshop Infomation
Short Intro
•This 4-day weekend-based course will teach you several essential skills in order to tap into the data science world: Linux, SQL, Python. It's hands-on by design and therefore gives you the practical experience of solving challenging problems. The course will help you remove a lot of the frictions that you would encounter at a later stage and set you up for success at the very beginning of your data science learning path. AND it's fun!
Learning Outcome
•Become an intermediate level linux user
•Gain enough hands-on experience to be prepared for learning other courses such as machine learning, data science and big data
•Understand relational database and SQL queries
•Writing SQL queries to munge data via complex operations such as filter, join and aggregation
•Gain beginner python experience and start to build simple python applications
•Working with cloud environments such as Amazon Web Services
•Gain hands-on project experience (i.e., build a simple chatbot with python, scraping the web, collecting social media data, interacting with cloud services via python API)
How will this course be delivered
•This classroom-based course is delivered in the workshop format with 40% lecture, 20% labs and 40% project
•You will meet the instructors and teaching assistants in person and learn with your peer students
•You will work on hands-on project to shape up your linux, sql and python skills that will help you open a door to the data science world
•You will work with your peer students in group on data challenges
•Use cases and best practice discussions will be delivered via Slack App
Course Details
•On the pathway to becoming a data scientist/engineer, skill sets such as Linux, Python and SQL are often the first barriers for many students. These are the skills that are not well covered in non-CS academic courses. But they are extremely important in the real-world jobs. We also found that students who struggled the most while learning machine learning and big data were those who did not have good foundational knowledge of linux/sql/python. Therefore, WeCloudData developed the Data Science Toolbox course to address the pain points. With a well-defined course outline, experienced instructors and our helpful teaching assistants, WeCloudData is here to point you at the right direction, save time by focusing on knowledge points that matter, stimulate your interests with hands-on assignments and projects so that you can maximize your learning outcome.
Prerequisite: None
Price: $432 Early Bird; $480 Regular Price
Course materials you will get
•A print version of the Data Science Toolbox book developed at WCD
•Datasets and codes for the labs and projects
•Project instructions
•Upon course completion, you will also receive
o Additional exercise material
oA print version of the commonly asked interview questions related to the techniques you will learn in the toolbox course
Assistance you will get from us
•Our teaching assistants will help you with your questions during the workshop; TA support will also be available after the workshop upon request
•One on one chat with our instructors and mentors
•Resume help upon completion of the course
•Guidance on how to proceed to the next level
Certification & Next Step
•You will receive a course completion certificate after successfully completing the course project as well as assignments
•After the completion of this course, you can continue to take the Python for Data Analysis, Machine Learning and Big Data courses in order to become a WCD Certified Data Scientist