Description
Join us for an onsite datacentre tour and learn the secrets to DataHive's success. Our host and presenter is Tim Riddell - Director of Operations at DataHive.
ABOUT OUR HOSTS
DataHive is a one stop IT Service Management and Hosting Company, supporting hardware, software, network, and local / global Internet Service Providers (ISPs) connectivity.
DataHive owns and manages it's own data centre independent from any of the Telecom companies. It is recognized as the central exchange for ISPs, SDNs, Cloud on-ramp services and noted for being the central depository for secure data storage solutions in which DataHive can guarantee data sovereignty in Western Canada.
DataHive has been providing innovative IT and data solutions for over 15 years, with a substantial emphasis on data security and data protection. As a Carrier neutral facility, clients have 30 ISPs to choose from. It is also the central location for the Calgary Internet Exchange (YYCIX)
ABOUT OUR PRESENTER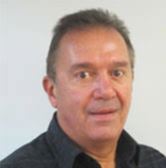 Tim Riddell - Director of Operations
Tim's knowledge and IT services experience spans 20 years. With the proven ability to manage teams, Tim led in roles as an IT branch manager and National Manager for various IT companies in Toronto and Calgary Further to that he managed data centre operations for ICBC and HP Enterprise.
He successfully pursued and completed his PMP, BA, and CDCMP designations. Tim has also managed and directed Information Communication Technology (ICT) roles at various national Telco's, Bell Canada and TELUS.
A highly capable managing director with outstanding business, leadership and communication capabilities, Tim is responsible for planning, coordinating and managing all operations of DataHive. He is responsible for persistently reviewing and evaluating the business procedures, assets, quality of delivery and fulfillment for the Data Centre, Manage Services and Security business lines.
EVENT DETAILS
Date: Tuesday Feb 25 2020 (NOTE: This is ONE WEEK after our regular 3rd Tuesday event)
Time: 6:00 PM - 9:00 PM
Program:
6:00 – 6:30 Registration, Check-In and Welcome
6:30 – 6:40 Introductory Remarks
6:40 – 8:30 Presentation
Place: DataHive - 840-7th Ave SW Calgary AB T2P 3G2 (DIFFERENT LOCATION)
Cost: Current CIC Members: FREE
Guests & Future CIC Members: FREE

Note: Light food & refreshments will be available for attendees.
ABOUT OUR SPONSORS
iTech – iTech Calgary Conference – Display Booth and Free VIP Passes for CIC Members
iTech is Canada's leading portfolio of IT technology conferences and exhibitions focusing on Infrastructure, Cloud, Security, Data Centre, Virtualization & Mobility.
At iTech you will have the opportunity to; discover new cutting edge products & services, network & meet new people in the industry, stay up-to-date on the latest technology trends, see technology in action through live demonstrations, attend conference seminar sessions, research information to enhance your IT strategy, enjoy this Local event right in your backyard!
Microsoft Canada – Office 365 Subscriptions
New for 2020 - As a registered not-for-profit association, CIC has met the qualification requirements for discounted and donated Microsoft software distributed through TechSoup Canada. Microsoft has donated 10 Office 365 Business Premium subscriptions plus 25 Office 365 E1 subscriptions for CIC's internal use. This software is used by CIC for operational and administrative purposes.
IBM Canada – Meeting Venue
In 2017, IBM was 100 years old in Canada. This century has been driven by innovation that matters to our clients, our people, our country and the world. We are proud to be part of a company that has dedicated a century to finding solutions to contemporary challenges with a vision of the future. Innovation, transformation, and pioneering have always been part of our culture. This second century of IBM will continue to change the world.
True North Group Inc – Various In-Kind Donations
True North Group Inc. provides exclusively Canadian integrated cloud, managed IT and security services as well as professional IT consulting to small and mid-market enterprises. True North Group has provided door prizes at many events as well as contributions toward CIC's operational funding.
Organizer of DataHive Tour and Success Secrets
About us:
The Calgary IT Pro Community Association ["CIC"] is a registered not-for-profit society incorporated April 28 2008 under the Alberta Societies Act.
Purpose
The purpose of the Calgary IT Professional Community Association ["CIC"] is to provide information technology professionals and consultants in Southern Alberta with opportunities for professional development, social networking and sharing knowledge with peers in a non-competitive environment.
Vision
Our vision is to become the leading IT professional user group community in Canada
Mission
Our mission is to present quality technical programs, offer unique special-interest groups for technical and business practice areas, cultivate strategic partnerships with leading vendors and encourage active member participation through volunteer engagement and social interaction opportunities.
Values
Our values hinge on honesty, integrity and trust in everything we do. Our members strive to honour every commitment they make to the best of their ability and to meet or exceed expectations when delivering on those commitments.
We value balance in one's work, family and community – providing good service and expertise for fair compensation so that families are supported and nurtured and our communities are enriched through the work and volunteer efforts of our members.
Membership Information:
Membership in CIC is open to anyone interested in joining and contributing to the organization. Regular meetings are usually held on the 3rd Tuesday of each month. You are encouraged to attend and participate actively.
Membership dues for 2020:
Regular Members: $120 (Jan 01 – Dec 31) [$10/mo to Dec 31 for new regular members joining mid-year]
Students w/ ID: $24* (Jan 01 – Dec 31) [$2/mo to Dec 31 for new student members joining mid-year]
* Valid Student ID required at time of application.