Event Information
Location
Paradise Banquet & Convention Centre
7601 Jane Street
Vaughan, ON L4K 1X2
Canada
iPazzi Entertainment Presents "Datza Enuff!!" Comedy Show Featuring Lu Sicilianu Raggiatu & Sicilianu Di Montreal
About this event
Looking for a night out with dinner and laughs? Join us on Friday April 1st, 2022 at Paradise Banquet Hall & Event Centre featuring comedians Lu Sicilianu Raggiatu & Sicilianu Di Montreal & Marc Anthony Sinagoga
About The Comedians:
Lu Sicilianu Raggiatu:
This Toronto based comedian has been been making people laugh by highlighting the typical Italian traditions in a comedic way. It started with a few social media pages and grew into a household name. We are excited to have Lu Sicilian Raggiatu as our headline for the show.
Sicilianu Di Montreal
Born in Montreal, Quebec to Sicilian parents. Like many of these first-generation children, Nick was raised by his beloved Nonna and Nonno and learned the Sicilian dialect at a young age. In 2015 he decided to post a YouTube video about why his grandparents decided to immigrate to Canada especially with this cold weather.....the video went viral and and Sicilianu Di Montreal was born!
Marc Anthony Sinagoga
Marc Anthony Sinagoga started comedy about 10 years ago studying comedy writing and performance at Humber College. He has toured as a headliner in stand up comedy tours around North America. Check out @notmarcanthony funny parody videos of "Uncle Doug" on Instagram. This alter-ego will have you in stitches.
About The Event:
Join us on April 1st 2022 at Paradise Banquet and Convention Centre* located in Vaughan Ontario for a night of laughter and great food. The venue is accessible from major highways from the GTA. Along with free on-site parking, there are numerous nearby hotels.
The Menu:
Starter:
APRISTOMACO - thinly sliced prosciutto on fresh cantaloup, chilled seafood salad, marinated bocconcini, herbed olives, grilled zucchini, eggplant & sweet peppers.
Artisan Bread Basket
Second Course:
Rigatoni Sugo - House-made fresh pasta, plum tomato and basil sauce
Angellotti Alla Panna - Ricotta & Spinach filled, cooked in a cream sauce
Main Entree:
Veal Scallopini - Sautéed veal striploin in a mushroom or marsala sauce
Paradise Chicken Breast (Piccata) - baked with bell peppers , spanish onions in a lemon white wine sauce
Vegetable Medley - a fresh medley of seasonal vegetables
Mini Red Skin Potatoes baked and served with skin on
Mixed Green Salad
Dessert:
Gelato - Choice of vanilla, nutella, salted caramel or chocolate topped with dollop cream and biscotti
Fruit Platter - An assortment of fresh fruits platter per table
Coffee, Tea & Espresso
ALL INCLUSIVE BAR
19+ Event
Dress Code - Business Casual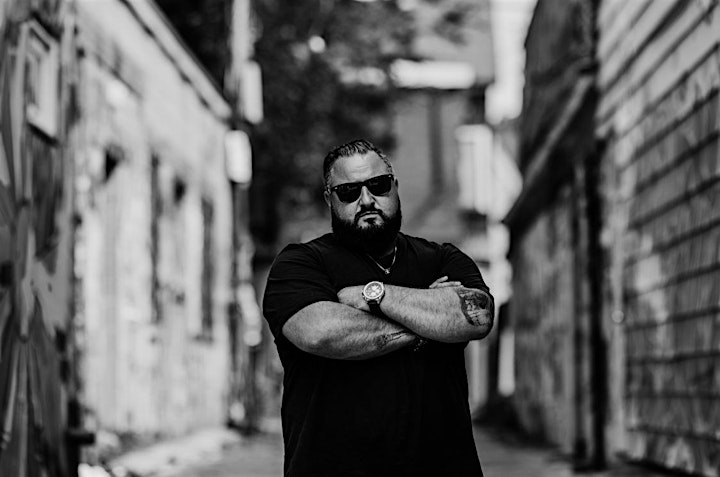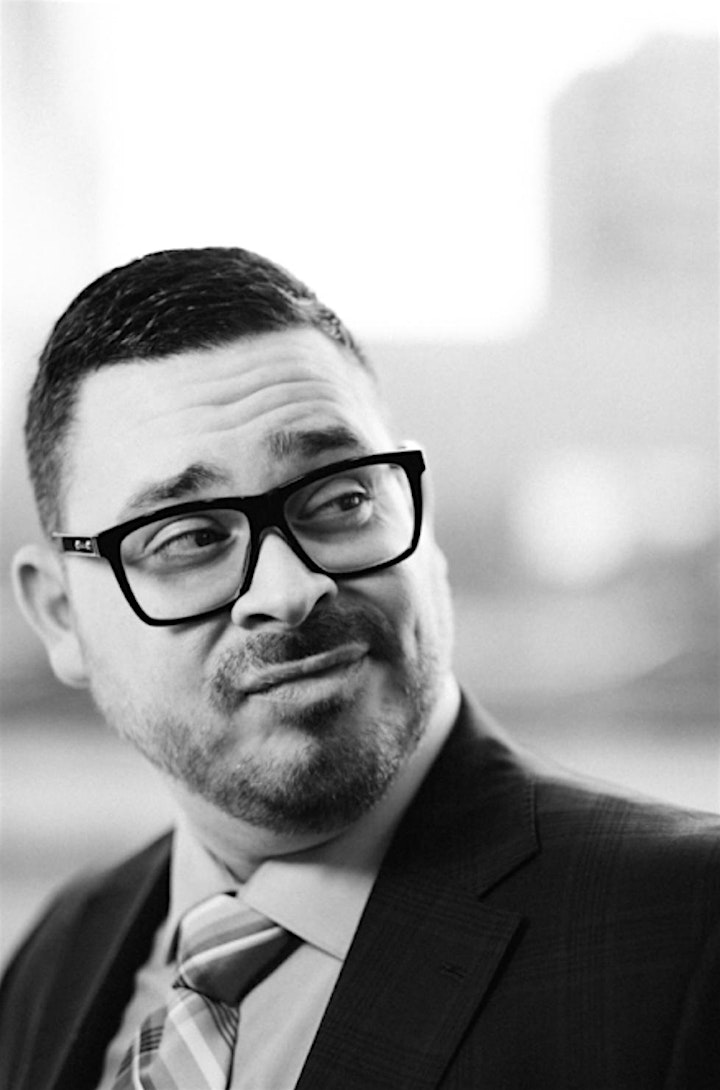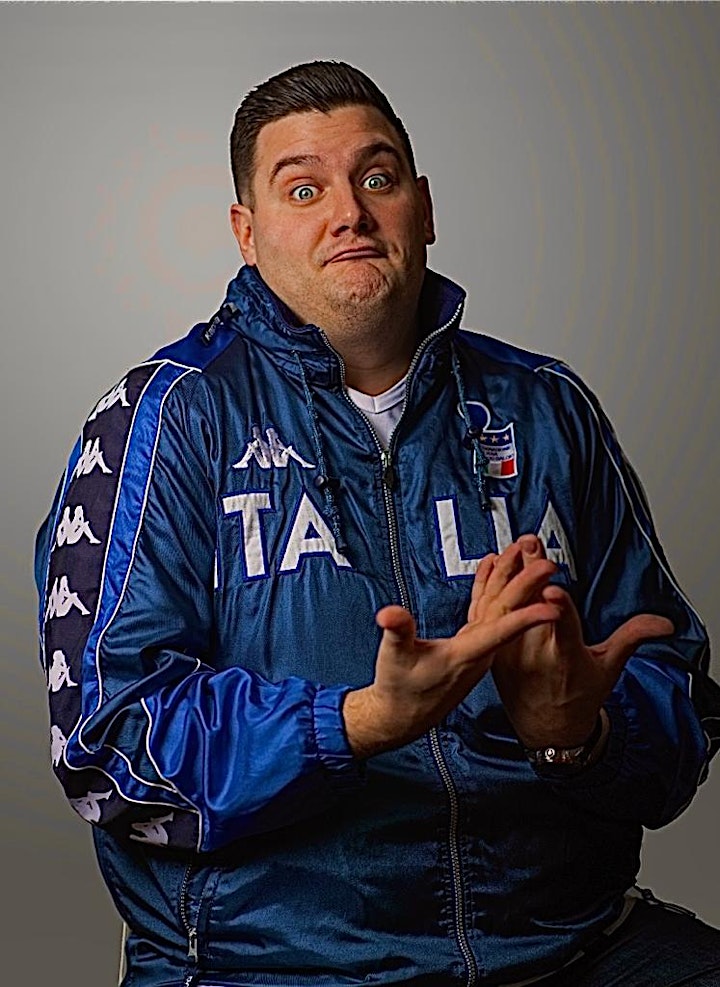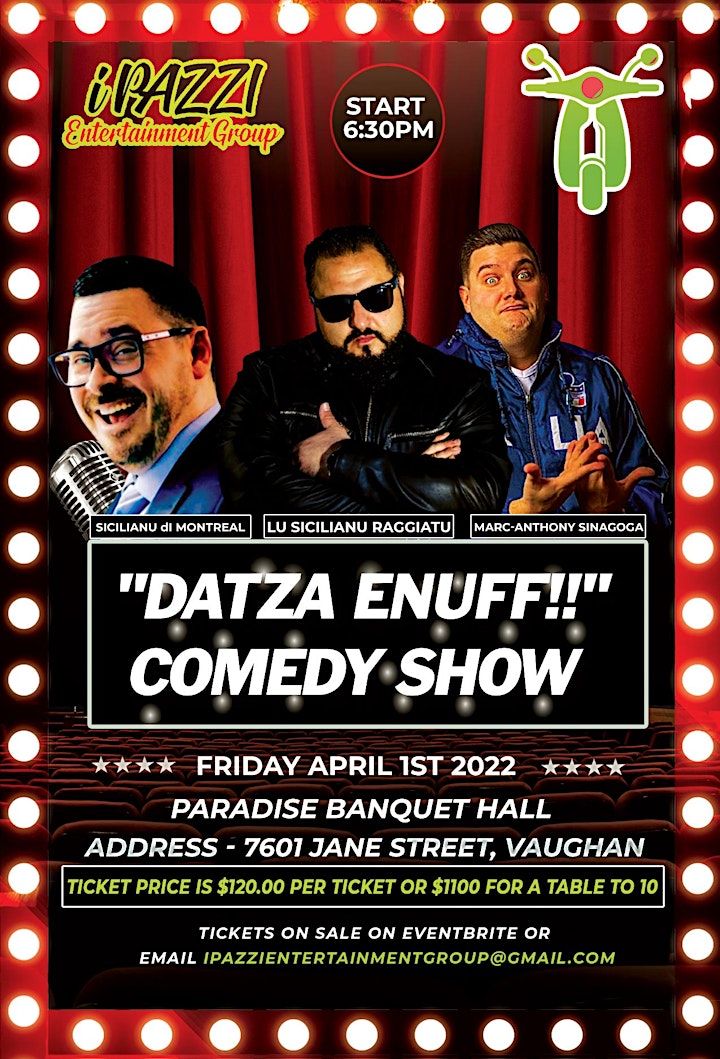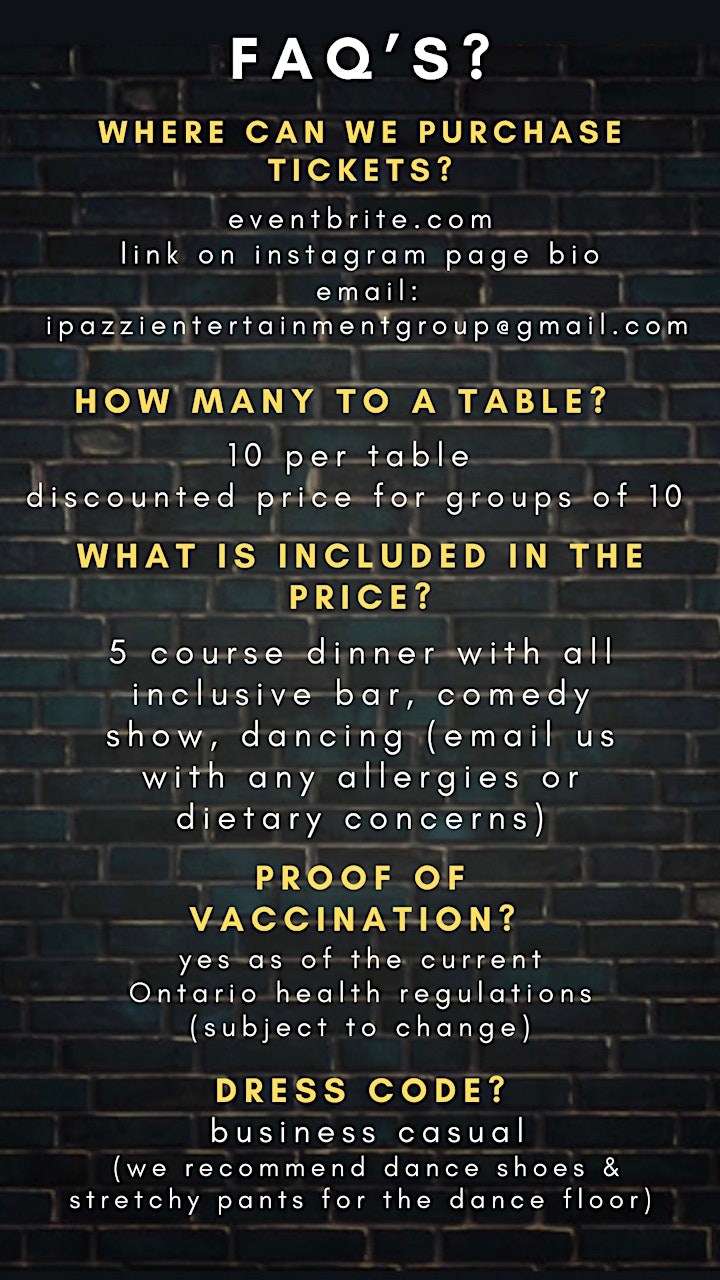 Date and time
Location
Paradise Banquet & Convention Centre
7601 Jane Street
Vaughan, ON L4K 1X2
Canada
Refund policy