Location
St. Andrew's Presbyterian Church
130 Clergy Street East
Kingston, ON K7K 3S3
Canada
Concert Fundraiser in support of kitchen renovations for Special Meals, Kingston Street Mission and The Mess.
About this event
The Concert is in support of kitchen renovations at Gill Hall for Special Meals, Kingston Street Mission & The Mess. The kitchen in Gill Hall which is located in the basement of St. Andrew's Presbyterian is in much need of upgrades. Due to health code regulations without the upgrades they have been told that they will have to shut Gill Hall down, which is detrimental to the three programs that run out of the hall.
Bev Woodcock has been the director of Special Meals for 9 years and she is at the forefront of raising money for the kitchen renovations so that they can keep providing meals and serving the homeless community.
Daughters of the King are a Southern Gospel/Country Gosple Trio and are from the Quinte West and Prince Edward County areas. Joining Daughters of the King for the evening of May 3rd will be Wendell Ferguson (guitar), Andy Schick (pedal steel), Frank Woodcock (drums), Shawn Kellett (fiddle), and Andrew Affleck (bass). Pat Clark will be providing sound and Leo Phillips will be our host.
100% of the proceeds from ticket sales go directly to the kitchen upgrades.
Doors open at 6:00 pm and the concert starts at 7:00 pm.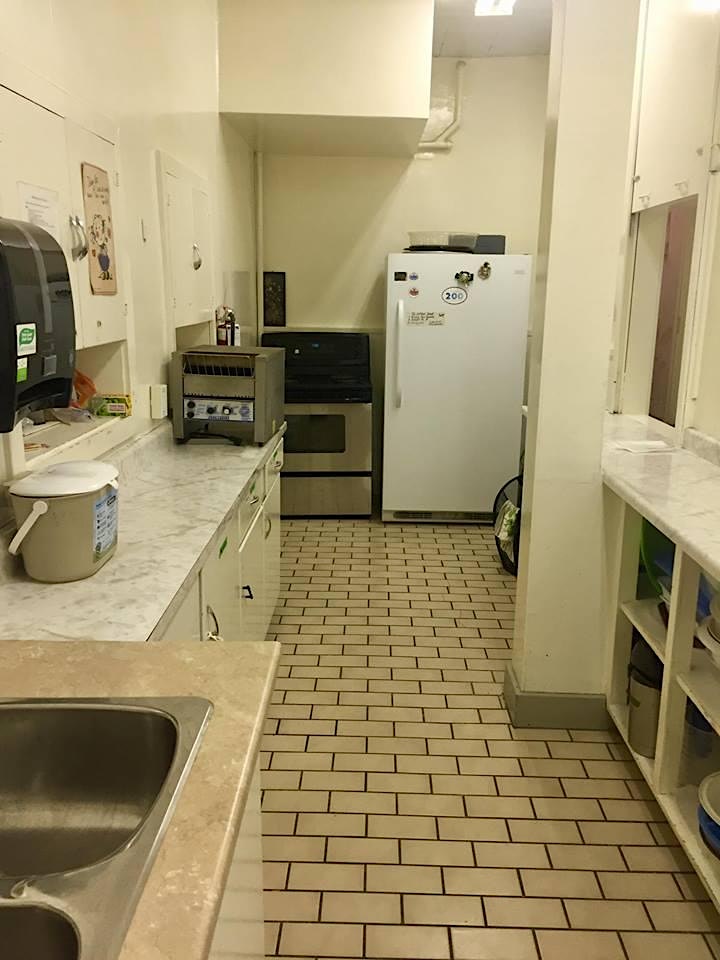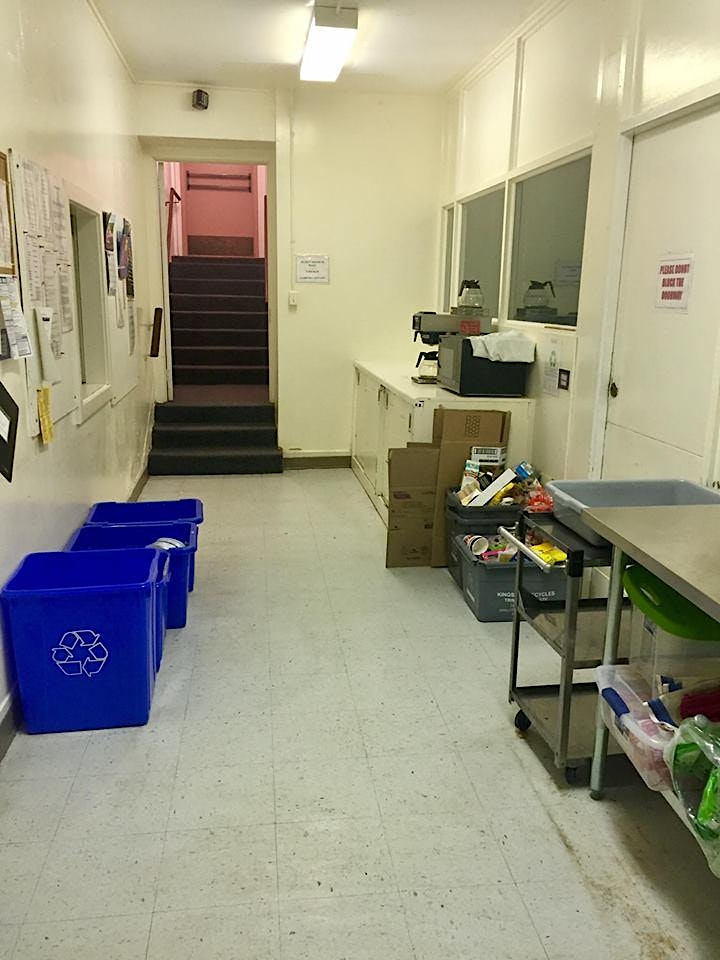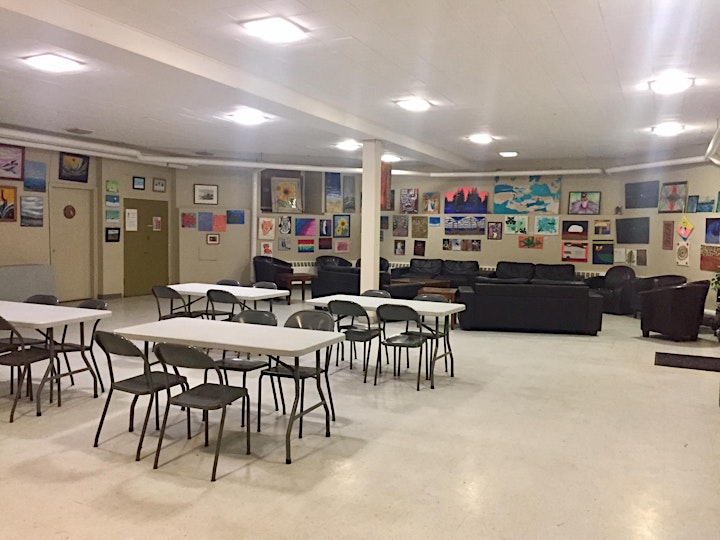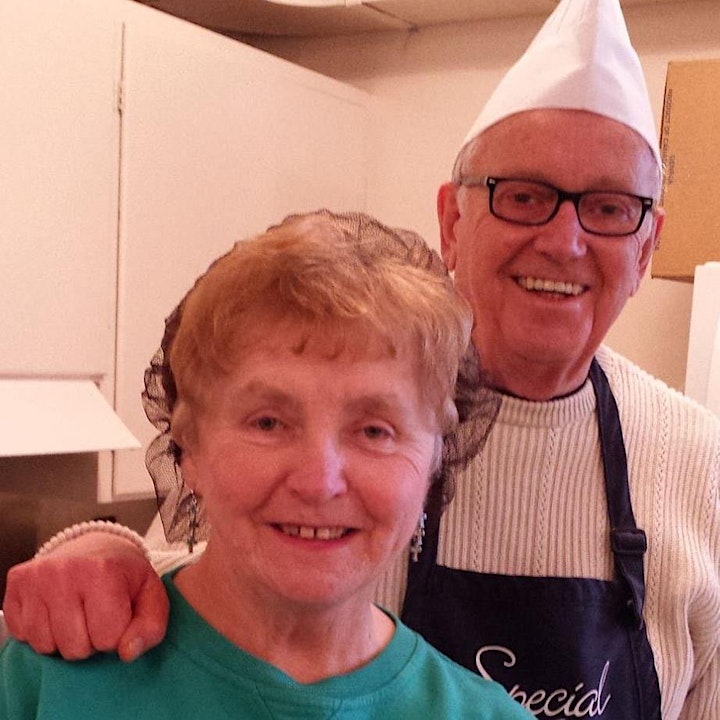 Bev Woodcock, director of Special Meals and one of her many amazing volunteers, Chef Ralph.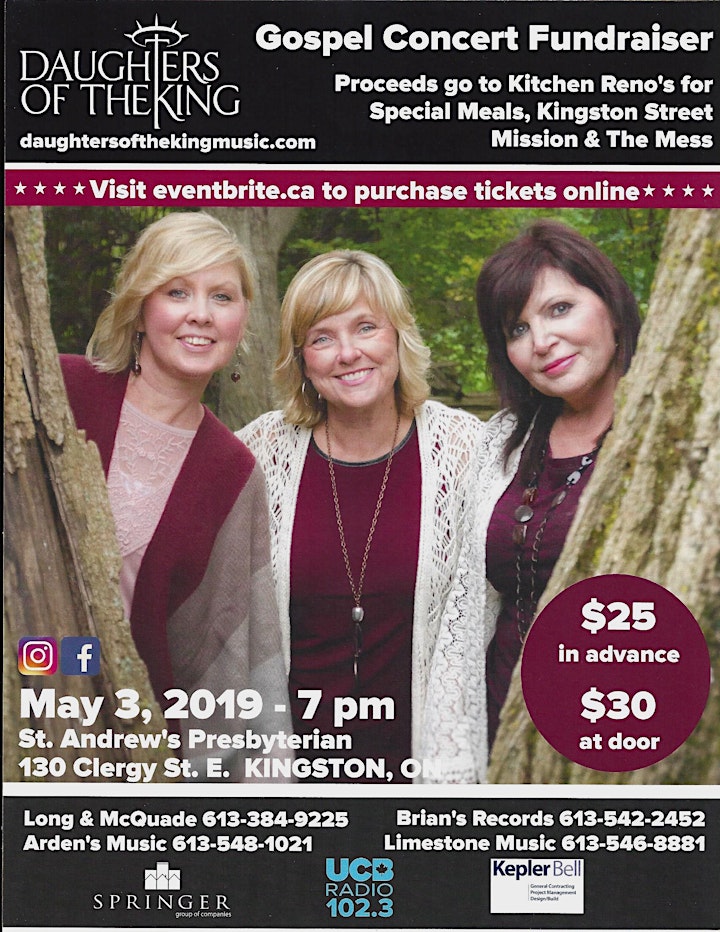 Thank-you to all the businesses who have sponsored this event.