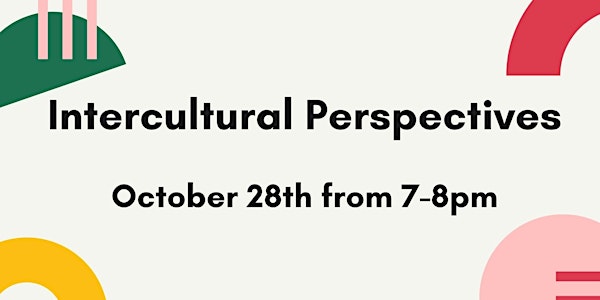 Day 3 — Intercultural Perspectives by Rebeca Mahadeo (she/her)
This workshop focuses on the importance of intercultural development as an educator.
About this event
Description:
In this session, participants will learn about the Intercultural Development Continuum and understand the stages to developing one's own intercultural and global mindset. This workshop, as such, focuses on the shift from multiculturalism to interculturality, delving into a reflection on what educators can do based on where they are on their individual (un)learning journeys. Rebeca brings a wealth of experience and will draw on that extensive portfolio to continue this important conversation about how to dismantle problematized and troubled practices to more enriching and meaningful ones. This workshop is typically packed when run at the University of Toronto, so be sure not to miss out.
Facilitator Bio:
​Rebeca Mahadeo is the Student Development Coordinator for Intercultural Programs at the University of Toronto-Mississauga's International Education Centre. Rebeca's portfolio is dedicated to bringing intercultural consciousness to the campus by supporting students, staff and faculty in their individual journeys of navigating their cultural self-identities and the understanding and appreciation for identities of "cultural others". Additionally, Rebeca is a registered Social Worker and brings her experience with counselling, case management, and community practice to her holistic, anti-oppressive, and trauma-informed work.
Additional Information:
Due to COVID-19, all our events will be online on Zoom. At the moment, we regret that will be unable to provide ASL interpretation and live captioning (in English) for this event. We are working, however, on making our online events and workshops more accessible.