Windsor Hall opens its doors for a fun Community Day! We will offer a free day camp for children 9 -11 years old, and a seminar for parents.
About this event
Make new friends, participate in fun learning activities and have a great time!
Our fully supervised Day Camps are led by enthusiastic and experienced leaders and follow strict health and safety guidelines. Children will learn new skills through experiential learning, including interesting facts about geographic orientation and how to read maps, as well as, cardinal directions and how to use a compass. They will explore the area and apply these new skills through fun activities and hands-on outdoor education.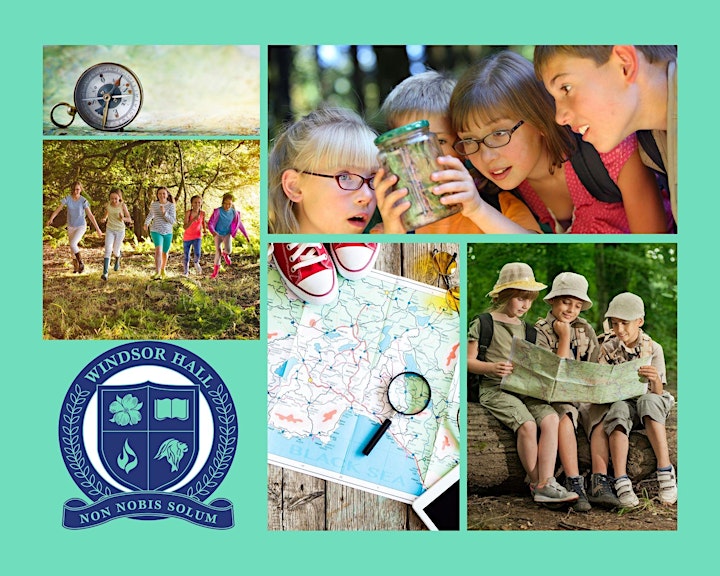 SCHEDULE
CLASSROOM LEARNING: 10 am to 12 pm
LUNCH BREAK: 12 pm to 12.30 pm
OUTDOOR LEARNING: 12.30 pm to 2 pm
Windsor Hall is a candidate school for the International Baccalaureate (IB) Middle Years Programme and pursuing authorization as an IB World School. Windsor Hall will be opening in September 2021 with our first cohort of Grade 6 students. It will be a delight to watch them grow and mature as they proceed through to Grade 10 as we add a new grade each successive year.
IB World Schools share a common philosophy—a commitment to improve the teaching and learning of a diverse and inclusive community of students by delivering challenging, high quality programmes of international education that share a powerful vision.
Parents are invited to attend an IB (International Baccalaureate) Education Seminar from 10 am to 11 am, to learn more about Windsor Hall and what we stand for.