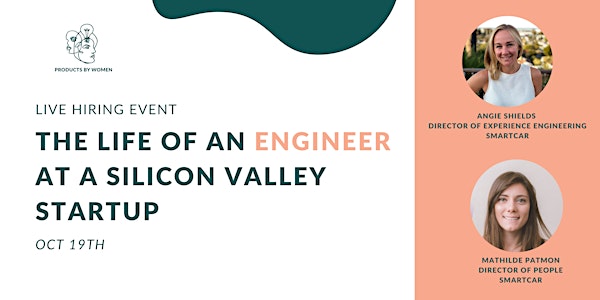 Day In the Life of An Engineer at A Silicon Valley Start-up
MEET THE HIRING MANAGER
About this event
SPEAKERS:
Angie Shields, Director of Engineering
Mathilde Patmon, Director of People
Key Takeaways:
Day in the life of an engineer at a venture backed startup
Startup culture and growth opportunities
Smartcar interview process and prep resources
PLUS: Networking with hiring manager
---
Products by Women is a diverse global community for women in innovation and tech. By signing up for this event you'll be signed-up for our newsletter. No hard feelings but if the PBW newsletter isn't for you. Here's where to unsubscribe from this list!