Description
Four days of role-playing with world-class Dungeon Masters, in a magnificent, historic English castle.
A vacation like none you have ever experienced. An exclusive retreat into one of the only moated castles in Britain, this event offers luxury, relaxation, gourmet food, and, of course, role-playing. Full schedule set out below.
Welcome to the Castle! We've gathered up some friends, planned some activities, and are excited for your enrollment in our Bardic College. You will have access to all of the following curricula:
College of Glamour - Special guests include Curtis Armstrong, Mark Meer, Jason Carl, Amy Vorpahl, and Gina DeVivo!
College of Lore - Join panels and Q&A sessions held by special guests and dungeon masters!
College of Satire - Enjoy live performances by the nerd parody band, The Library Bards (Bonnie Gordon and Xander Jeanneret), as well as Amy Vorpahl!
College of Swords - Test your skills with various tabletop games and activities between play sessions.
College of Valor - Explore a fascinating world while playing with world-class Dungeon Masters Mark Meer, Amy Vorpahl, and Xander Jeanneret
College of Whispers - Participate in an exclusive Vampire: The Masquerade game run by Jason Carl!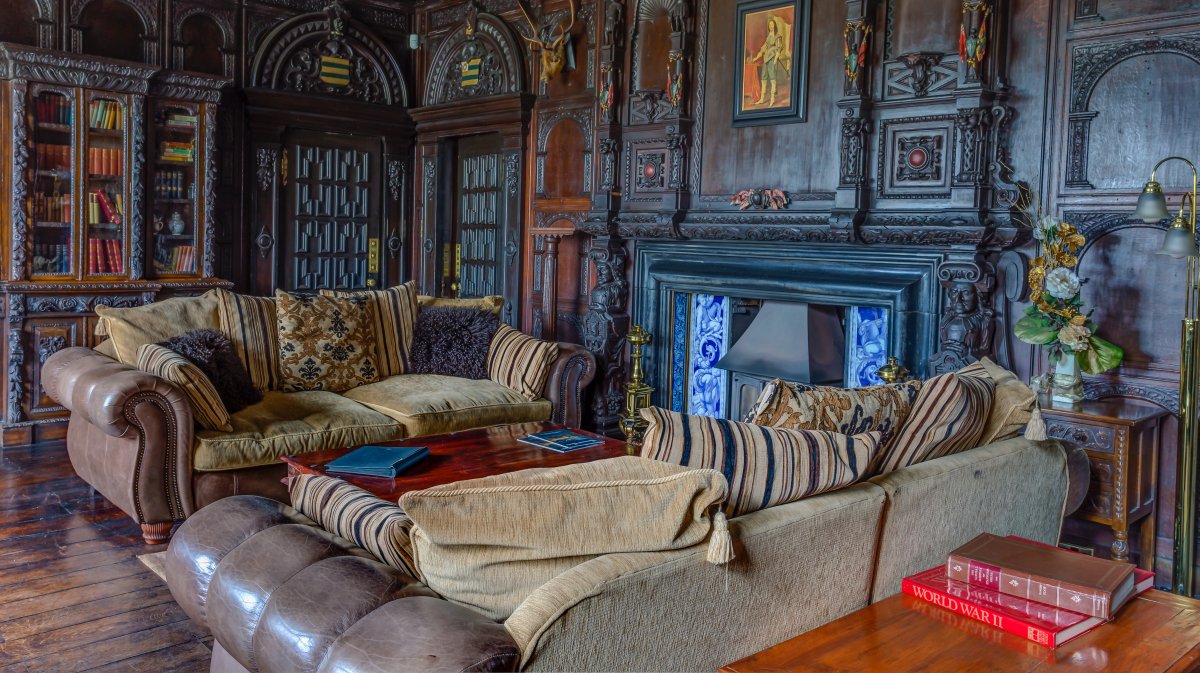 Caverswall Castle
Dating back to the 1600s, and built on the site of a medieval fortress, with moat and turrets intact, Caverswall Castle retains many of its original features, and all of its magnificent ambience.
The Dungeon Masters
Upon completing registration, you will be asked to select your preferred campaign DM for the event. In addition to playing two sessions a day with them, you will also get to play one-shots and do other cool stuff with our other GMs.
---
THE LIBRARY BARDS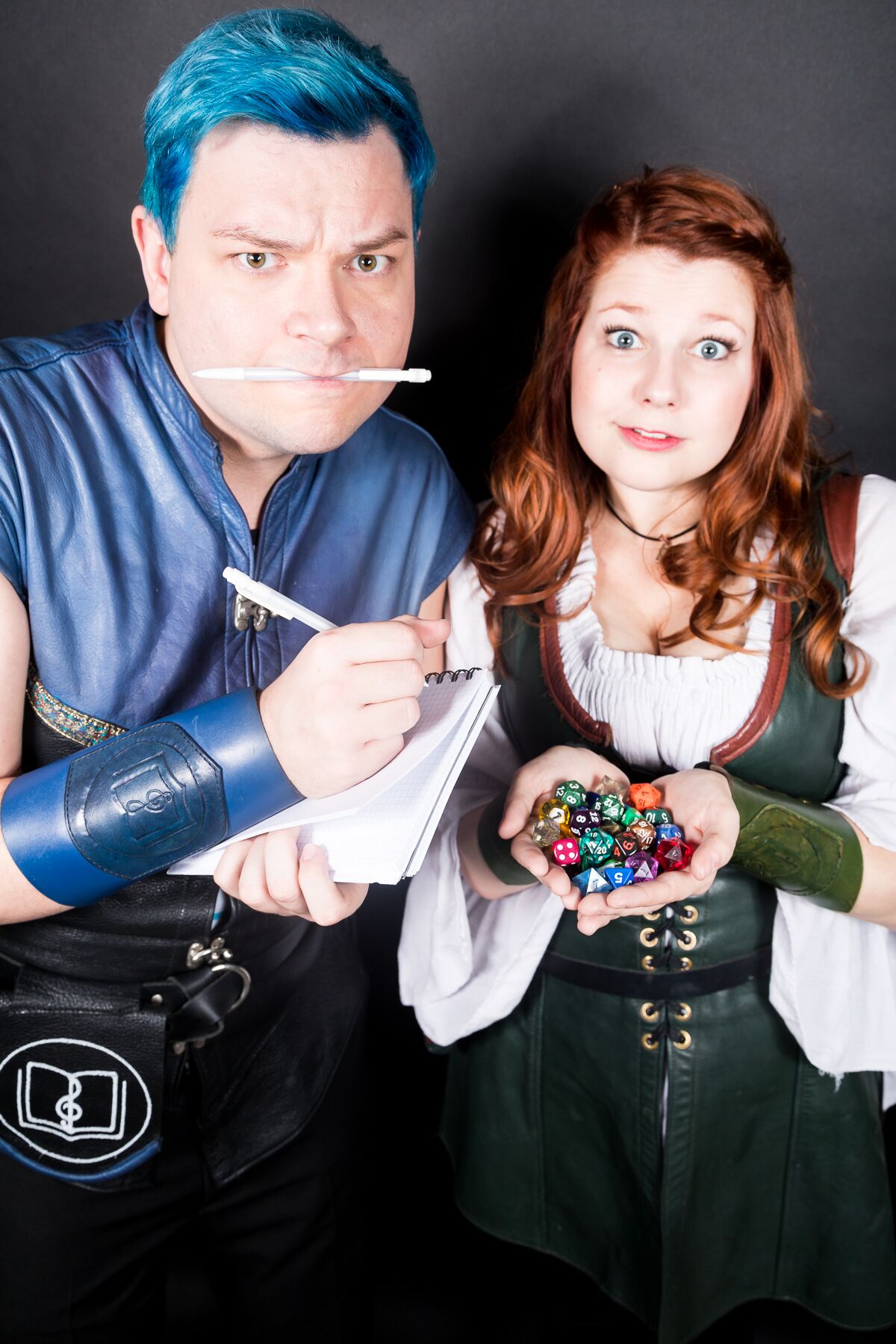 XANDER JEANNERET
Xander can be seen playing characters on several tabletop RPG shows, including Geek & Sundry's Sagas of Sundry, We're Alive: Frontier, Shield of Tomorrow, Callisto 6, LA by Night, and Relics and Rarities. He has been playing Dungeons and Dragons for most of his life, both as a player and Dungeon Master. You might have also seen Xander on TBS' King of the Nerds, or heard his voice in games such as Divekick or Dragon Nest. Recently, he has been touring the US with his comedy band, The Library Bards (jazz hands), and is excited to bring the Bardic magic to the world.
Xander's DM style relies heavily on the narrative of the story, and encourages players to relax and make jokes at the table. That being said, expect some appropriately dramatic moments between characters, driven by the consequences of the player's actions. Come for the puzzles and laughs, and leave with a story that will stick with you!
BONNIE GORDON
You might recognize Bonnie from her time on ABC's fantasy/reality show, "The Quest," but if her face doesn't seem familiar to you, then perhaps her voice will… From video games to anime, some of her VO credits include Street Fighter V (R. Mika); Mega Man 11 (Bounce Man); Fire Emblem: Echoes (Silque/vocalist for the end credits song); recurring characters on Cartoon Network's Mighty Magiswords; Battlestar Galactica: Deadlock (Sam); and many more!
Her love for gaming & RPGs inspired her to stalk the doors of Geek & Sundry till she managed to become a series regular on the Star Trek Adventures RPG show "Shield of Tomorrow" as Ensign Lark Sage, the Project Alpha cyberpunk superhero RPG, "Callisto 6" as Lindy "Hopps" Hopper, and co-host the latest season of "Good Fortnight Kevin" with her Bard counterpart, Xander. She has also guested on various RPG channels such as Hyper RPG and Saving Throw's Tempting Fate. Her future plans include living off of cheese plates and world domination.
She has no DM experience whatsoever, but lucky for her you can't do a Library Bards Castle without BOTH Library Bards!
She plans on doing exactly what the other DMs tell her to do.... or so they think.
Xander will be running a 3-day campaign at the castle with the help of Bonnie, and subject to space at their table, you can select them as your campaign DM for the event.
---
AMY VORPAHL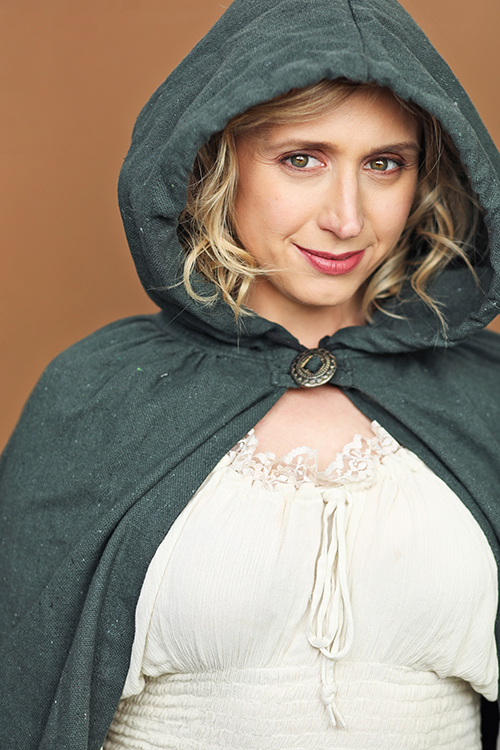 Amy Vorpahl is a writer and actress from the grand ol' state of Texas with a BFA in Acting from University of Oklahoma. She has worked in the digital space for several years as a writer, producer, host and gamer for several years at places like Nerdist, Geek and Sundry, Buzzfeed, The Attack, and Comic Con HQ. Amy has spent over ten years performing improv and sketch at the comedy schools in LA including Groundlings Sunday Company, UCB, and iO West, and she uses all that sweet, sweet experience to make her RPG characters super effing fun! She has been playing D&D since college, and her album, "Songs in the Key of D&D" was inspired by many characters and experiences at the table. She has played D&D on notable streams such as D&D's official twitch, D&D Beyond, Geek and Sundry, Critical Role, and Saving Throw, and you can see her Dungeon Mastering in your VR Headset with Amaze VR app or through a window from the bushes outside her gaming friend's house (she's not saying you should; these are just places you can see her DM-ing).

Amy will be running a 3-day campaign at the castle, and subject to space at her table, you can select her as your campaign DM for the event.

---
MARK MEER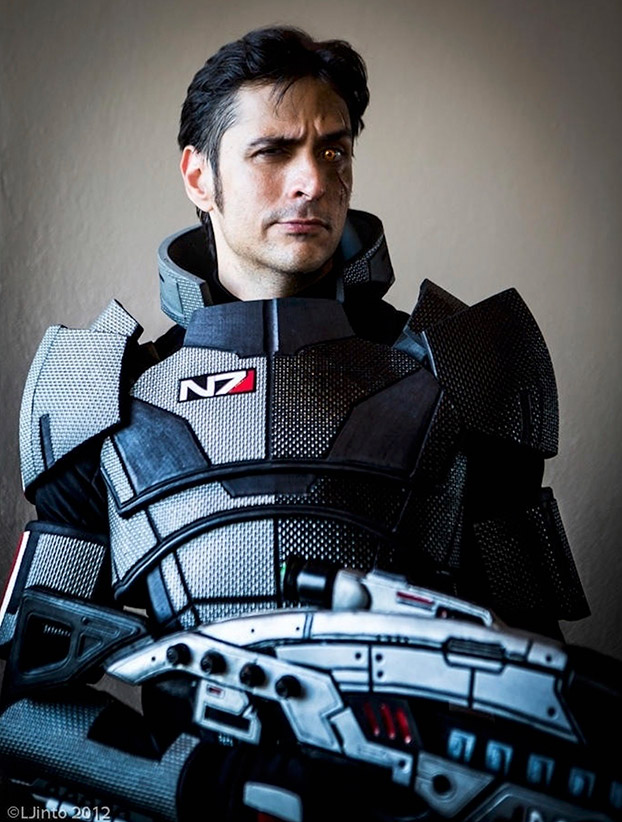 Mark Meer stars as the voice of Commander Shepard, Blasto, Niftu Cal, the Vorcha, and more in Bioware's Mass Effect Trilogy. Other voice work includes Hinterland Studio's The Long Dark, Bioware's Dragon Age series, Jade Empire, and the original Baldur's Gate games, plus the mad drow sorcerer Baeloth Barrityl, Sun Soul monk Rasaad yn Bashir, "world's greatest first-level mage" Alveus Malcanter, and dozens of other roles in the Baldur's Gate Enhanced Editions and Baldur's Gate: Siege of Dragonspear from Beamdog.
Mark is also an award-winning writer for stage and screen, as well as world-renowned improvisor. He has performed his improv shows The Harold of Galactus and Improvised Dungeons & Dragons across the world.
Mark will be running a 3-day campaign at the castle, and subject to space at his table, you can select him as your campaign DM for the event.
---
GINA DIVIVO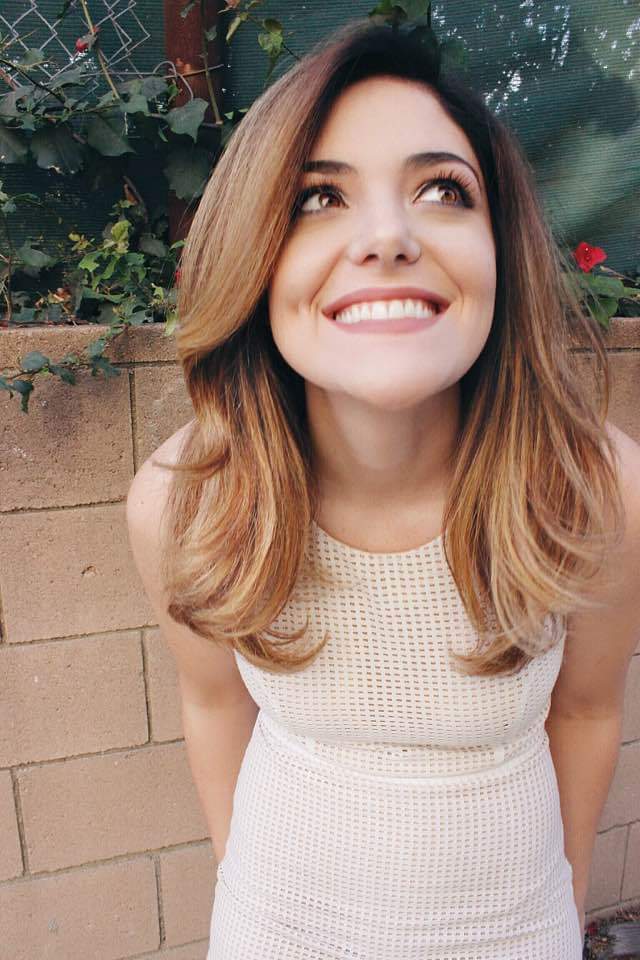 Gina DeVivo is your friendly neighborhood RPG craft mom. She has had the pleasure of living in some of the most wonderful worlds run by incredible people all over the internet. Geek & Sundry's "Callisto 6" "Shield of Tomorrow" "TBD RPG" "Tales From the Loop" and Saving Throw's "Tempting Fate" to name a few. You can also catch her providing the voices of Windsgar the goblin on "Plunders and Blunders" and Olive for "Champions of the Earth" podcast!
Her Jam is running wholesome, adventurous, character driven games full of hope, mystery, and teamwork. You bring the heart, She'll bring the snacks
Gina will be running One-Shots throughout the event, so every guest will get the chance to play at her table.
---
JASON CARL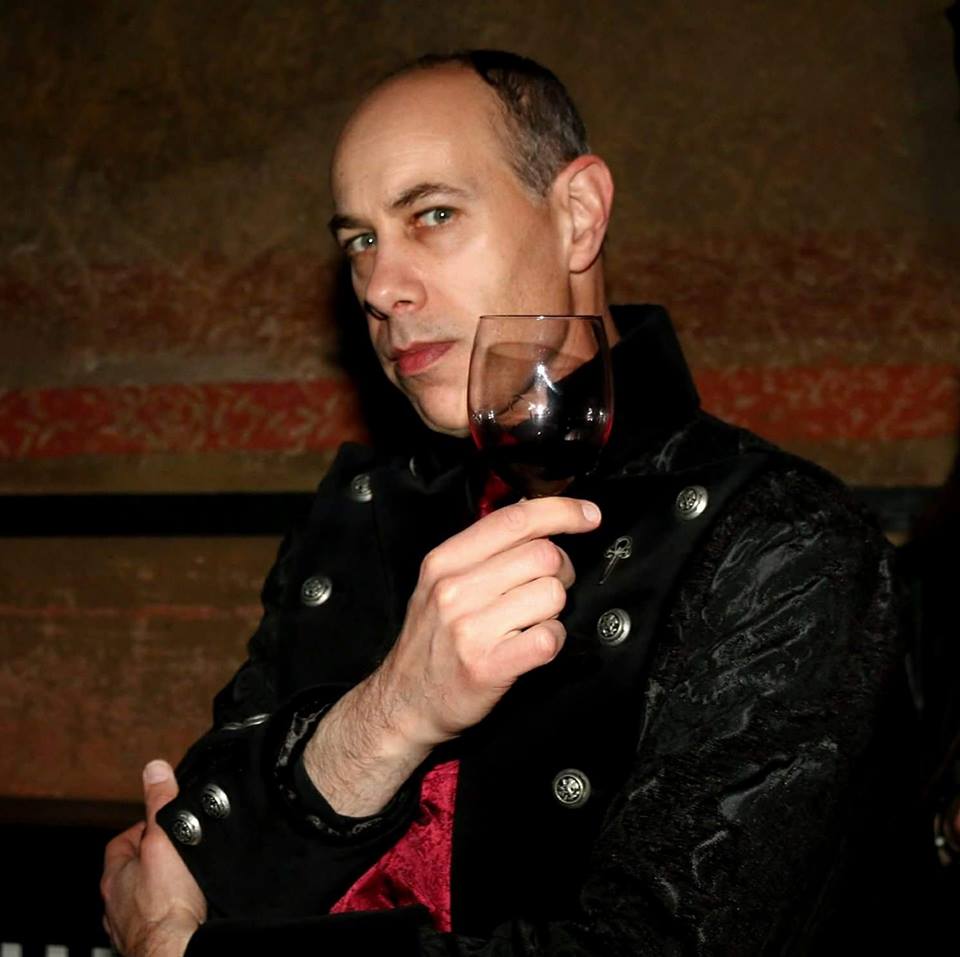 Jason Carl is a lifelong storyteller and lover of roleplaying games. He is best known as the gamemaster for L.A. by Night on Geek and Sundry, and for his work on Vampire: The Masquerade 5th Edition, Mind's Eye Theatre LARP, and Dungeons & Dragons (Third Edition).
His GM style is high drama and deep emotion, with an emphasis on personal stories that emphasize difficult choices and challenging themes. Horror an dark fantasy are his favorite story genres, and they always find a way into his roleplaying adventures.
Jason will be running One-Shots throughout the event including Vampire, so every guest will get the chance to play at his table.
---
SPECIAL GUEST - CURTIS ARMSTRONG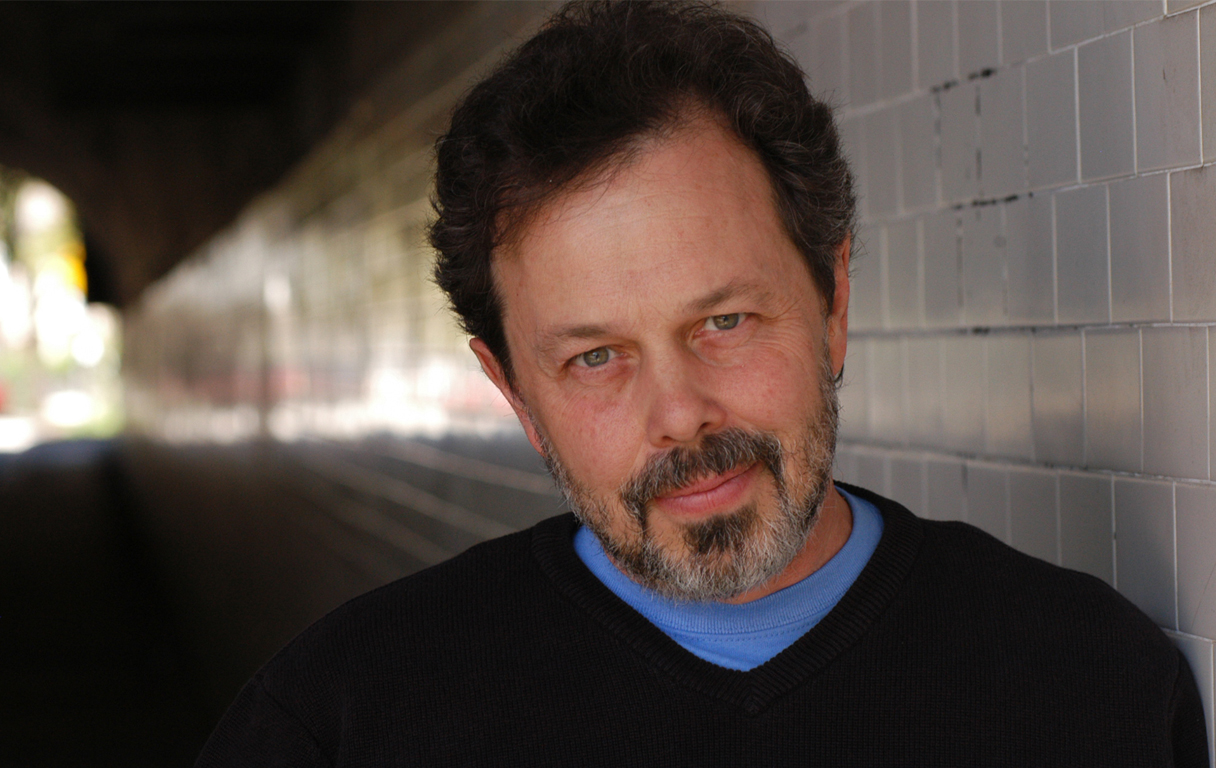 ---
Registration
Reserve you place at the castle with a refundable deposit now, and we will invoice you for the balance of the registration, which will vary depending on your selections at check-out. Registration itself is $2,650 per person and includes all meals, welcome banquet, shuttle from Manchester, and all gaming supplies. (Note, all dietary requirements can be accommodated.)
Deposits are refundable within 24 hours of registration. The balance of payment is payable 90 days before the event.
Once you register, you will be contacted to begin building your character. When you arrive at the castle, you will receive a custom player pack, with all gaming supplies. Each DM will run their campaign for 2 of the 3 gaming sessions each day, and during the remaining session, there will be one-shots and other activities to join in if you wish.
Accommodation
Select your accommodation from the options given on check-out. Prices range from a single bed in our Basic Accommodation for $950 per person, to a luxury suite in the castle for $2,800, with many options in between. All prices are for all 4 nights and include all taxes and fees.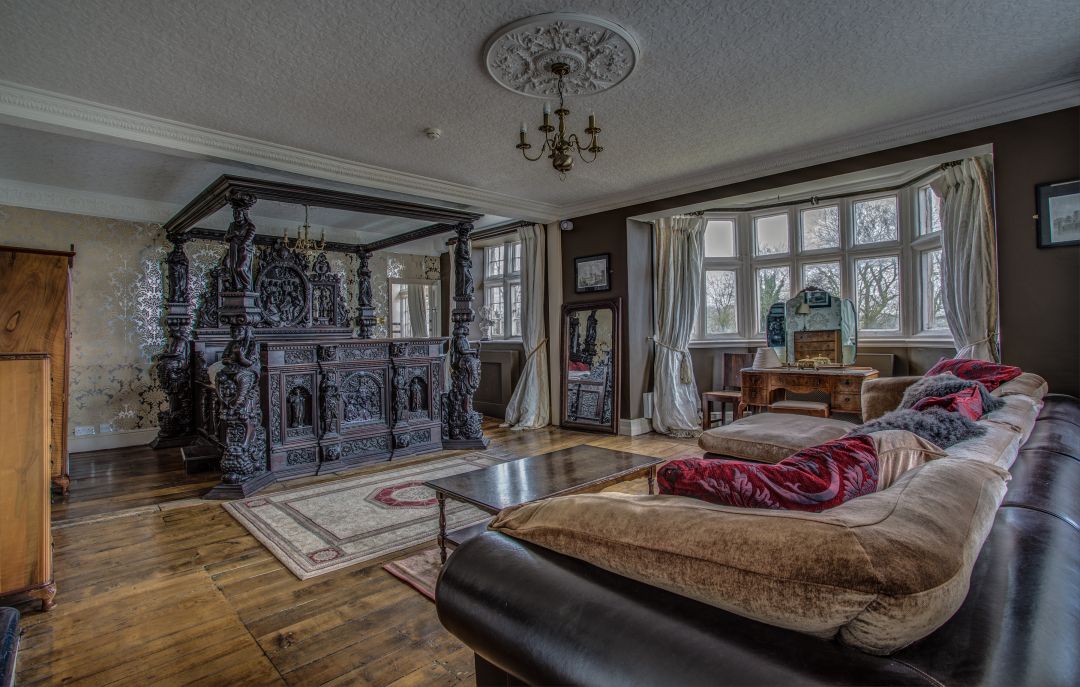 Guest rooms and suites are either in the castle, or overlooking the castle in the historic moat house and turrets in the castle grounds. Each room states its capacity, and you may share a room between guests, with one of the party reserving the room, and the rest indicating that they are sharing a room with that guest. Rooms are priced per room, and there is no additional charge for extra guests, though capacity is limited to the number listed.
---
Schedule
Here is a rough outline of the schedule, which is subject to change prior to the event:
Saturday
3:00 You meet at a Tavern... (Shuttle from Manchester to Tavern will be available to all guests)
5:00 Travel to Castle (transportation provided)
6:30 Welcome Banquet
8:00 Group Photos
Sunday, Monday, Tuesday
8:00 Breakfast
9:00 Morning Session
1:00 Lunch
2:00 Afternoon Session
6:00 Dinner
8:00 Evening Session
Wednesday
8:00 Breakfast
11:00 Check-Out
---
FAQs
What is included in the cost of registration?
Four nights in a luxurious castle, twenty four hours of gaming, and all meals, taken in a castle with the DMs. Leading up to the retreat, we will work with you to develop your character and prepare for the game. When you arrive, you will receive a character kit, including swag from our sponsors. There are no hidden fees and no additional costs. Transportation from Manchester to Caverswall Castle will be made available to all guests.
I have allergies/sensitivities or other dietary restrictions. Will there be anything for me to eat?
We can accommodate any and all dietary needs as long as we know about them in advance. Just let us know about them when you register. Options may be limted if we don't know your needs well in advance.
Can I split the cost with friends?
You can share your room with your partner, or with a friend. You will be given an option for that upon checkout, and your invoice will reflect that. Registration itself cannot be split.
Can I stay in a nearby hotel and just come for the day to play?
Registration is part of the accommodation package, and not available separately. No unregistered guests are permitted in the castle during the retreat.
Can I bring my kids with me?
The minimum age for attending the retreat is 14. Children over that age are welcome to attend and will be considered registrants of the event. It is possible an exception may be made for children close to 14 years of age, who are keen to participate in the gaming and who are able to conduct themselves as adults. Anyone under 18 must be accompanied by a registered, responsible adult.
I've never played DnD before. Will I still be able to enjoy this?
No problem. We will work with you before you arrive, and hold your hand throughout the retreat. The specific game will be new to everyone, and the DM will be there throughout to guide and assist you. We'll explain everything you need to know and make sure you have a great time even if you've never played before.
Who is behind this event?
Regency Encounters is an events company located in Canada. We plan epic nerd fantasy escapes such as the Pride & Prejudice Ball (www.PrideandPrejudiceBall.ca) and the Festival of Witchcraft & Wizardry (www.Wizardfest.ca), among others.
Who are the DMs?
Dungeon Masters (DMs) are the people that run the games. They are in charge of making sure everyone has fun and that the story plays out well. We will post the profiles of individual DMs on Facebook. All DMs will be very experienced with new and venerated players; will focus on story rather than rules; and will make sure everyone is having fun. We retain some of the greatest DMs in the world to run the games at this event. You will be able to select your DM, subject to space at their table, upon checkout.
What kind of game will it be?
Rule of Cool. This game will be focused on simplicity and fun for a variety of players. The main point is to play in a castle and have a good time with new people. DMs will be focusing on pace and story Rules lawyering will be adjudicated swiftly and fairly.
How long will we play each day?
There will be 3 x 4-hour sessions each day, and DMs will decide which 2 of those their table will play each day. Everyone will have the chance to play at least 24 hours of D&D over the course of the retreat. In addition, we have additional DMs and volunteers who will run one-offs and other activities during the third session while your table is not playing.
Do I have to play every session?
You are requested to attend all your table's sessions. Activities during all other sessions are optional.
How do I get to the castle?
Detailed transportation options will be sent to all guests. There will be a shuttle from Victoria Station in Manchester and Manchester International Airport. Shuttle departued will be between 12:00-2:00 pm, precise times TBA
Will there be alcohol at this event?
Registration does not include any alcohol, but you are welcome to bring your own. There is no bar within the castle, but it is located within walking distance of a village where there is a pub.