Location
McDougall Church
10086 Macdonald Drive Northwest
Edmonton, AB T5J 2B7
Canada
Two days of great live music inspired by the Grateful Dead and the spirit of the jam band community.
About this event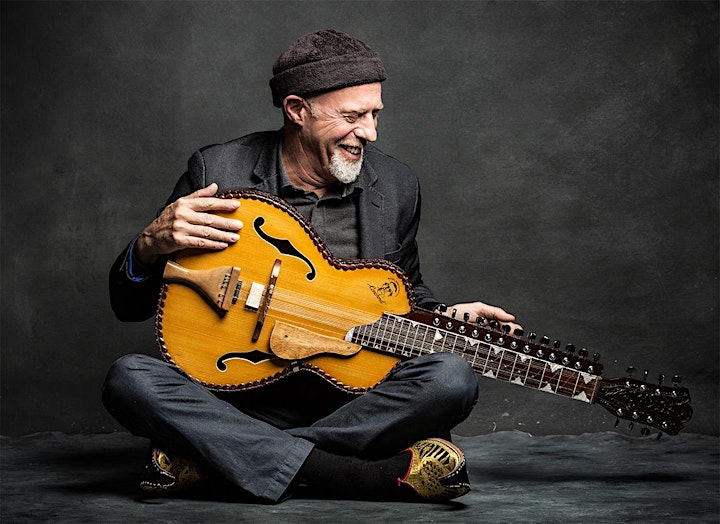 Saturday, March 19 @ 7:00PM McDougall Church
HARRY MANX
Opening Act:
The McDeads - Songs of the Grateful Dead
Special Guest: David Gans, Gary Vogensen, Daniel Stadnicki, Joe Craven and Maddie Storvold
Harry Manx: "Mysticssippi" blues man Harry Manx has been called an "essential link" between the music of East and West, creating musical short stories that wed the tradition of the Blues with the depth of classical Indian ragas. He has created a unique sound that is hard to forget and deliciously addictive to listen to.
Harry forged his distinctive style by studying at the feet of the masters, first as a sound man in the blues clubs of Toronto during his formative years and then under a rigorous tutelage with Vishwa Mohan Bhatt in India. Bhatt is the inventor of the 20-stringed Mohan Veena, which has become Harry's signature instrument.
Harry played slide guitar for many years before meeting Bhatt in Rajasthan, in fact he had been living in another part of India for many years already, but he started at the beginning under Bhatt's tutelage, unlearning most of what he knew about playing a slide instrument. He learned Eastern scales and eventually ragas, deceptively complex and regimented musical patterns that form the basis of Indian composition. Learning the voicings of Indian music is a subtle art that comes with time. Harry spent most of twelve years in India learning that.
Indian music moves a person inward," he explains, "it's traditionally used in religious ceremonies and meditations because it puts you into this whole other place (now, here). But western music has the ability to move you outward, into celebration and dance. There are some ragas that sound bluesy and there are ways to bend strings while playing blues that sound Indian. I may be forcing the relationship between the two musical cultures, but I keep thinking they were made for each other." A prolific artist, Manx has released over a dozen albums, the two latest being Faith Lift which finds him in settings with a string quartet and a duo album (Hell Bound for Heaven) with harp master, singer and multi-instrumentalist Steve Marriner, of MonkeyJunk. He has received 7 Maples Blues Awards, 6 Juno nominations, a Canadian Folk Music Award and CBC Radio's Great Canadian Blues Award.
harrymanx.com