Event Information
Location
McDougall Church
10086 Macdonald Drive Northwest
Edmonton, AB T5J 2B7
Canada
Two days of great live music inspired by the Grateful Dead and the spirit of the jam band community.
About this event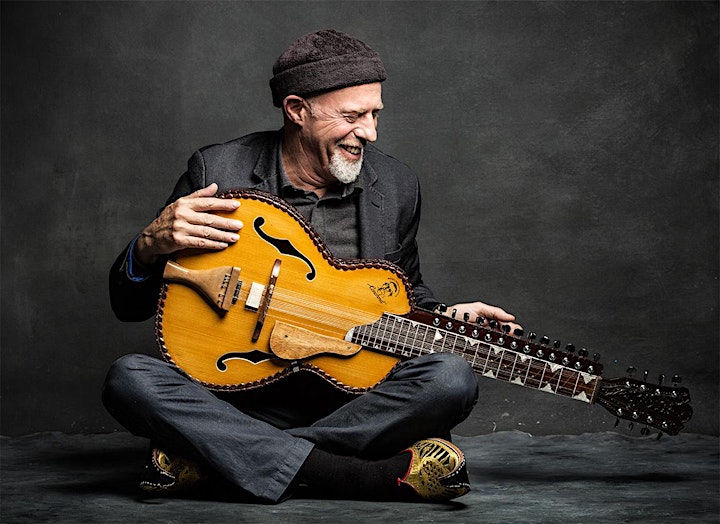 Saturday, March 19 @ 2:00PM McDougall Church
WITHOUT A NET Joe Craven
Special Guests: McDades, Harry Manx, Mark Hummel, Gord Matthews, Farhad Khosravi & Daniel Stadnick
Joe Craven: is a Freestyle folk, world and roots music multi-instrumentalist, singer and award-winning educator. He plays fiddle, mandolin, ukulele, tres, cavaquinio, balaliaka, as well as a world of percussion. Craven is a well-known sight at acoustic music festivals and, for many years, was violinist and percussionist for the Jerry Garcia/David Grisman Band and the David Grisman Quintet, and he recorded extensively with both groups. Joe was also a member of the acoustic super-group Psychograss with other Grisman alumni, Todd Phillips, Darol Anger and Mike Marshall. He's played and recorded with many other greats including, Stephane Grappelli, Alison Brown, Rob Ickes and David Lindley and his discography includes such critically acclaimed titles as Camptown, Django Latino and The Garcia Songbook which has been called, "the best Grateful Dead / Garcia cover album yet."
Joe last appeared here at the Edmonton Folk Music Festival with banjo master Alison Brown and her band in 2005.
joecraven.com
The McDades: Punching through the walls of tradition, The McDades' Celtic-Rooted music fuses the spontaneity of jazz improvisation with infectious global rhythms. The group's award-winning, cutting edge sound is the perfect complement to their fiery performances.
At the heart of the group are siblings Shannon, Solon & Jeremiah who grew up playing Canadian folk music alongside their parents and musicians from around the world. It was a unique upbringing that led to a love and respect of music from every part of our world. Rounding out the band are former Mad Pudding guitarist Andy Hillhouse and percussionist Eric Breton.
Their ground-breaking compositions and innovative arrangements are characterized by stunning virtuosity and near-telepathic interaction on stage. Combining original tunes and unique interpretations of traditional songs, their performances feature energetic instrumentals and moving vocals performed in both English and French.
The McDades are winners of a Juno Award for Best Roots Album (Group) for the album Bloom, two Canadian Folk Music Awards (World Group of the Year and Instrumental of the Year). Their latest album "The Empress" continues to highlight the group's "one-of-a-kind" sound and their irresistible grooves.
themcdades.com
Harry Manx: "Mysticssippi" blues man Harry Manx has been called an "essential link" between the music of East and West, creating musical short stories that wed the tradition of the Blues with the depth of classical Indian ragas. He has created a unique sound that is hard to forget and deliciously addictive to listen to.
Harry forged his distinctive style by studying at the feet of the masters, first as a sound man in the blues clubs of Toronto during his formative years and then under a rigorous tutelage with Vishwa Mohan Bhatt in India. Bhatt is the inventor of the 20-stringed Mohan Veena, which has become Harry's signature instrument.
Harry played slide guitar for many years before meeting Bhatt in Rajasthan, in fact he had been living in another part of India for many years already, but he started at the beginning under Bhatt's tutelage, unlearning most of what he knew about playing a slide instrument. He learned Eastern scales and eventually ragas, deceptively complex and regimented musical patterns that form the basis of Indian composition. Learning the voicings of Indian music is a subtle art that comes with time. Harry spent most of twelve years in India learning that.
"Indian music moves a person inward," he explains, "it's traditionally used in religious ceremonies and meditations because it puts you into this whole other place (now, here). But western music has the ability to move you outward, into celebration and dance. There are some ragas that sound bluesy and there are ways to bend strings while playing blues that sound Indian. I may be forcing the relationship between the two musical cultures, but I keep thinking they were made for each other." A prolific artist, Manx has released over a dozen albums, the two latest being Faith Lift which finds him in settings with a string quartet and a duo album (Hell Bound for Heaven) with harp master, singer and multi-instrumentalist Steve Marriner, of MonkeyJunk. He has received 7 Maples Blues Awards, 6 Juno nominations, a Canadian Folk Music Award and CBC Radio's Great Canadian Blues Award.
Mark Hummel: Mark Hummel started playing harmonica in 1970 and is considered one of the premier blues players of his generation, He's also released thirty plus recording since 1985, including the Grammy-nominated 2013 release Remembering Little Walter, Mark Hummel's Blues Harmonica Blowout started in 1991 and has featured a number of major legends including John Mayall, Charlie Musselwhite, and James Cotton. Mark has been playing Edmonton regularly since 1987 and his most recent appearances have been at the Edmonton Blues Festival. What Edmonton audiences may not know, is that Mark, who has long called the Bay Area home, is a big fan of the San Franb psychedelic sixties scene and of course the great blues that found a home at the Fillmore auditorium. Mark and San Francisco guitarist Gary Vogensen, and company will be rocking the Chateau Ballroom during Dead Ends Live.
markhummel.com
Farhad Khosravi & Daniel Stadnicki: The earliest version of the santur dates back to as far as Babylonian stone carvings (669 B.C.) Now, audiences have the opportunity to hear the evocative sound of this ancient Persian instrument performed in contemporary style that traverses time.
The long resonating tones of Farhad Khosravi's santur weave naturally with the earthy sounds of Daniel Stadnicki's percussion, creating a seamless musical journey. Their second collaborative album, Mosàfer, was released in August 2020 to critical acclaim.
Farhad and Daniel have performed in multiple venues and festivals in Edmonton including Royal Alberta Museum, Winspear Centre, Alberta Culture Days, Mile Zero Dance, and the Yardbird Suite.
farhadkhosravi.com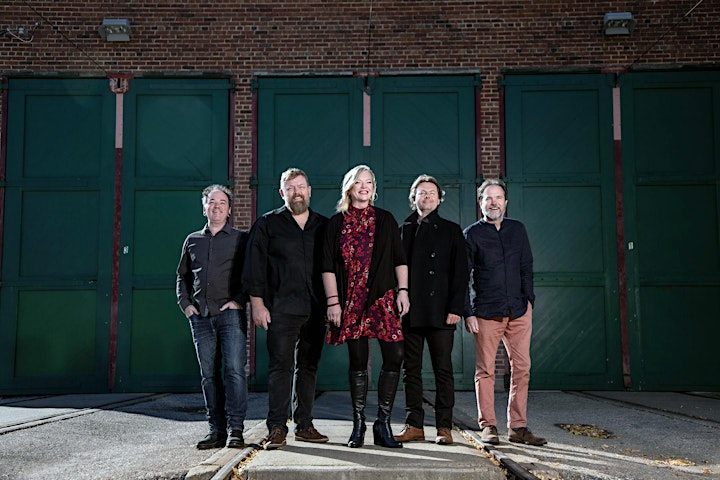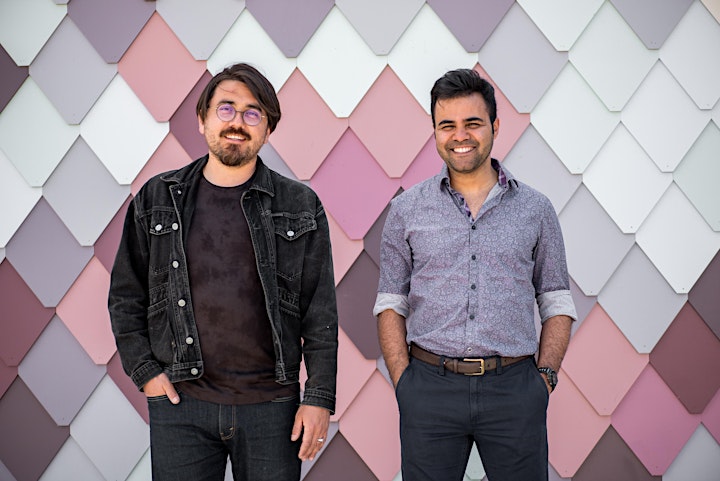 Date and time
Location
McDougall Church
10086 Macdonald Drive Northwest
Edmonton, AB T5J 2B7
Canada