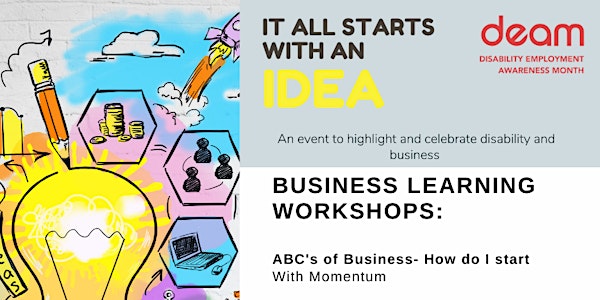 DEAM IDEA Entrepreneurial Workshops
Momentum is hosting a workshop at our DEAM IDEA event, that helps you understand what you need to know to start a business.
When and where
Location
Deerfoot City 901 64 Avenue Northeast Calgary, AB T2E 7P4 Canada
About this event
Everyone has a contribution to make to society.
It's simply that many don't have the tools they need to fulfill their potential. Despite Calgary's prosperity, there are still people in our city living below the low income cut off (LICO), also known as the poverty line.
At Momentum, everything we do is grounded in a community economic development approach. This means we work with individuals, businesses, communities and systems to increase each individuals' income and assets and create a thriving local economy for all.
It takes a lot to get out of poverty—courage, ingenuity and perseverance. At Momentum, we believe in people. To us, it's more than just creating jobs and starting businesses—it's about inspiring vibrant communities where everyone plays a role.