Description
Deb Crowe's Women's Self-Care Conference Nova Scotia
Our Sponsors:



Partial proceeds will be donated to: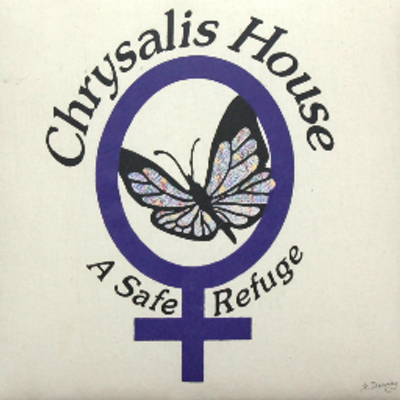 We are very excited to have Executive Director Ginger MacPhee joining us for the day and also setting up a vendor table!
(FOR VENDOR INFORMATION - SCROLL TO BOTTOM)
Come with your BFF! Mother-Daughter Duo, Co-Worker, Sister, Grandma, or your Aunt! Who do you feel needs some TLC and a little self-care? Take advantage of our Early Bird pricing of $99 until April 1, 2019!

Come in your favorite workout or yoga outfit and join us for a relaxing day of fun and true self-care! PLEASE BRING YOUR OWN YOGA MAT!
It can be said that self-care is an art. Living day-to-day with all of our responsibilities toward family, friends, and work can leave us torturing ourselves with feelings of fear, worry, stress, and even anger. So much energy is spent on managing and organizing all of this without a consistent and essential focus on the single most important person…YOU! It's time to change the story, break the cycle, and immerse yourself in a fun and relaxing day of nourishment for your body, mind, and spirit.
Join Deb Crowe, Helen MacDonald, Sandra Snow, Erin Andersen, Mayor Sandra Snow, Sherri Lonar & Carrie Poyser for a day of learning, movement, a delicious, nutritious lunch (created and endorsed by Simply for Life), yoga, mindfulness, and some new strategies for work-life integration!
We are honored to have Rachel Bedingfield as our MC!
Here's what the day looks like!
9:00 am – 9:30 am - Registration/Coffee/Visit Vendors
9:30 am - 9:45 a.m. Opening Comments/Welcome - Rachel Bedingfield, MC
9:45 am - 10:00 a.m. Ginger MacPhee, Executive Director, Chrysalis House
10:00 am – 10:45 am – Speaker #1 Helen MacDonald - Motherhood Struggles - Where & How to Schedule Self-Care?
10:45 am - 11:15 am - Morning Break/Networking/Visit Vendors
11:15 am - 12:00 pm - Speaker #2 Sandra Snow - Self-Care Time & Being the Mayor!
12:00 pm - 12:45 pm - Speaker #3 Deb Crowe - Work-Life Integration - How does it all fit?
12:45 pm - 1:45 pm - Catered Lunch/Networking/Visit Vendors
1:45 pm - 2:30 pm - Speaker #4/5 Sherri Lonar & Carrie Poyser - The Importance Balance of Work & Family Life
2:30 pm - 3:00 pm - Afternoon Break/Networking/Visit Vendors
3:00 pm - 4:00 pm - Speaker #6 Erin Andersen - Living with MS, Yoga Flow & Mindfulness
4:00 pm - 4:15 pm - Closing Remarks (MC - Rachel Bedingfield/Deb Crowe)
VENDOR INFORMATION
We are only accepting 15 vendors.

There will be an estimated 100 women attending who will want to talk with representatives from companies and organizations about their products and services. Your company/organization is invited to be an exhibitor at our conference.
We have the following sectors represented to date:
1. Michelle Ready - Monat Hair Products
2. Tanya Steadman - Arbonne
3. Noelle McGough - Monk and Nun - Home Office Decor & Organizing
4. Kennedy Sanford - Simply for Life
5. Sarah Casey - Travel Agent
We are looking to have local business who offer a product and/or service that aligns with self-care.
Your exhibitor registration fee of $150 includes one ticket to the conference day and one 6' draped/skirted table and 1 chair.
Please send an email requesting to be a vendor to Deb (email below). Please list the following information within your email: Name, Company Name, Address, Phone, Email and the product/service you wish to exhibit.
We are having only one vendor per sector to ensure exclusivity.
Once accepted, please etransfer the fee of $150 to deb@debcrowe.com - an invoice and paid receipt will be sent via email.
We would ask that you arrive at the venue by 8:30 a.m. and have your table/booth set up by 9:00 a.m. and pack up at the completion of the conference (4:30 p.m.).
If you are unable to participate as a vendor and would like to consider donating a door prize, please contact Helen or Deb on how to do so!
We look forward to your company/organization being a part of Deb Crowe's Self-Care Women's Conference. Your participation will help make our conference a success!
For questions, please contact:
Thank you.
Deb Crowe, Conference Visionary
Helen MacDonald, Conference Host
(519) 878-5839