Livestream ZOOM concert w Rebecca Campbell, Fethi Nadjem, Donne Roberts & Yukiko Tsutsui, Saskia Tomkins, Kevin, Eddie, Drew, Chendy & more!
About this event
Featured on the NY TIMES HITS LIST!
Hit #6 on the BILLBOARD WORLD MUSIC CHART!
Featuring:
Rebecca Campbell
Donne Roberts & Yukiko Tsutsui
Saskia Tomkins & Steáfán Hannigan
Fethi Nadjem
Kevin, Eddie, Drew, Chendy & more!
As winter crests and the mercury falls, everyone from your taxi driver to the music supervisor at the mall starts running timeless hits like "Jingle Bells" and "Silent Night." But for their Christmas Caravan show and album (which hit Billboard's World Music Charts and the New York Times Hits List), Canada's string wizards Sultans of String celebrate the holiday spirit with an adventurous musical trip around the world, featuring exuberant originals, world-music inspired classics, and seasonal favourites to warm your heart on a cold winter's night.
From fiery fiddle tunes to a Caribbean sleigh ride, this surprising and delightful holiday fiesta heats up when Sultans of String bring their signature sound to well known gems such as Jesu, Joy of Man's Desiring, a Turkish twist on Greensleeves, Silent Night, as well as a Django-jazz inspired Christmas medley, and a Rumba-Flamenca fuelled Jingle Bells.
This is over ZOOM, which is awesome because it is interactive, and we will be able to see and hear you, and you can see and hear us, and you can all see each other as well! It is a real show!
So pour yourself a quarantini, and get ready to enjoy the music!
Link becomes live at 6:45 pm to get settled and chat with our friends. And make sure you have speakers plugged in if you have them!
Show will last about an hour, including a talk back portion, so bring your burning questions, as we will be opening up the floor for anyone who has always wanted to ask any of the artists about their inspiration, or music, or whatever strikes your fancy.
We have kept the ticket price low with a minium $10 donation for the show, as many of our friends and fans are out of work right now. Please contribute what you can to support the arts through these strange times!
$1 from each ticket sold is being donated to our UN Refugee Agency fundraiser: https://amplify.e-activist.com/14441/p2p/90279/sultansofstring
Thanks and look forward to seeing you all soon!
MORE ABOUT SULTANS OF STRING
Sultans of String have been criss-crossing Canada, the US and UK for the last several years at many taste-making forums such as JUNOfest, NYC's legendary Birdland and the Lincoln Center, and London's Trafalgar Square. They recently sold out Koerner Hall (Toronto's Carnegie Hall), and performed with Toronto, Vancouver, Edmonton, Stratford, Ontario and Niagara Symphony Orchestras, as well with Kingsfield POPS in Maine and Maryland's Annapolis Symphony. Sultans of String were filmed by CBC's Canada Live, MPBN's Maine Arts! , and have performed live on BBC TV, BBC Radio, Irish National Radio, and the internationally syndicated shows WoodSongs, World Cafe, and on SiriusXM in Washington.
Sultans of String continue to raise awareness and funds for the UN Refugee Agency. They have surpassed their goal of raising $10,000 to help provide medical supplies and attention, clean water, and shelter to some of the almost 80 million displaced peoples around the globe. McKhool explains the reason behind backing the fund: "COVID-19 has made it even more challenging for the world's displaced peoples, those without a home. The stateless, all those that are forced to flee violence or persecution. Millions do not have a place in which they can isolate themselves and their families from this global pandemic, and find Refuge."
FEEDBACK FROM OUR PREVIOUS ZOOM CONCERTS:
"Sultans of String are still ground-breaking after all the decades. The music is of-this-moment, our moment. It is a tonic, fresh air, in the midst of all that has separated us."
"It was so intimate. Every seat was perfect, front row centre. It's a great way to establish personal connections with the artists."
"This was the best Zoom – online show I have seen. The setting and production values were excellent. It was obvious that time was taken to ensure us of a completely professional concert. Loved the music – hope there are more to come."
"Wow! What a special evening of song, storytelling, dance and palpable heart-sharing! I was amazed at the coordination it must have taken to connect everyone, and was moved by having so much artistry connected in a "zoom-room"….just wow….what a joy!🎶🎸🎵🎻💃"
FACEBOOK: https://www.facebook.com/sultansofstring
SPOTIFY https://tinyurl.com/y5kxh96c
TWITTER: http://twitter.com/sultansofstring
INSTAGRAM: https://www.instagram.com/sultansofstring/
Much gratitude to Ontario Arts Council for their support.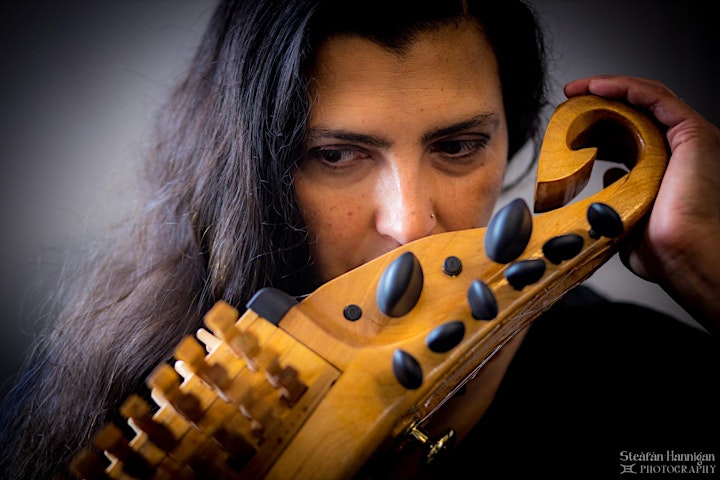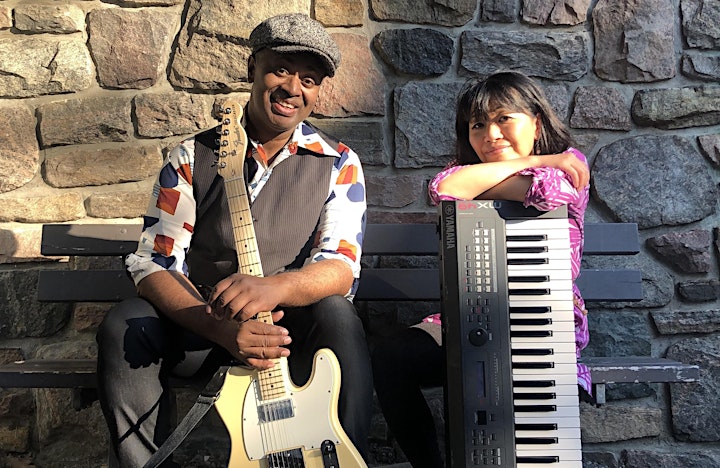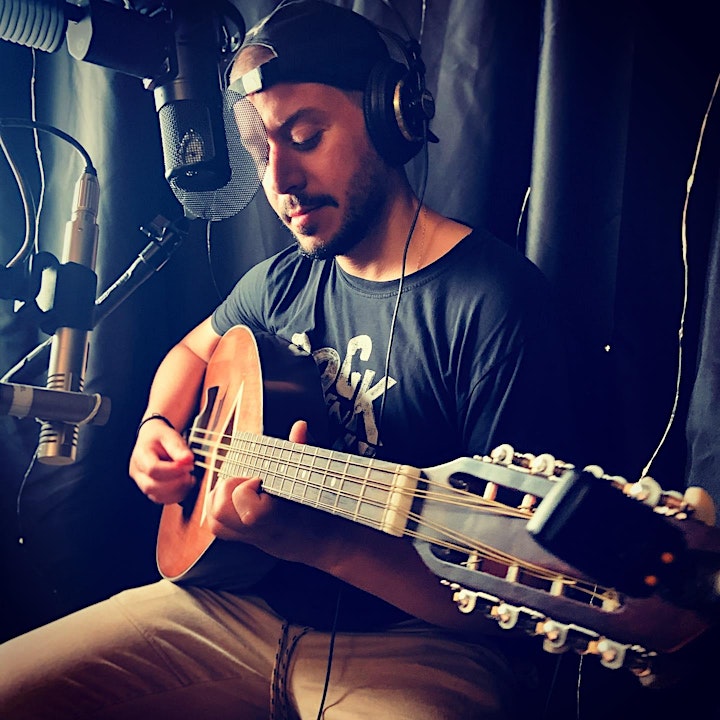 Organizer of Dec 19 - Christmas Caravan - Sultans of String Interactive ZOOM Concert
3x JUNO Award nominees Sultans of String thrill their audiences with their global sonic tapestry of Spanish Flamenco, Arabic folk, Cuban rhythms, and Gypsy-jazz, celebrating musical fusion and human creativity with warmth and virtuosity. Their goal is to tell Canadian stories through the lens of global groove music, while presenting in concert halls, festivals, and public spaces. They aim to energise and engage audiences in the arts. Band includes Chris McKhool, Kevin Laliberté, and Drew Birston.