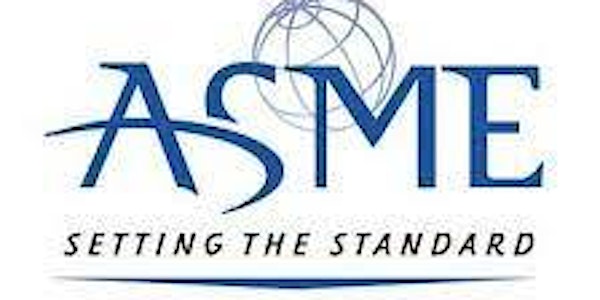 Decarbonization – through efficiency gains and alternative fuels
ASME Southern Alberta Section Presents "Decarbonization – through efficiency gains and alternative fuels"
About this event
It is imperative that carbon emissions are curbed to slow down global warming. Decarbonization is a global perspective and requires solutions that are horizontally and vertically integrated – from novel concepts and fuels all the way down to improvements and modifications of available infrastructure and technology. This talk will address the challenge, propose two top-level approaches to involving novel fuels for aviation and power generation and names two specific research efforts currently conducted at CATER, a research lab at the University of Central Florida.
Presenter: Marcel Otto - University of Central Florida
12:00 - 12:05 Presenter introduction
12:05 – 12:40 Speaker presentation
12:40 – 12:50 Q&A
12:50 – 12:55 Final ASME section remarks
Dr. Marcel Otto is a Postdoctoral Scholar at UCF studying Hydrogen storage and safety, Hydrogen for gas turbines, energy storage, green Hydrogen, load shifting, and the techno-economics of energy storage systems.
Marcel has worked as a Graduate Research Assistant at UCF as well as at Siemens Energy as Design Engineer in Germany and Shanghai. He has worked in Industry and Research labs on three continents and gathered extensive ecosystem knowledge of the turbomachinery and power generation world.
Further, Marcel has been involved with ASME since 2014 as an author, presenter, reviewer, and as a member of technical committees. Marcel was an ASME ECLIPSE Intern 2020-2021.
Marcel has a PhD and a Master's of Science in Mechanical Engineering from UCF and an MS and BS in Mechanical Engineering from the Technical University of Berlin.