December Networking Event: Product Management Mastery - Insights from the S...
Description
Product Management Mastery - Insights from the Software World
Gérard Métrailler, Vice President of Global Products, Corel Corporation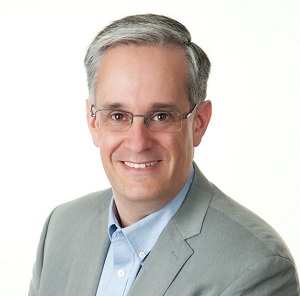 Ever wonder what a Product Manager does all day?
Whether B2B or B2C, it's hard work for PMs to be successful. Join the Ottawa Product Management Association with special guest Gérard Métrailler, Vice President of Global Products, Corel Corporation, as he shares insights on how to delight customers worldwide.
Not many software companies have been around for over 30 years and continue to do great things. Having been involved with Product Management at Corel Corporation for almost 15 years now, Gérard has seen many things that work and also quite a few that don't. Delivering products actively and passionately to be used by millions of users around the world requires constant innovation as well as incremental enhancements to delight users. From SaaS to AI, from eCommerce to anti-piracy in BRIC countries, join Gérard for this month's OPMA meeting that will be full of lessons learned, insights into different approaches, and practical ideas that you will be able to apply in your day job as a Product Manager.
About Gérard
Gérard Métrailler is Corel's Vice President of Global Products. In this role, he is responsible for developing and maintaining worldwide product strategy across all of Corel's software brands including CorelDRAW, MindManager and WinZip. With a strong focus on customer needs and workflow, his mandate is to continue delivering award-winning products and to grow revenue by giving customers choice with attractive perpetual licensing and subscription models.
Before joining Corel in 2003, Gérard served in various product management roles at Meeting Maker and Micrografx. Gérard speaks fluent English, French and German and was educated in Management at the University of Lausanne, Switzerland and in Computer Science at the Swiss Federal Institute of Technology in Lausanne. Gérard holds a Certificate of Business Excellence from the Haas Business School, Berkeley, California. In his free time, you can find him enjoying his private pilot license, flying out of Ottawa's local Rockcliffe airport.