About this Event
Understanding why something failed is critical to developing cost-effective solutions. The greatest source of information is the broken part itself. This course teaches how to examine and interpret the fracture surfaces of mechanical failures, gleaning the details as to why the part failed.
You learn on actual failed parts, examining each under a stereo microscope. The details of how to recognize and interpret each of the mechanical failure modes will be introduced (fatigue, ductile, brittle). You then grow your skills by evaluating dozens of fractures, each slightly different, gaining years worth of experience in just one day.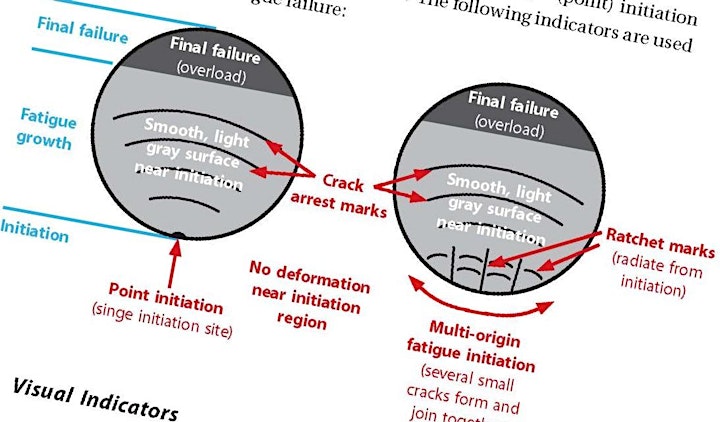 Upon completion you will be able to (a) recognize each of the mechanical failure modes, (b) be able to interpret the details of how they failed and (c) use this information as part of a root cause failure investigation.
Course video below. For questions or a brochure, email understand@steelimage.com.
Space is limited. This course fills up quickly.