Description
We all want to create a meaningful relationship but often find ourselves failing at the moment mainly because we don't understand how the other sex operates. It's obvious that men and women communicate differently, but did you realize that we date, love, and generally socialize in completely different worlds.
Whether you are single, dating, or in a relationship, knowing how the opposite sex perceives that the world is key. Not to mention, how they navigate it.
While the truth is that the learning never stops, we can decrease the moments of perplexity and frustration and learn to build the relationship we've always wanted!
Join Nicole Haley in this workshop, as she will demystify the dynamics between men and women. Together we will identify different communication styles, and gain a new perspective on how to engage and view the opposite sex. By the end of the evening, not only will you have a better understanding of each other, but will have a new appreciation for the men and women in your life.
What you will learn:
Uncover the differences between how men and women think.

What causes the breakdown in communication between the opposite sex

Appreciate the unique roles each gender offers the other.

How to honour and respect one another to build healthy loving, supportive relationships
Who is this for?
Anyone who's fired up to push their comfort zone a bit, and to be on their feet and learn. This will not be a lecture style workshop so be prepared to participate and connect with others.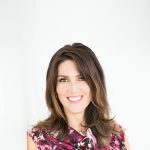 About the facilitator: Nicole Haley
Nicole Haley, Relationship Navigator and founder of Nicole Talks Love, helps women unlock their heart and create lasting empowered love. With over ten years of both teaching and coaching experience, Nicole has developed a signature coaching program that empowers women how to take a different approach to dating and engaging with men. Nicole's teachings include how to navigate relationships, understand the opposite sex and to own one's power. Through her workshops and signature coaching program, Nicole has helped hundreds of women to attract and keep the relationship they want. Nicole was recently featured for her skills in this area on both Global BC Morning News and on CKNW the Sex Show. www.nicoletalkslove.com
About the Recharge Tribe:

We are a community of inspired individuals elevating each other to maximize our potential in life! A lifestyle design/life hacking movement brought to life through action, intention, collaboration and connection.
We believe in taking action (even if it is imperfect) to facilitate growth and bring about change, on being focused on the outcome.
With our mission and values in mind and change as our goal, we will seek out those people who have a unique way of "hacking life" one step at a time, to help us better ourselves and really propel us forward!

We host these workshops to aid us in overcoming a challenge, helping us to "level up" or create a profound shift in perspective.
We don't pretend to have all the answers or know exactly how we're going to get to our goal, but together we are going to find a way and have a boat load of fun along the way. We hope you'll join us in creating the best version of our lives, and in turn creatine the future we all wish to live in. Together we can.
We're looking forward to learning, growing and excelling with you!
Check us out online and connect with us here: