Description
As one of the final events of the academic year, the University of Toronto's Jackman Humanities Institute Indigenous Literatures of Turtle Island working group, the Hart House Social Justice Committee, and the Hart House Literary and Library Committee are co-organizing an evening honouring and celebrating diverse Indigenous storytelling. This event will bring together Indigenous storytellers of all forms who are currently residing within the Tkaronto area to talk about and share their work and ideas about decolonial storytelling. Our confirmed storytellers are Toby Sicks (Métis) and Nyle Miigizi Johnston (Chippewas of Nawash Unceded First Nation), and Jenny Blackbird (Nehiyaw-Finnish/Canadian). OISE graduate student Jennifer Sylvester (Ojibwe) will be the moderator for our night of decolonial storytelling.
The event is free and open to the public and will take place in the East Common Room, located on the main floor of Hart House at the University of Toronto on Wednesday, April 18th, at 8pm. Lights snacks will be provided through Hart House Catering and NishDish Marketeria & Catering.
Hart House accessibility information is available at http://harthouse.ca/accessibility/
There is a limited number of seating available for this event. To reserve a seat, please go to: https://www.eventbrite.ca/e/decolonial-storytelling-ofwith-turtle-island-tickets-44381959636?utm_term=eventurl_text

CONFIRMED STORYTELLERS:
TOBY SICKS (Métis): Anthony Hooper, known as Toby Sicks, is Métis status from Penetanguishsshene, Ontario. He actively participates in cultural ceremonies and is a community activist who is involved in mobilizing and fundraising for #JusticeForColten, #JusticeForTina, #MMIW and#FindingOurPowerTogether. With an education from George Brown College, Toby takes a special interest in the anti-oppressive framework. He has received many awards including the Alfred Eli bursary awarded to students who demonstrate academic success and outstanding volunteer commitment. Toby also does workshops to provide cultural sensitivity training to non-indigenous peoples. Toby Sicks is the owner of Inkdigenous Tattoo Studio where he focuses on preserving Cultural Arts and Traditions. He prides himself on promoting new and upcoming artists and providing tattoo styles that represent many Indigenous tribes from across Turtle Island.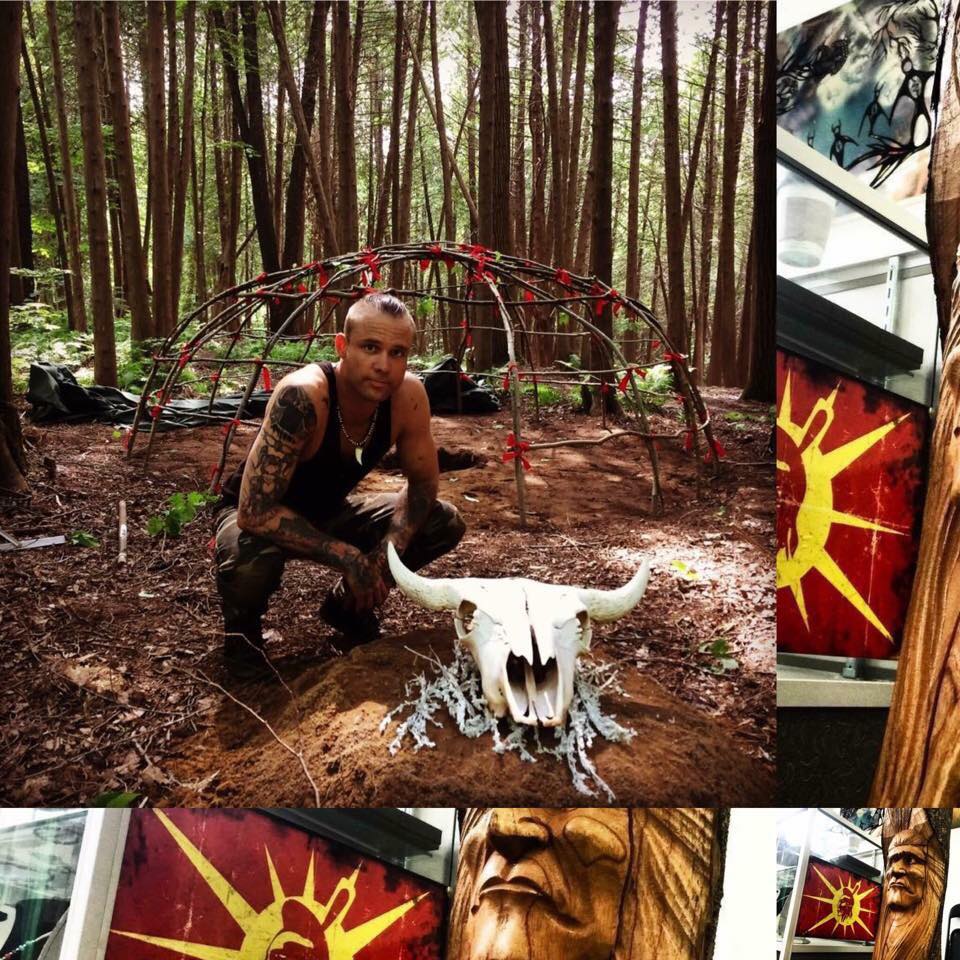 NYLE MIIGIZI JOHNSTON (Chippewas of Nawash Unceded First Nation): It is easy to forget that we are all children of Our First Mother of Creation. Examples can be found throughout nature that connect us to our First Family and Plant Nation relatives. From the flowing river systems that are our veins, to the cedar tree that is our brain stem, the patterns of connectivity are not only beautiful but also inspiring. When I draw or paint I humble myself and try to capture a fragment of the messages, stories, instructions, teachings and beauty that Creation has to provide. My spirit name is Wiishkoonseh Miigizi'enh, which means Whistling Eagle. Talking about spirit names is talking about tradition and culture. I come from a Storytelling background and have a responsibility to continue this legacy for the healing of my own people while connecting to the broader world. Sources of my artistic inspiration include woodland painters, Story Tellers and the traditions of my culture. In a time of reconciliation, it is important for all people to know that we exist and have such a strong, beautiful legacy of stories and teachings. Our stories resonate with people across different cultures and they carry universal messages of love, kindness, fairness and care for Mother Earth. We each have a responsibility to share our gifts and I have the gift of being a Story Teller and Artist. As a Story Teller and Artist, I have worked extensively to support a range of community organizations including Anishnawbe Health Toronto, 7th Generation Image Makers, Chippewas of Nawash Health Centre, TakingITGlobal, Canadian Roots Exchange, Lower Simcoe Underpass Mural Project, Bold Realities Project, Sketch Toronto and Inkdigenous Tattoo Studio and Gallery. When I am asked about my art, the stories come out and people become captivated and interested in learning more about the history of our people. My art and the stories are planting seeds in the minds of people so they can become more aware. Miigwetch.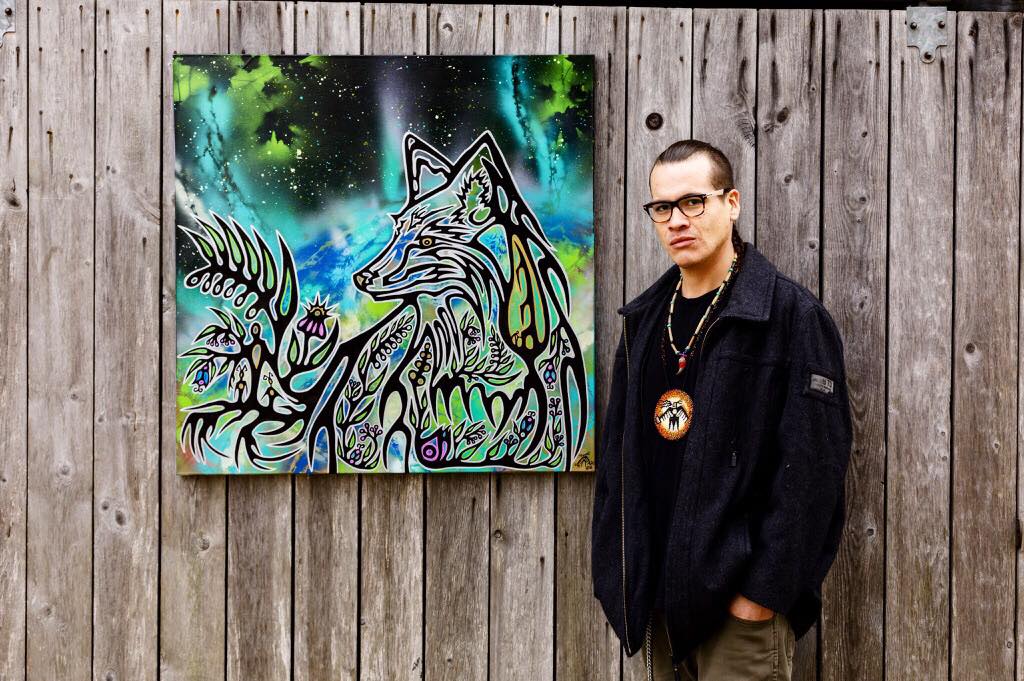 JENNY BLACKBIRD (Nehiyaw-Finnish/Canadian): Bio coming soon.
MODERATOR:
JENNIFER SYLVESTER (Ojibwe): Jennifer Sylvester is an Ojibwe from Gchimnissing (Beausoliel) First Nation, Georgian Bay, ON. She recently completed her Honours B.A at UofT, in Humanities with a specialist in Indigenous Studies. She started her Masters in Education at Ontario Institute for Studies in Education, with aspirations of obtaining her PhD. She was the Communications Coordinator for the 2016-2017 Indigenous Studies Students' Union executive team, who won the 2016-2017 Course Union of the Year Award. She is a vocal advocate for Indigenous and equity issues, especially Indigenous inclusion in academic settings.