Join Susan Reid (Forest Therapy Guide, ANFT) for an immersive forest therapy walking experience in Doon Heritage Village.
About this event
This guided afternoon walk may stretch your sensory awareness while deepening your connection with nature.
What is forest therapy? These guided walks are a researched-based practice that connect us to nature—a place that can reduce stress levels, help us think more clearly and nurture creativity. It is rooted in the Japanese practice of shinrin-yoku, which translates to 'forest bathing'.
The walks are slow, following a 1 km trail, there are three inclines that require some physical fitness (moderate trail). Walks are typically 1.5 to 2 hours in length. Participants should wear hiking footwear, dress for their comfort in the forest and weather. This event will also include an opportunity to share in circle and enjoy a delicious nature tea.
This is an Adult Education Program at KSWRM. All participants must be 16+ years of age.
About Susan Reid:
Susan studied forestry at Lakehead University. She assisted in the implementation of the Forest Festival, an education program for elementary students at the Ken Seiling Waterloo Region Museum.
Registration Deadline: Thursday, November 4, 2021.
Capacity limited. No refunds. Event runs rain or shine.
Accessibility:
This walk happens all outside in the forest area of Doon Heritage Village. Accessibility may be difficult at times, some physical fitness is required. This is a moderate trail; some areas are uneven with several inclines and declines. Participants are encouraged to wear hiking shoes and dress comfortably for the weather.
COVID-19 Precautions in Place for Your Visit:
Beginning on October 18, patrons accessing non-essential Region of Waterloo services will be required to provide proof of COVID-19 vaccination along with identification. (Acceptable forms of identification must include name and date of birth.) Proof can be provided by using a Ministry of Health vaccine receipt or the provincial proof of vaccination system.
This will include all indoor and outdoor events and visits to the Region of Waterloo Museums (Ken Seiling Waterloo Region Museum, Schneider Haus National Historic Site, and McDougall Cottage Historic Site).
Exemptions apply to patrons with written proof of a medical exemption, written proof of an exemption based on one of the prohibited grounds defined under the Ontario Human Rights Code and those under the age of twelve.
This requirement is being put in place to help limit the spread of COVID-19 and to encourage eligible residents who are unvaccinated to obtain a vaccine.
All other public health measures (e.g., masking, and physical distancing) continue to apply to patrons accessing Regional services.
• Reduced visitor capacity
• One-way direction flow through the museum and village
• Physical distancing maintained for all visitors and staff
• Increased cleaning of common area surfaces
• Availability of alcohol-based hand sanitizer
As per the Province of Ontario's document "A Framework for Reopening our Province: it is recommend that heritage institutions like the Region of Waterloo Museums collect contact information for the purposes of contact tracing. This information would only be shared with the Ministry of Health and Long Term Care in the event that an individual who attended the museum tests positive for Covid-19, on our about the time you attended.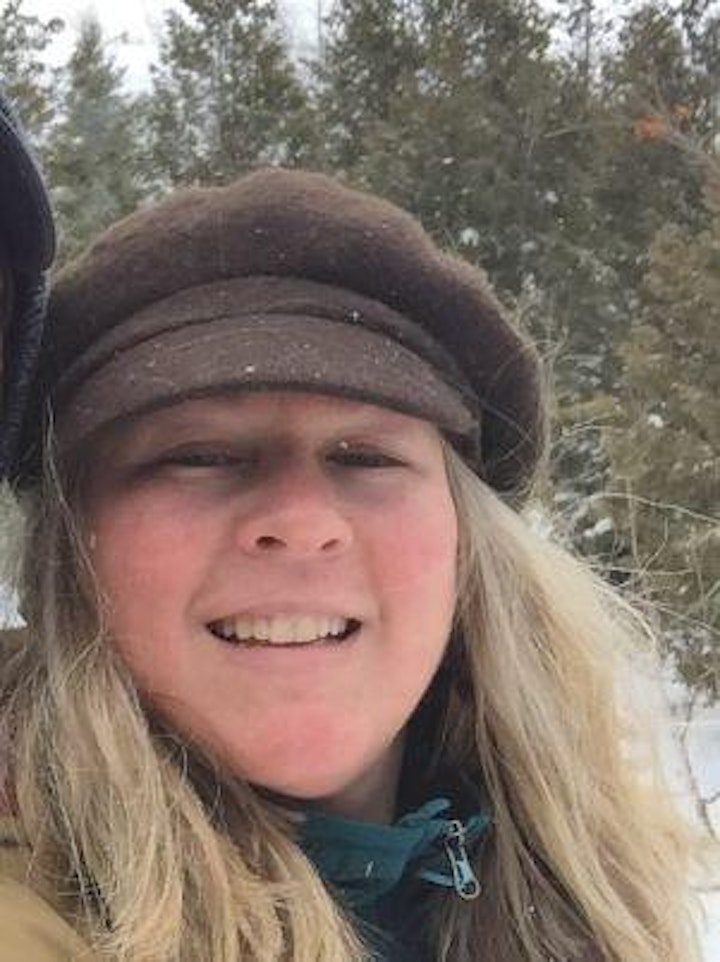 Organizer of Deep Roots: Forest Therapy Walk