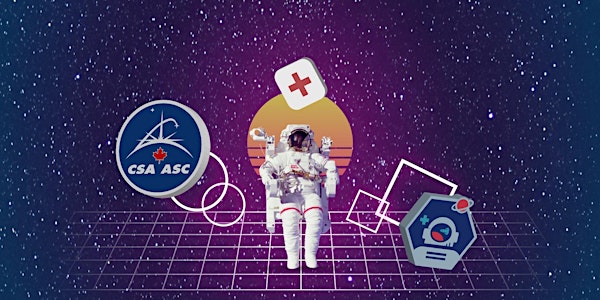 Deep Space Healthcare Challenge Webinar
The Deep Space Healthcare Challenge Webinar | Webinaire du Défi des soins de santé dans l'espace lointain
About this event
The Canadian Space Agency (CSA) is challenging innovators to develop novel diagnostic and detection solutions to support frontline health workers in detecting and diagnosing medical conditions in remote communities now, and eventually crews on long-duration space missions.
The Deep Space Healthcare Challenge Webinar will provide potential applicants with the context of working and living in space, and the healthcare challenges that are anticipated for deep space missions. Synergies of terrestrial and space health challenges will be explored. The overview of the Challenge will also include eligibility, application process, selection criteria and ample opportunities for questions from the audience.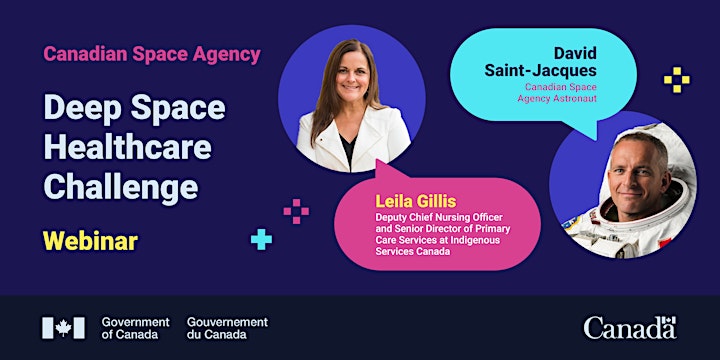 L'Agence spatiale canadienne (ASC) met au défi les innovateurs de trouver de nouvelles solutions de diagnostic et de dépistage pour aider les travailleurs de la santé de première ligne à dépister et à diagnostiquer dès à présent les problèmes médicaux chez les populations vivant dans les communautés éloignées et, au bout du compte, chez les membres des équipages effectuant des missions spatiales de longue durée.
Le webinaire du Défi des soins de santé dans l'espace lointain fournira de l'information aux candidats potentiels sur le contexte du travail et de la vie dans l'espace, ainsi que sur les défis en matière de soins de santé qui sont prévus pour les missions dans l'espace lointain. Les synergies entre les défis médicaux terrestres et spatiaux seront explorées. La vue d'ensemble du Défi comprendra également l'admissibilité, le processus de demande, les critères de sélection et de nombreuses possibilités de questions de la part du public.