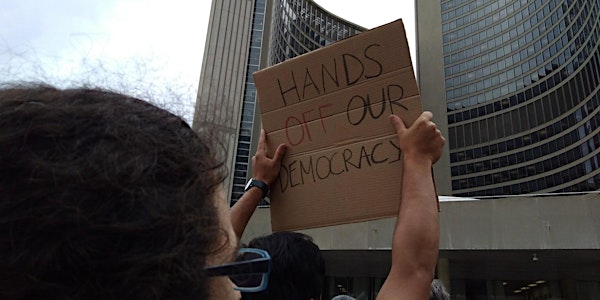 DEFEND DEMOCRACY HANDS OFF TORONTO
Location
Metropolitan United Church
56 Queen Street East
Toronto, ON M5C 2Z3
Canada
Description
Important public meeting to raise the voices of Toronto in defense of democracy and a City that works for all its residents. Come find out about challenges to Bill 5, community organizing, and what you can do!
Asking EVERYONE from all walks of life who care about Toronto to come to this meeting to meet others who also want to defend democracy and say HANDS OFF TORONTO!
Don't forget to share the event on your facebook page and invite your friends too!
Make sure you have RSVP'd for this meeting – we expect to run out of space – so don't delay, click today!