Location
Montcalm
33 route du Lac Rond Nord
Montcalm, QC J0T 2V0
Canada
Description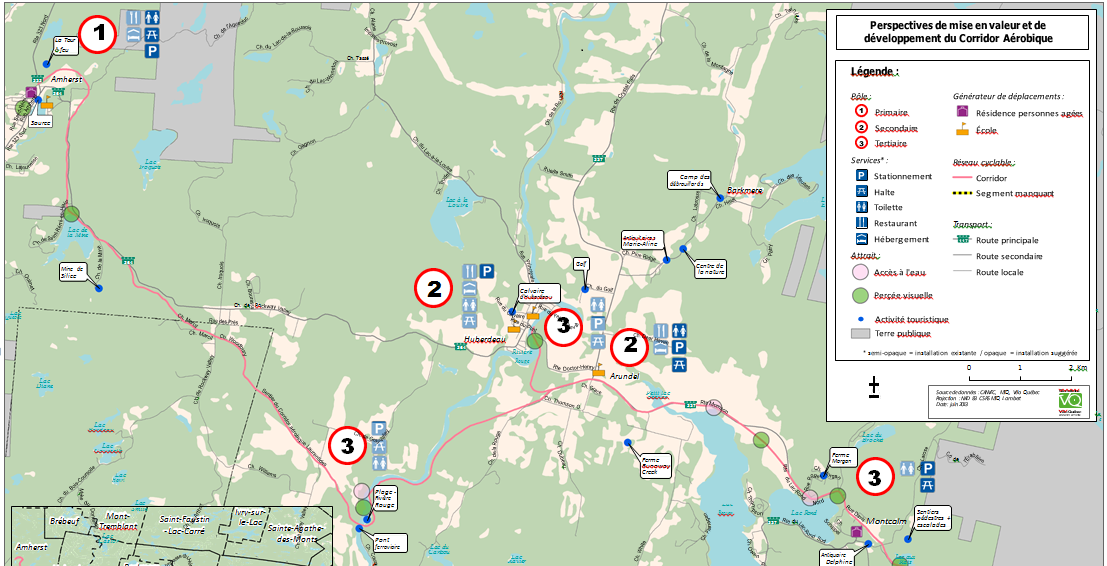 La 1re édition du Défi Nature se déroulera le Samedi, 16 Septembre dans le cadre de l'inauguration du Parc du Corridor aérobique. Des parcours de 1 km, 5 km ou 8 km sont offerts. Que vous soyez débutant, expert, avec des enfants ou une poussette, cette course saura vous plaire dans un parcours riche en nature. De plus, cette course est entièrement gratuite et plusieurs autres activités seront offertes au courant de la journée dans les noyaux villageois de Montcalm et Arundel.
Horaire
7h30: Arrivé et Inscription des participants
8h30: Réunion et Échauffement des participants
8h45: Départ du 8 km
9h00: Départ du 5 km
10h00: Départ du 1 km (parcours adapté aux enfants)
Les participants et accompagnateurs pourront s'accorder un répit sous le chapiteau et par la suite, utiliser un service de navette, entre 9h30 et 10h30 pour retourner à leur point de départ. Également, un petit déjeuné complet sera servi au restaurant Gil's Beefeater (10$) et les visiteurs pourront agrémenter leur passage en profitant de l'exposition de voitures anciennes.
Point de départ Montcalm, arrivé à Arundel
The 1st edition of Défi Nature will take place on Saturday, September 16th, within the framework of the inauguration of the Aerobic Corridor Park. Routes of 1 km, 5 km or 8 km are offered. Even if you are a beginner, an expert, with children or a stroller, this race will be to sure to impress you with its rich natural setting. This race is completely free and there will be several other activities throughout the day in the rustic surroundings of the charming villages of Montcalm and Arundel.
Schedule
7:30 am: Arrival and Registration of participants
8:30 am: Briefing and Warm-Up of participants
8:45 am: 8 km Start
9:45 am: 5 km Start
10h00 am: 1 km Start (course adapted for children)
Participants and accompanying guests will be able to take a break under the marquee and then use a shuttle service between 9:30 am and 10:30 am to return to their departure point. Also, a full breakfast will be offered at the Gill's Beefeater Restaurant ($ 10) and visitors can enjoy a vintage car exposition.
Start in Montcalm and finish in Arundel.