Description
Signature Event of Germany @ Canada 2017
Presented by the Goethe-Institut and The Revue Cinema
Did you know that Toronto's Revue Cinema on Roncesvalles Avenue was the go-to place for the German community after WWII? They showed the ever-popular Heimatfilms coming out of Germany in the 1950s and 60s – mostly escapist musicals & romcoms, but also social dramas featuring star actors and some of the best directors of the time. We dug three of those classics that have stood the test of time out of the Goethe-Institut's own 35mm archive to show you as a "Déjà Revue":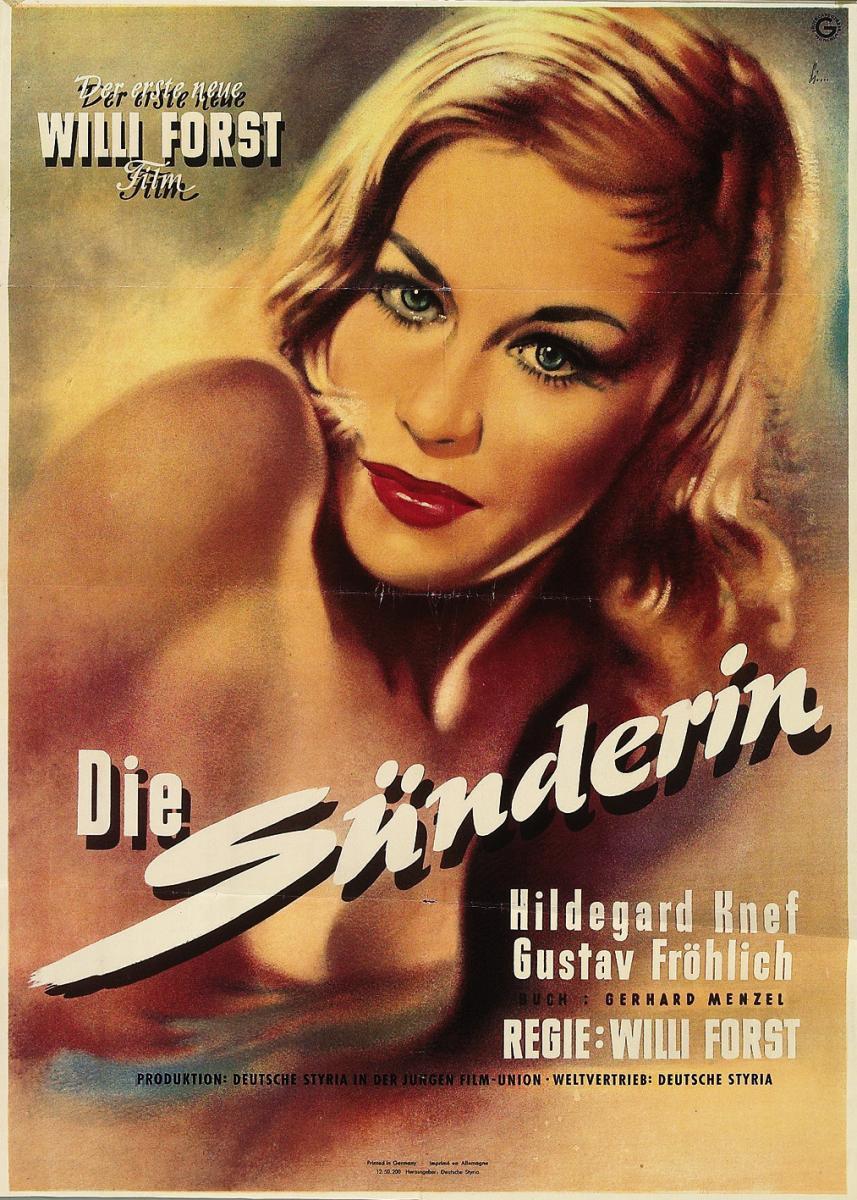 The Sinner (Germany 1951, 100 min), directed by Willi Forst, with Hildegard Knef, Gustav Fröhlich, Robert Meyn
Singer-actress Hildegard Knef had her breakthrough with the controversial role of the prostitute Marina in THE SINNER, the most scandalous movie of 1950s German cinema – as much because of the first nude scene on screen as well as the discussions around censorship it raised. Marina, who has become a prostitute under unfortunate circumstances, finally meets the love of her life. But Alexander, a painter, is fatally ill and might only survive if he undergoes a very expensive surgery. To get the money for the operation, Marina starts to work as a prostitute again. As a tough femme fatale, Knef projected an equally ambiguous and daring image of women as her friend Marlene Dietrich. She briefly rose to Hollywood fame but was not willing to sell out and returned to Germany for a long and illustrious career as a singer and actor.
Video introduction by Simone Paget, writer and columnist for The Toronto Sun
Presented in 35mm
Language: German w/ English subtitles

Organizer of Deja Revue: The Sinner (1951) on 35mm!
The recently renovated Revue Cinema is Toronto's premier not-for-profit community cinema. We offer great second-run Hollywood fare, insightful programming like our Silent Revue series — where classics from the silent era are accompanied on live piano — Food in Film, Designing the Movies, annual galas, retrospectives & numerous other community offerings. The Revue opened in 1912, making it the oldest operating cinema in Toronto. Support us by becoming a member & enjoy great perks throughout the entire year!