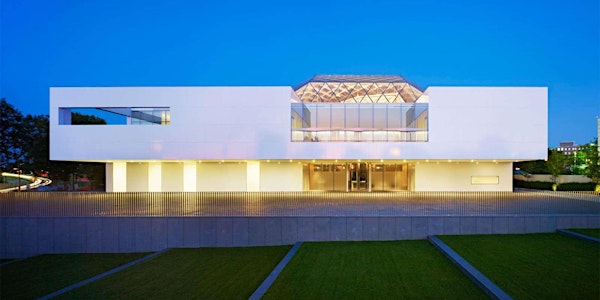 Delegation of the Ismaili Imamat Tours
Join us for a tour of the Delegation of the Ismaili Imamat
When and where
Location
Delegation of the Ismaili Imamat 199 Sussex Drive Ottawa, ON K1N Canada
About this event
The Delegation of the Ismaili Imamat to Canada is now offering tours!
Tours take place on the half hour between 5:00 - 7:00 p.m. on most Wednesdays, and between noon - 2:00 p.m. on most Saturdays.
On Wednesdays, the last tours will begin at 6:30 p.m., with the building closing at 7:00 p.m.; and on Saturdays, the last tours will being at 1:30 p.m., with the building closing at 2:00 p.m.
Learn about the history, purpose, and architecture of the building.*
About the Delegation
The Delegation of the Ismaili Imamat in Ottawa is the representational office in Canada of the Seat of the Ismaili Imamat, or the institutional headquarters of the Ismaili Imamat, in Portugal. The Ismaili Imamat is the historical institutional office of the Ismaili Imams of which His Highness the Aga Khan is the 49th hereditary Imam. Afforded diplomatic courtesies by the Government of Canada, it is a secular facility that is home to the Diplomatic Representative's office as well as the headquarters of Aga Khan Foundation Canada, a registered Canadian charity that works with Canadians and Canadian institutions to eliminate poverty and improve quality-of-life on multiple fronts in Africa and Asia. The Delegation has been host to numerous activities including conferences, concerts, award ceremonies, lectures as well as for wider opportunities in building relationships, enabling quiet diplomacy, and disseminating knowledge and information.
Designed by award-winning architect Fumihiko Maki, the building opened in December 2008. The design emerges from the Aga Khan's belief that architecture is not simply about buildings, but about the quality of life of those that inhabit the built environment. The Delegation has received the Governor General's Medal in Architecture (2012), and two awards from the Ontario Association of Architects: the Celebration of Excellence Award and the People's Choice Award (2010).
*Please register at least three days before the tour, in order to allow us to ensure a sufficient number of available tour guides. Guests who wish to wear a mask should be fully comfortable doing so.