Description
Are you a woman who wants to create more impact & income in your life and career?

Are you ready to get out of your own way to take your life and career to the next level?

Hungry for POSITIVE, SOCIAL change to contribute more to the planet?

From practical tips, to disruptive & creative strategies, Delicious Divas is designed to teach new ways of thinking, boost your confidence and will provide essential connections and knowledge that will help you advance and flourish in your life & career. You will be equipped with easily applied, and relevant tools, strategies and techniques that can be implemented within any situation.
In support of International Women's Day we are inviting women of all kinds, all races, all ethnicities, all abilities, entrepreneurs, CEO's, professionals, and women who desire MORE out of life.
We invite you to join us for a powerful 2 day urban retreat meets conference meets Ted Talk experience.
****PLEASE NOTE EVENT TIMES FOR EACH DAY ARE AS FOLLOWS:
SATURDAY, MARCH 2
Registration opens at 930am
Event begins at 10am - 5pm
SUNDAY, MARCH 3
Doors open 945am
Event begins at 10am - 5pm
This 2 day urban retreat will be sure to take you to new levels you never dreamed possible and help you advance.
This weekend is about honouring you, cherishing you and most of all supporting your fellow lady bosses on this journey. Unlike any other event, this will allow you to focus on your foundation. The way you do anything is the way you do everything. If your foundation is broken, you'll continue experiencing the same situations. Rock your foundation. Rock your Results. Rock your Life. It all starts from the leader within yourself.

If you are ready to HAVE FUN, MEET OTHER PROFESSIONALS, AND ADVANCE YOUR LIFE, LEADERSHIP SKILLS AND BUSINESS, here is your special invite.

These 2 days will be sure to leave you walking away with:
A clearer knowledge of your PURPOSE/YOUR WHY


Learning how to become a better speaker and use your voice in a way that creates lasting IMPACT


The strategies necessary to use to help you grow & scale your biz or career in multiple ways


A sexy, new confidence that you've never experienced before in mind, body and soul.

Being part of a new community of like-minded women who are here to support, nurture and empower you every step of the way

Mindset tools to FILL YOUR CUP while being in harmony with business, work, babies or kids, and your personal life WITHOUT feeling STRESS & OVERWHELM

Understanding how to FULFILL your dreams and desires and stop seeking other's approval or societal pressure so that you CAN BE the BEST VERSION of you

Truly knowing what it means to be in FLOW and bring the DELICIOUS DIVA out to play so that you can relax into life more EFFORTLESSLY and with GRACE
Women are RISING UP, TOGETHER, in COLLABORATIVE & SUPPORTIVE ways. We need each other. Your voice, courage and bravery are what's going to shape the future for generations to come. When a woman becomes empowered, she has the ability to influence children, communities, and corporations. Will this be you?

Throughout the day, you will fuel your body with nutrients, nourishment and delicious delicacies that will prepare you for what's next. There is something very powerful when a group of women gather in sisterhood and community. Often times, we, as women are so busy with life, kids and partners that we feel all alone. This day is about sharing stories, sharing struggles and most of all sharing success strategies that will help you soar in 2019.

If you are ready to say yes to yourself, yes to the 2 day weekend and yes to UPLEVELING your LIFE & BUSINESS, reserve your ticket now before rates go up or no tickets are left.
There are a few opportunities still available for partner sponsors, if this interests you, please fill in the application listed here: https://goo.gl/forms/PpGbH7Aze5QgsX5J2
MEET YOUR HOSTS & SPEAKERS & TOPICS OF THIS INCREDIBLE EVENT: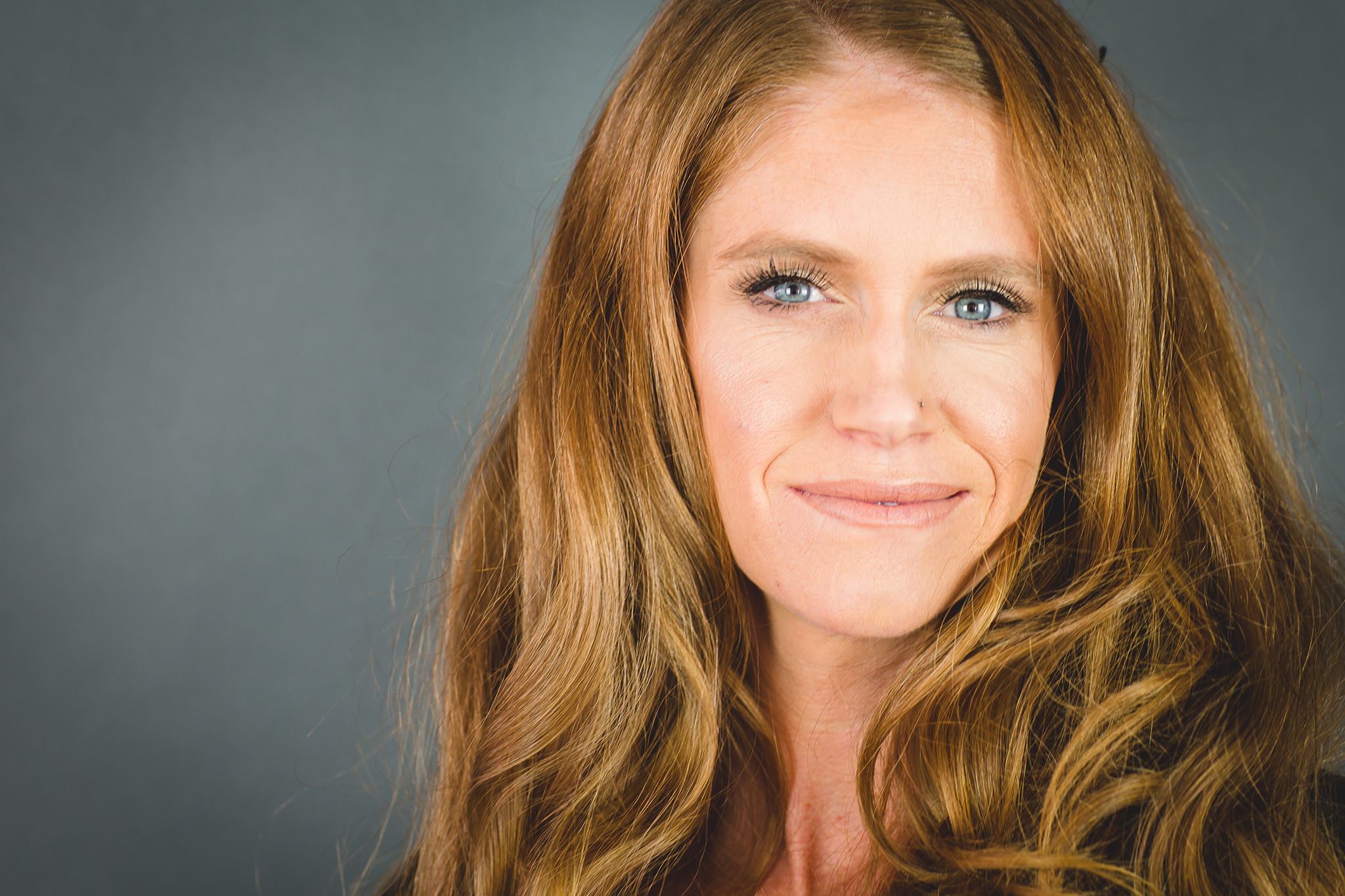 HOST: Melissa Mackey, CEO Travel Chicks

Melissa was the Mentorship Lead for Women in Leadership in Calgary and has been featured on several media outlets such as Huffington Post, Financial Post, Alberta Primetime, CTV, Breakfast Television and CBC. Melissa had her own radio show based out of New York and reached thousands of people globally. She is the mother to Patience Grace and takes a stand for human potential despite what circumstances may be in the way.
She is a published author and she is a single mom who is crushing the entrepreneurial space and desires to inspire 1 million humans by 2020. Her company Travel Chicks, not only sends clients on epic dreamy vacations but it also trains entrepreneurs how to run successful businesses. Melissa has been blessed to work alongside personal development moguls like Loral Langemeier, Dr. John Demartini, David Avocado Wolfe and Kute Blackson, to name a few.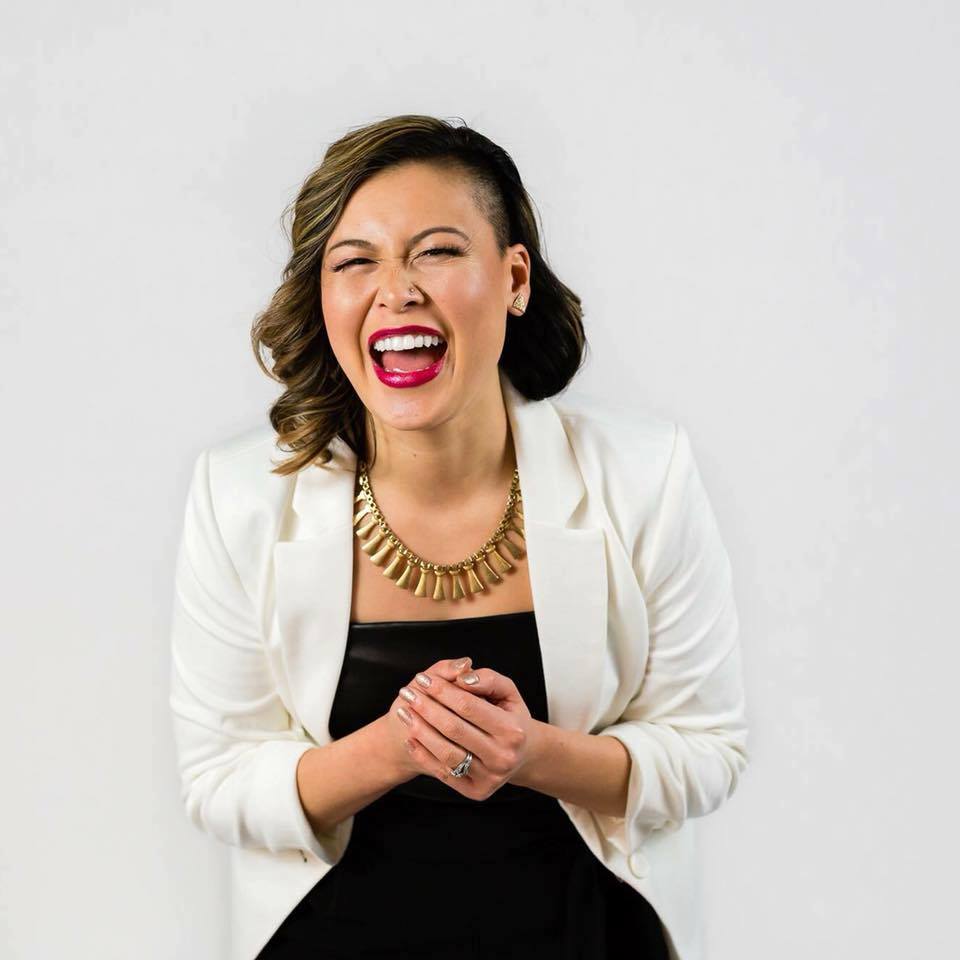 HOST: Rosalyn Fung, Self Love Life & Business Coach, Speaker, International Best Selling Author, Workshop & Mastermind Facilitator

Rosalyn is passionate about helping you getting out of their own way so you can create your dream success in a fun, bold & sexy way.
Rosalyn knows that your overall relationship with yourself has a direct impact on the success of your life and business. She use to unconsciously operate from a place of not feeling enough which lead her to be a perfectionist, overachiever and a hardcore Type A personality. Although on the outside, she was confident and looked like she had it all together, inside she was dying. She lacked self-worth and it wasn't until she discovered her own value and owned her worth, that she began to awaken and unleash her true Inner Warrior.
Today Rosalyn's mission is to empower women who self-sabotage, hide and play small to unleash their Inner Warrior and bring their boldest selves to their biggest challenges.
TOPIC AT DELICIOUS DIVAS: How to bring your BOLDEST Self to your biggest challenges in life and business.
Show up! Get out of your own way!

Tame your Inner Critic and lead with your Inner Warrior.

Confidently increase your visibility for the deep impact you wish to create.

How leaning in to failure is actually beneficial for your growth.

Communicate confidently to build and maintain authentic relationships in life and business.

Courageously facing your limiting beliefs and negative emotions around money so you're charging your worth.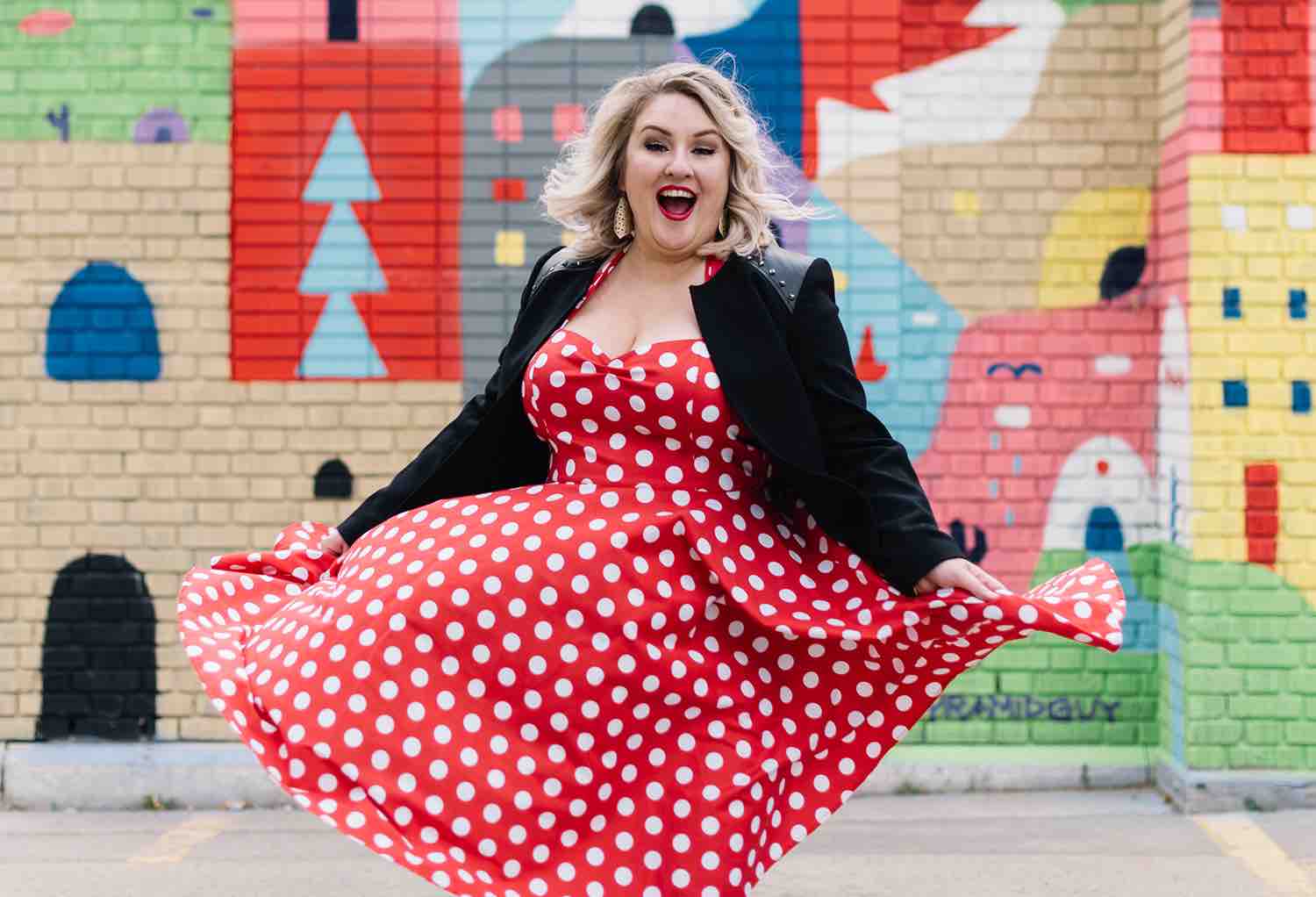 SPEAKER: Caterina Snyder, Business Transformation Artist
Cat helps boat rockers, soul searchers, and fun makers build bold, authentic brands that call to their ideal clients and drive them to ACT. Her unique approach to branding, as a process of deep personal discovery and untamed creation, is the result of her Ph.D. work in Strategy and Anthropology combined with 15+ years of trying to figure out what she wanted to be when she grew up. In 2014, she realized that the answer couldn't be found running someone else's business. So, she founded her own. After 3 uninspired years of in-the-box consulting work (with mostly jerky clients), she found the courage to blaze her own trail, niche her market, and lead with Why. She has been helping businesses transform 'meh', generic brands into one-of-a-kind, ideal-client-lead-magnets ever since.
Topic at Delicious Divas: Transformational Branding
You know that gut feeling you get when you meet someone awesome?
Those thoughts that go through your head like "OMG were we separated at birth?!" or "Where have you been all my life?
You're my people!!" That's exactly how your ideal client FEELS when they find a Brand that believes what they believe.
This FEELING motivates them to act, to reach out to the Brand, and to use the Brand as an expression of self. How do you create a brand like this?
A Brand that transforms strangers into ambassadors and die-hard devotees?
You start with Why and a deep understanding of the people you can't believe you get paid to work with. The result?
A Brand that allows you to shine like the Unicorn you are and build a community of like-minded souls.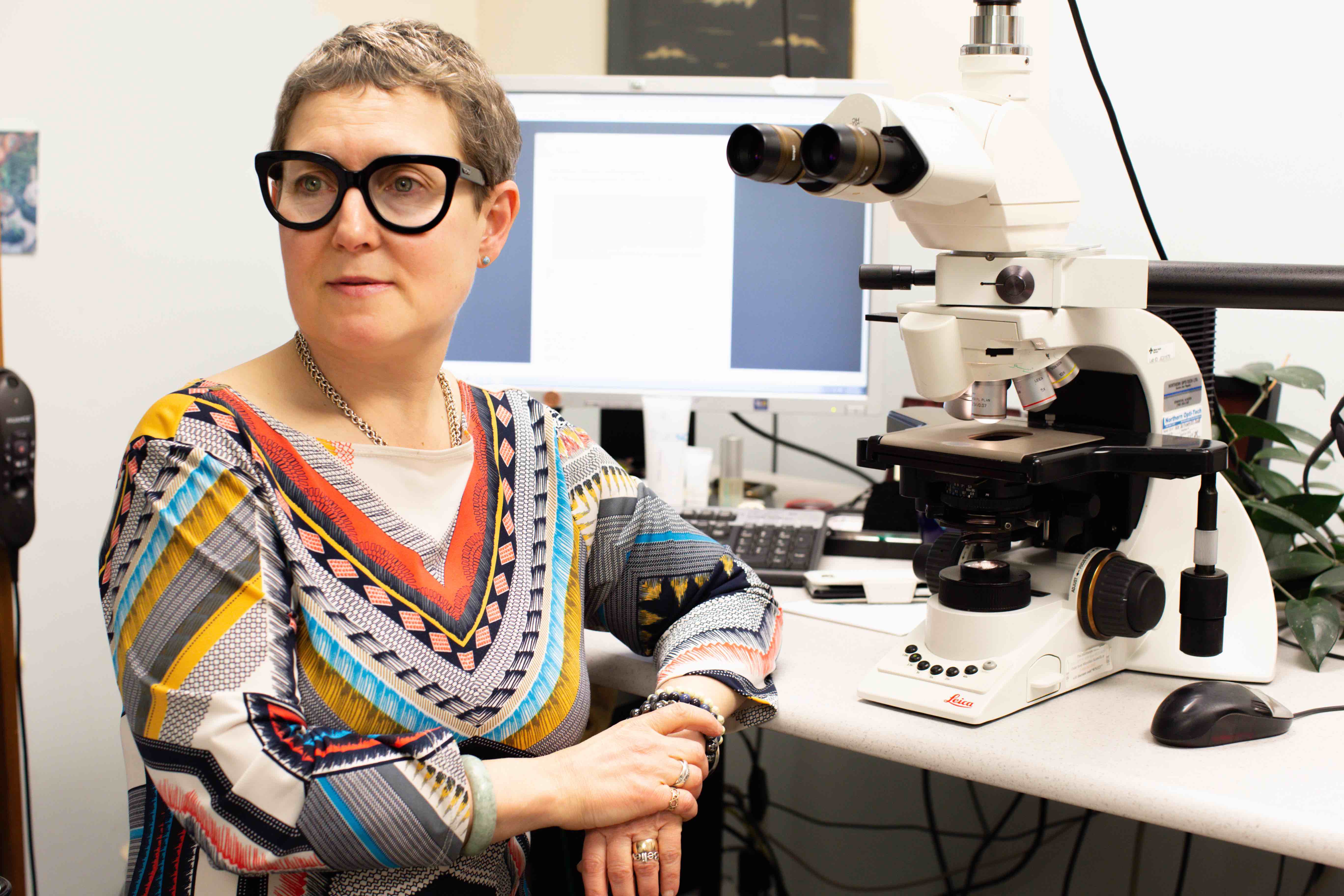 SPEAKER: Dr. Sveta Silverman, MD

Dr. Sveta Silverman, MD, is an immigrant from former Soviet union, re-trained and Canadian Board Certified surgical pathologist with breast cancer expertise, and a very busy practice.
She is also an entrepreneur, and an avid health educator, and first in Canada to promote NRF2 cellular up-regulation.
Dr. Silverman teaches and promotes how to "feel better, look better and perform better", as well as how to make better life choices to improve quality of life.
Topic for Delicious Divas: Five Pillars of Health
There is a direct relations between quality of life and choices we make!!! Five pillars of health:
A. Nutrient dense foods B. Water C. Exercise D. Positive thinking E. Cellular upregulation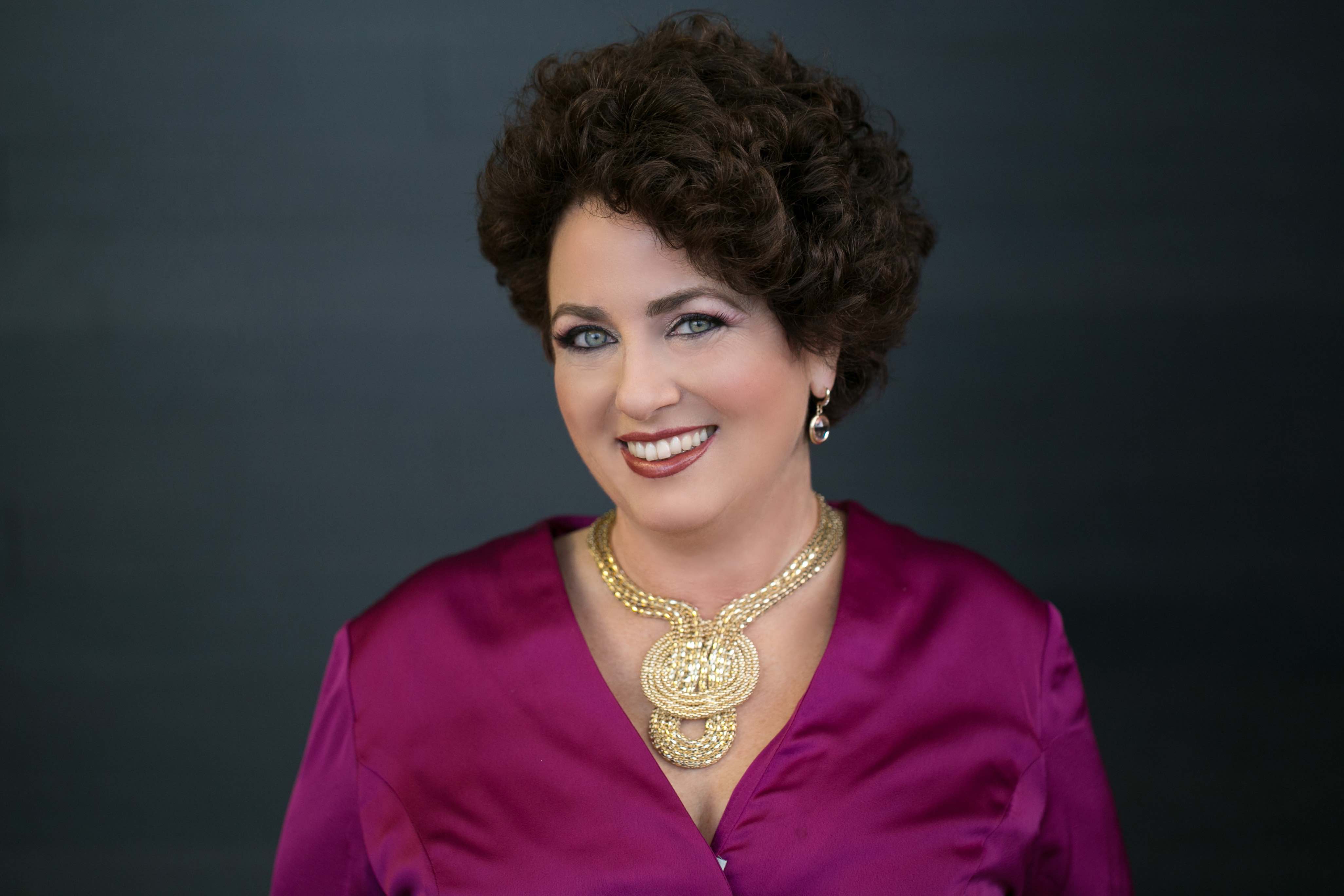 SPEAKER: Jill Lublin, Master Publicity Strategist, International Speaker & Influencer

Jill Lublin is an international speaker on the topics of Radical Influence, Publicity,Networking, Kindness and Referrals.
She is the author of 4 Best Selling books including Get Noticed...Get Referrals (McGraw Hill) and co-author of Guerrilla Publicity
and Networking Magic. Her latest book, Profit of Kindness went #1 in four categories. Jill is a master strategist on how to position your business for more profitability and more visibility in the marketplace. She is CEO of a strategic consulting firm and has over 20 years experience working with over 100,000 people plus national and international media. Jill teaches Publicity Crash Courses
as both live events and live webinars and consults and speaks all over the world. She also helps authors to create book deals with major publishers andagents, and well as obtain foreign rights deals.

Topic at Delicious Divas: Guerrilla Publicity = Get Known Everywhere

If you want to be the #1 influencer in your industry, you've got to get bigger media visibility. Based on her international bestseller, Guerrilla Publicity, Jill shares simple strategies to help you go from unknown to newsworthy. Sharing her proven secrets to understanding what the media wants, Jill provides you with short-term, doable tactics that boost visibility for you and your brand.
Proven secrets to understand what the media outlets want

Get instant, actionable techniques that will boost your visibility.

Learn how to drive prospects to your door and profits to your pockets!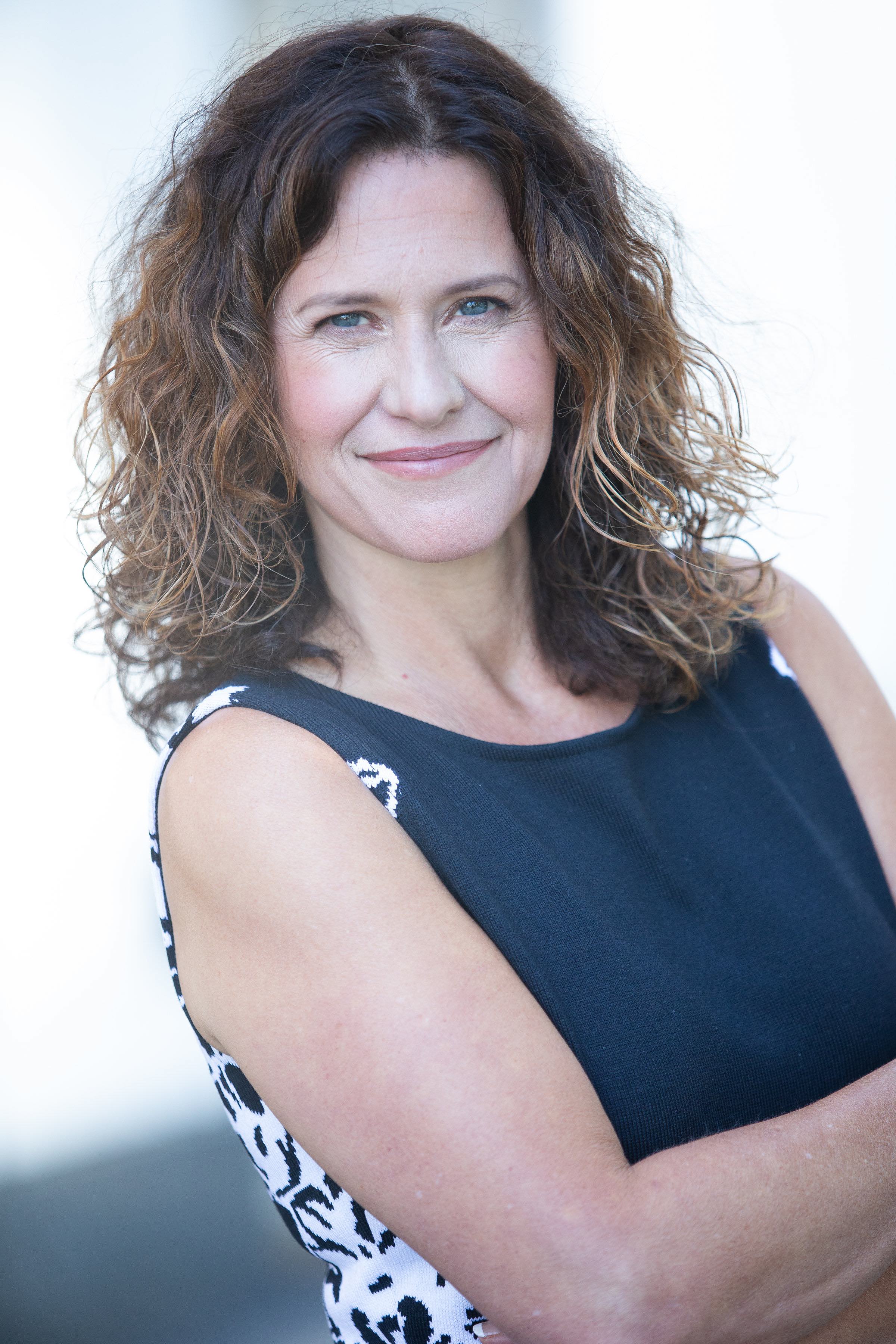 SPEAKER: Karen McGregor, Bestselling Author, International Speaker and BOSS BABE

Karen McGregor is a bestselling author, international speaker, Tedx and Dragon's Den coach, trainer and the founder/ CEO of the Speaker Success Formula. Her company helps entrepreneurs create, structure and deliver compelling presentations to monetize their expertise and launch successful speaking businesses. As a 2018 TEDx speaker with over 800,000 views and an international speaker sharing the stage with Tony Robbins, John Gray, Deepak Chopra and others, Karen knows how to inspire and educate entrepreneurs to navigate through speaking business uncertainties to arrive at success.
Topic for Delicious Divas Event: How to Triple Your Income Through Speaking
As heart-centred entrepreneurs, we all want to educate and inspire our audiences, whether in a living room, a boardroom or a big stage. The challenge is that most of us may be really good at educating or even inspiring, but lack the knowledge to turn this wealth of wisdom and desire to make change into business growth, sales and new clients.
In this inspiring and engaging presentation you will learn to:
-Avoid the most common mistakes entrepreneurs make when they speak that keep audiences confused, bored, disengaged and unwilling to invest
- Sell from your heart, so your ideal clients say YES! to your products, services or programs with excitement and appreciation
- Discover the key elements you must develop to master your message as a speaker-entrepreneur who Educates, Inspires and Sells with confidence and ease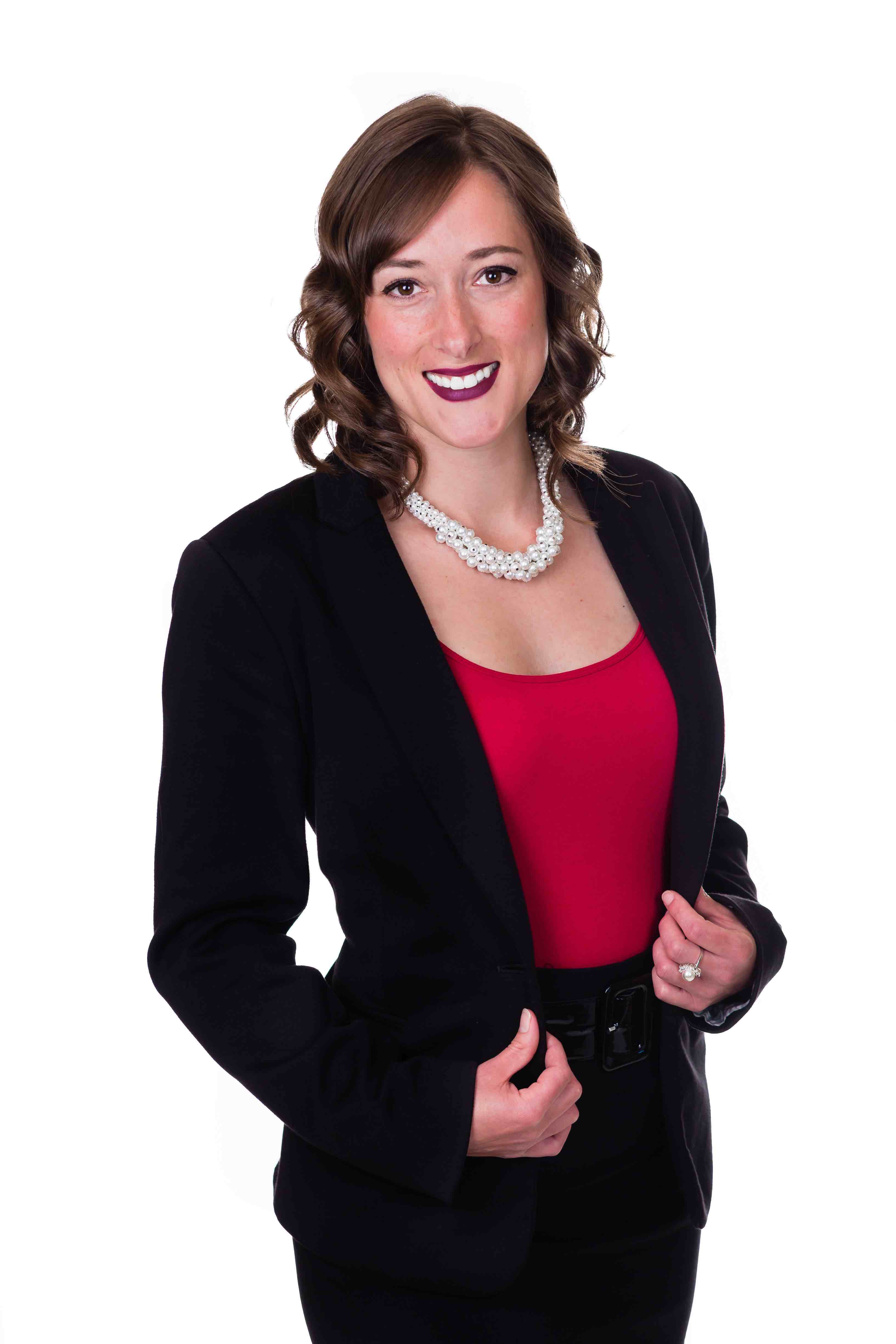 SPEAKER: DeeAnne Riendeau, Founder & CEO of Your Holistic Earth

DeeAnne Riendeau is on this planet with a powerful and focused mission, to create a healthier and happier world using a holistic approach. Founder and president of Your Holistic Earth, this holistic health care system promotes healing through mind body and spirit by providing connections, tools and resources for everyone to have more fulfilled lives.
Experiencing a life of chronic illness, and a near death experience, DeeAnne rebounded with 20 years of health education and a diverse healthcare career.
Over the years DeeAnne experienced many miracles and divine interventions which had a profound impact in how she exists today.
Along with being a popular speaker, international bestselling author and radio host DeeAnne uses her intuition and ability to manage energy to help people in their quest for more fulfilled and peaceful lives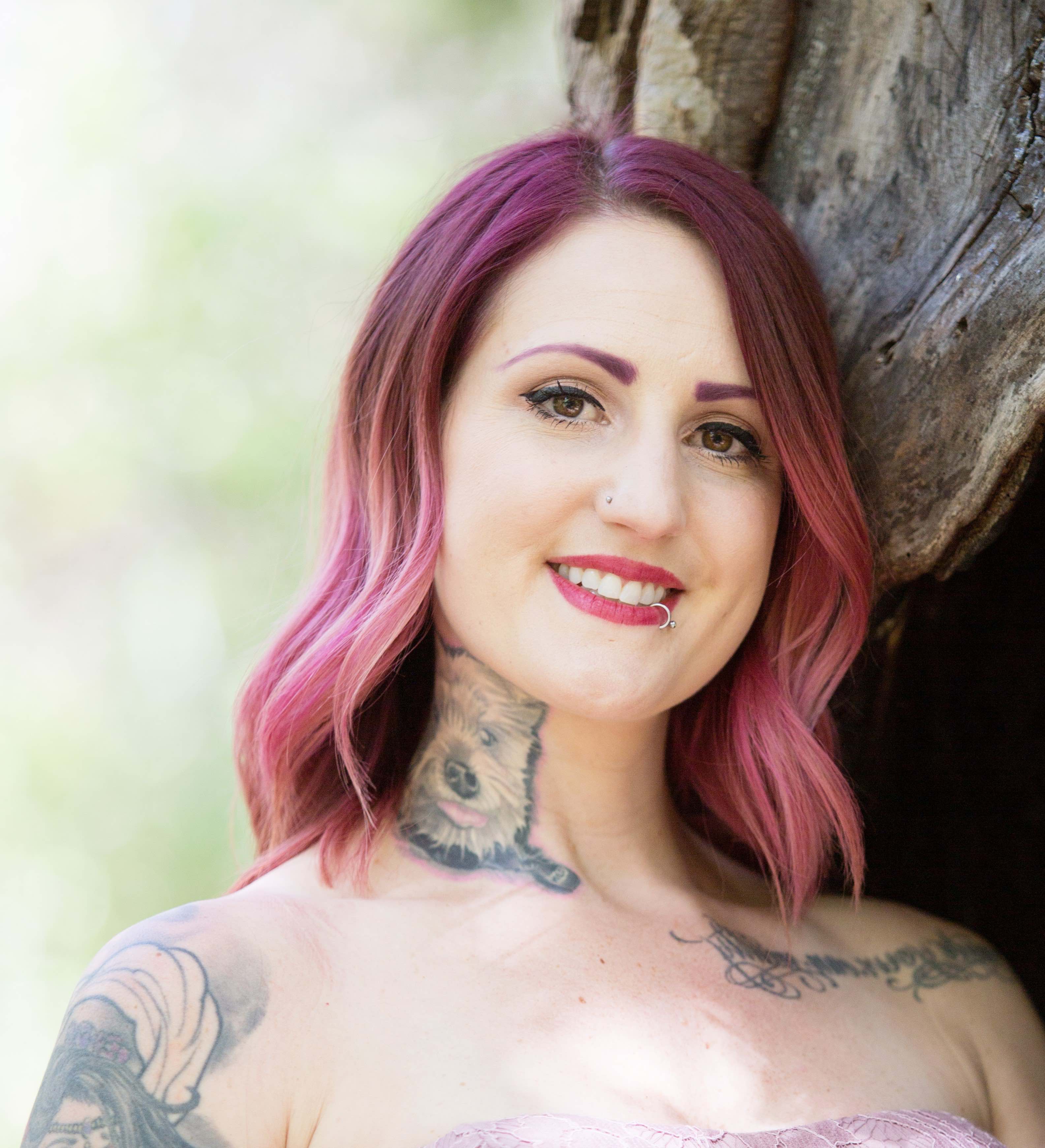 SPEAKER: Kat Trimarco is a spiritual teacher and coach, relationship & sex coach, published author and speaker.
Everything Kat teaches is centred around coming home to your true self - your true soul self, your desires, your true sexual self, and living the outward expression of your most authentic and powerful self. She coaches and teaches people to understand their inner world of thoughts, emotions and energies to turn internal struggle into inner peace, and live a personalized version of your best life.

Kat's book is called Self Approved - A guide to accepting, loving and expressing the person you truly are.
Topic for Delicious DIvas: Reclaim Your Sex, Reclaim Your Life
Reclaim Your Sex, Reclaim Your Life is specifically for women to learn how to feel safe, confident and fully expressed in their sexuality. As a woman, when you tap into your sexual desire, how you like to be touched and what brings you the most pleasure in the bedroom, you awaken and tap into your desires in all areas of life. Learning to ask for and communicate what you desire sexually builds confidence and sureness in asking for what you want in all areas of life. Pleasure and receiving are at the core of delicious sex and this dynamic also ties direction into business and life. Pleasure, your ability to receive, and sureness of your worthiness to have it exactly as you want are foundational to your relationships, your sex, and your business.

You'll learn to:
* Connect with your body and your pleasure in a deeper way
* Dismantle conditioning and beliefs that are holding you back from your full sexual self-expression
*How to activate your inner magic, shifting your thoughts and emotions to design your life from the inside out so that you can shift into a space of experiencing and receiving deep pleasure and orgasm

Deanne, Our Movement Coordinator
SPECIAL COMMUNITY PARTNER SHOUTOUTS:
Remedy Cafe - Health and Well - Travel Chicks - Neora - YEG BossBabes
**PLEASE NOTE**
UPON REGISTERING FOR THIS EVENT YOU AGREE TO THE FOLLOWING:
For good and valuable consideration, YOU release
Kelsey

Kimmel and assign permission to license and use all images in any media and for any purpose FROM THIS EVENT. YOU AGREE that

Kelsey

Kimmel has all rights to images for perpetuity. This agreement is irrevocable, worldwide, and perpetual.