About this Event
2020: THE year of FOUNDATION, CONNECTION & ALIGNMENT.
It's time to gather and empower one another to RENEW your mind so that you are able to ALIGN your MESSAGE to your MISSION, and ATTRACT YOUR IDEAL CLIENTS.
ATTN: Female Leaders, Influencers, Community Builders, Entrepreneurs, High Level Executives, Authors, Coaches, Speakers ---WE NEED YOU!!
This is not another ENTREPRENEUR Ra-Ra event. This is where we roll the sleeves back, figure out what's NOT been working, re-align you to exactly what your soul needs so that you can experience MORE FREEDOM in your life and your business, with less effort and more ROI.
This is the year to re-visit YOUR WHY and ensure your message ALIGNS with your MISSION.
It is the year to re-structure your FOUNDATION so that it can withstand and withhold any type of turbulence.
It is the year to seriously FALL BACK IN LOVE WITH YOURSELF so that you can show up feeling ON POINT & ON PURPOSE with your master plan and start SERVING your clients in a bigger way.
(INFO ON PARKING AND HOTELS TO BOOK NEAR VENUE ARE PROVIDED BELOW)
______________________________________________________________________________________________________
Often times as women, we get so caught up in helping others; giving away our gifts and not fully owning all that we WERE, all that we ARE and not embracing all that we CAN BECOME!
You are not here by coincidence, YOU are seeking a higher (OR DEEPER) part of yourself, or your success...and this is why you have arrived at Delicious Divas.
Perhaps you can relate to this...
You have tried several marketing & sales tactics, and you have yet to master the integraion of YOUR OWN wisdom and relationship...
You've felt stuck with ENGAGING your ideal client because you cannot seem to master the language your client speaks and resonates with...
You're using positive affirmations, and journaling, and it seems like you are doing all the "right" things to help yourself, but you're not reaping the fruits of your labour...
SISTER, WE GET IT.
We've been there many times ourselves and this single, most important thing you must master to start WINNING at LIFE, LOVE, LEADERSHIP & BUSINESS has everything to do with RELATIONSHIP and ALIGNMENT. It is being able to CONNECT deeply to yourself and why you are doing what you're doing. If you are not in alignment on one area, you are not in aligment with all areas.
JOIN US….
Together, along with our FABULOUS line up of SPEAKERS, we will show you how to build a strong foundation, remove limiting beliefs & self doubt, and truly step into your God given talents so that you can share your message in a much bigger, more IMPACTFUL way!
We are here to help you better ENGAGE, fully UTILIZE and completely EQUIP you with the tools that you need this year to actualize your dreams into reality.
We are 100% FULLY COMMITTED to helping you BRIDGE the gap between personal and professional development. The way you do anything is the way you do everything! We are all about helping women advance in LEADERSHIP & ENTREPRENEURSHIP.
If you are a Female Leader, Influencer, Community Builder, Entrepreneur, High Level Executive, Author, Coach, Speaker --- this event is DEFINITELY for you!
BUT…
WHAT IF I DON'T HAVE A BUSINESS YET?
WHAT IF I'M NOT AN INFLUENCER?
WHAT IF I AM ONLY AN EMPLOYEE?
WHAT IF I'M NOT A REALLY EXPERIENCED LEADER OR ENTREPRENEUR?
WHAT IF I AM A MALE?
CAN I STILL COME? (YES! Of course. If you feel called, please join us. Everything you will learn is universal and not meant for a specific gender)
No sweat, this event is still for you because what you will learn FIRST and FOREMOST has everything to do WITH YOU AND ONLY YOU. Business Growth comes second. When, or if you ever start your own business, you will still have these tools available to you to utilize.
Everything we do in life, love and business requires one thing; RELATIONSHIP.
DID YOU KNOW?? The #1 relationship that matters most is the one with YOURSELF?
Starting from this place is vitally necessary and ultimately empowering.
In fact,
We've asked hundreds of women how they feel about the relationship they have with themselves: they described how poorly they think of themselves, how overly critical they are of themselves and the harsh internal dialogue they have with themselves. Can you relate?
How can we possibly build anything outside of ourselves if we have a cracked inner foundation?
At Delicious Divas you are going to learn so much from the exquisite line up of speakers we have sharing their INSIGHTS, INSPIRATION & IMPACTFUL STRATEGIES.
You will learn the psychology behind the 4 Pillars Necessary in every area of your life so that you can thrive and truly FEEL ALIVE. YOU will understand the IMPORTANCE of RELATIONSHIP when it comes to yourself, your loved ones, your colleagues and most importantly, your MARKETING STRATEGY for your business.
What do Oprah, Simon Sinek and Dale Carnegie all have in common?
They understand that everything begins and ends with RELATIONSHIP.
We are diving deep into things that matter most (Money, Mindset, Marketing, Spirituality & Manifestation!) so you can hit the ground running and begin seeing tangible results IN ALL areas of your life.
If you desire to create this IMPACT, you must learn how to bridge the gap between personal & professional development & awaken your spiritual gifts & god given talents.
You were not put here to live a mediocre life. YOU are here to live a meaningful life that lives far beyond you.
At this 2 day event, we are going to help you:
ALIGN you to your MESSAGE, your MISSION & your MARKETING STRATEGY (we will have live hot-seat coaching to help you uncover your Life's Mission)
SHATTER your limiting beliefs and blocks so you can TRUST your INTUITION and begin witnessing your dreams become your reality and experience MORE CLARITY (we will help you create new anchors that will propel you forward and take your business to the next level)
CONNECT personal development with professional development so that when you apply new strategies and tools, you witness RESULTS (every single speaker will give you actionable take aways, that if you apply them, you will see the ROI)
Uncover the missing link you require to take your Life & Your Business to the NEXT LEVEL
CREATE your Marketing Strategy & Plan you need to implement in order to ATTRACT your IDEAL CLIENTS
If you believe that there is something BIGGER than yourself and you know you are meant for more, this event is for you. We are going to share unique, game-changing spiritual practices, processes and mindset hacks you need to create extraordinary levels of success, wealth and fulfillment.
Interested in Sponsoring Event or Having a Booth at event? (still few spots left)
Contact Melissa via email melissa@travelchicks.ca
This event is for you IF:
You run your own company, and you want your message to be heard by the masses & you want to grow your BIZ
You lead a team where you want to communicate your message more effectively & experience better relationships professionally & personally
You just yearn to have your voice heard inside the constructs of your own family, this event will help you get there.
SIMPLY PUT---you're a female leader who desires more!
THERE IS TONS OF FREE PARKING ONSITE. FOR HOTEL BOOKINGS, PLEASE CONTACT:
Crystal Kaufman crystal@travelchicks.ca or Jennifer Simpson jen@travelchicks.ca
Hotels near venue of event include: Best Western Plus City, Chateau Louis Hotel, Ramada. BUT PLEASE CONTACT one of the Travel Chicks to book directly with them.
KEYNOTE SPEAKERS INCLUDE: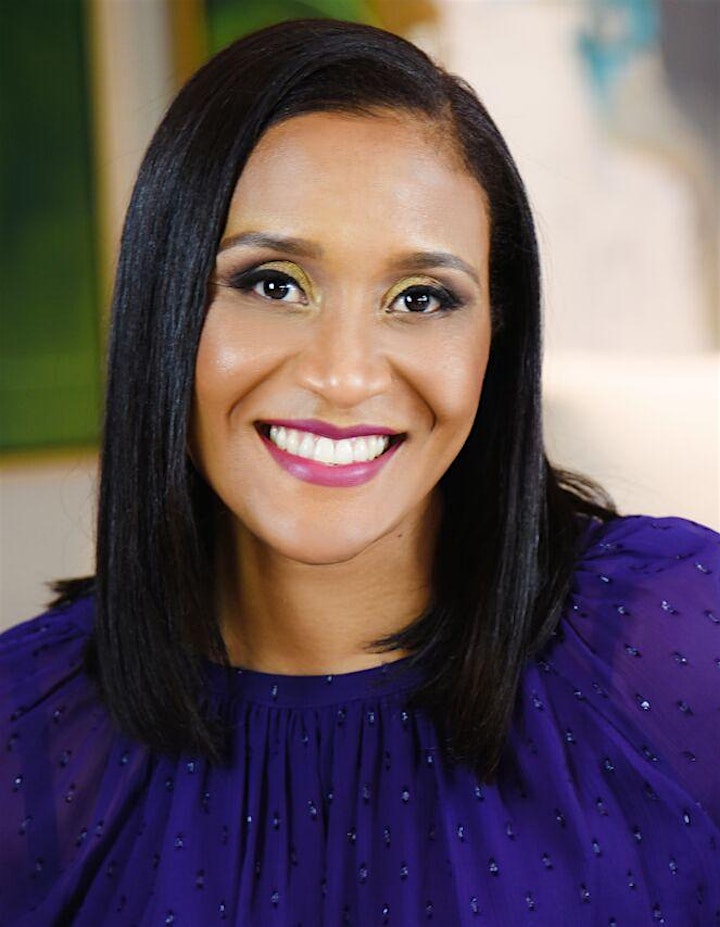 Tasha Powell Chen
www.scienceofgettingrichacademy.com
Topic for Delicious Divas: Healing Money Trauma - The Path to Money Freedom
Tasha Chen is an expert in taking businesses from struggling and on-the-verge-of-giving-up to opening their can of dreams of again, having fun, and making money!
Her wildly impactful manifestation and mindset trainings and coaching have helped entrepreneurs around the globe generate an additional $37.5 million in revenue in their businesses in the past 6 years.
She has a knack for seeing the big picture for others and also helps them see their own power. Her inspirational talks cover the magic of manifesting, mindset and developing personal superpowers, sales from the heart, and calling in abundance.
Presentation Topics
Ask & You Shall Receive: It's not Magic, It's Manifesting! (Time-tested methods to create more abundance in your business & life - based on the science of getting rich)
Become a MASTER Sales Manifestor (even for people that "hate" selling). (Experience a massive mindset shift that will drop you into selling from the heart. Effective sales manifesting techniques that will have you generating more revenue in your business today!)
The Unshackled Entrepreneur: What to do when the dream of financial entrepreneurship turns into a ball and chain nightmare. It doesn't have to be so hard! Learn how to re-open your can of dreams, bring the FUN and ease back into your work, and allow the abundance to flow freely.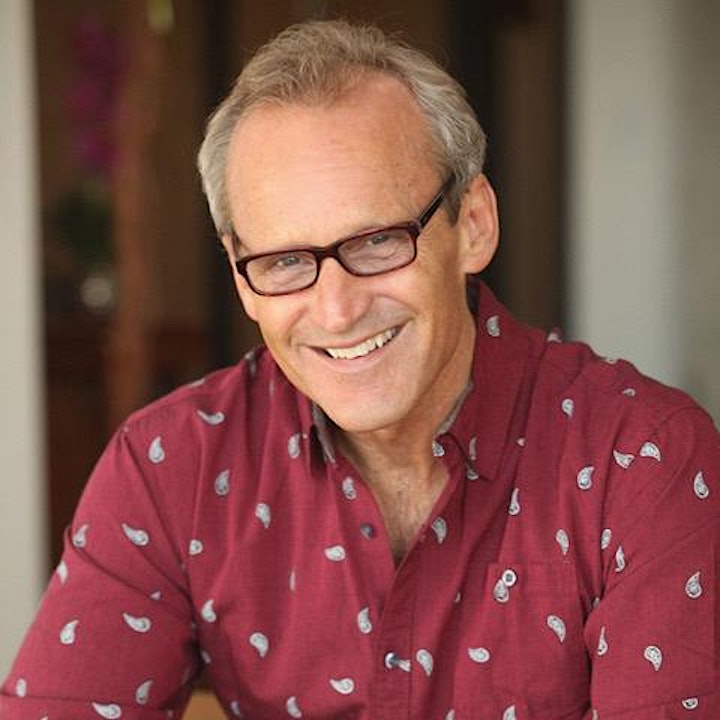 Bruce Cryer
Topic for Delicious Divas: Deep Dive into Heart Math & How it Affects All Areas
Bruce Cryer has had a diverse career spanning musical theater, biotech, personal development, health and well-being, and executive mentoring. He began as a singer/dancer/actor on Broadway, including two years in The Fantasticks, the world's longest running musical. Since the early 80s, Bruce has been teaching innovative approaches to optimal health, business success, personal balance, and human performance. Bruce has been adjunct professor at Stanford University since 1997 and was named CEO of HeartMath in 2000, having helped launch the HeartMath Institute with founder Doc Childre in 1991. Bruce's clients include Mayo Clinic, The World Bank, Kaiser, NASA, Unilever, Shell, Cisco, Cathay Pacific Airways and the NHS (UK).
Bruce is co-author of From Chaos to Coherence: The Power to Change Performance and the Harvard Business Review article "Pull the Plug on Stress". He has contributed to four books being released in 2020.
A two year health crisis convinced him to focus his energies on creativity. Bruce now enjoys robust health while singing, dancing and enjoying photography. His keynote performance, "What Makes Your Heart Sing", awakens the power of inspiration. He recently released Renaissance Human, an album of original songs co-created with the Brothers Koren and he performs regularly in New York.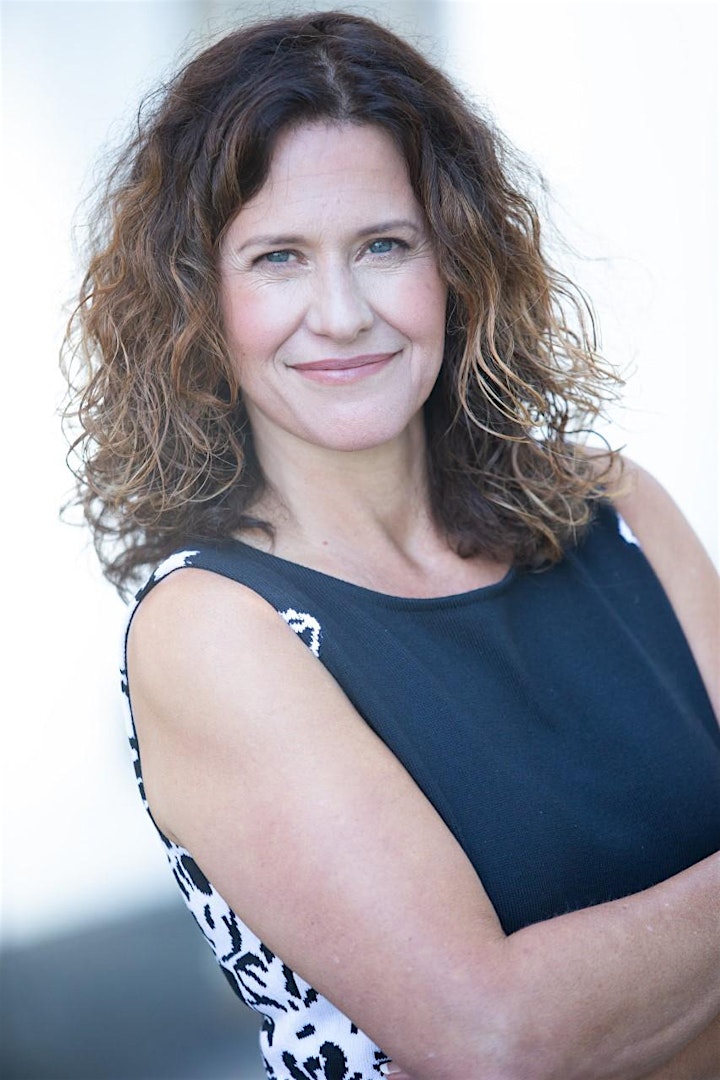 Karen McGregor
Topic for Delicious Divas: How to Triple Your Income Through Speaking
Karen McGregor is a bestselling author, international speaker, Tedx and Dragon's Den coach, trainer and the founder/ CEO of the Speaker Success Formula. Her company helps entrepreneurs create, structure and deliver compelling presentations to monetize their expertise and launch successful speaking businesses. As a 2018 TEDx speaker with over 1, 000, 000 views and an international speaker sharing the stage with Tony Robbins, John Gray, Deepak Chopra and others, Karen knows how to inspire and educate entrepreneurs to navigate through speaking business uncertainties to arrive at success. www.SpeakerSuccessFormula.com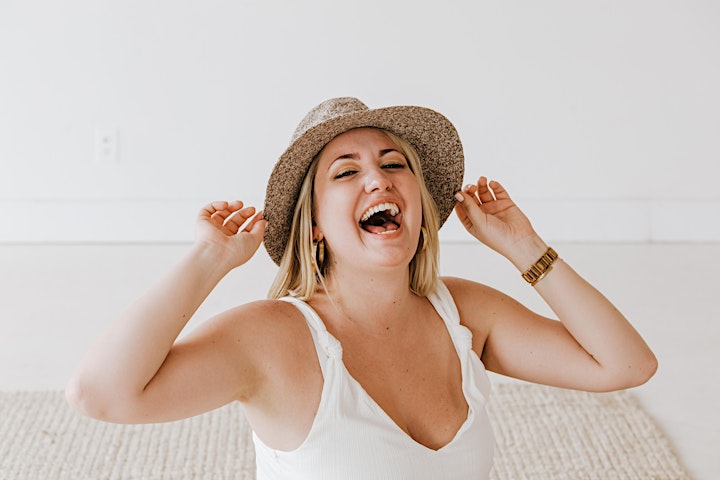 Alexandria Agresta
https://www.alexandriaagresta.com/
Alexandria Agresta believes in creating a world where people fully align what they do to make money, with what they do to experience meaning and fulfillment in their lives. She calls it the "sweet spot" between purpose and profit.
Her company is Purpose Pioneers, where she's on a mission to empower leaders and entrepreneurs to get back to what matters most in business-- Human Connection-- and to use their purpose and profit "sweet spot" to live a meaningful life AND do meaningful work. It's called the Purpose-First Movement.
She earned her title as a Purpose Pioneer simply by living by the mantra: things don't take time, they take courage. When you spend time with Alexandria, you may just begin to play in the field of infinite possibility, and make the impossible, possible.
TALK TITLE For Delicious Divas:
Human Connection: The Secret Sauce to Getting Clients in A Digital World
In a world of crowded news feeds and 3 second attention spans, we are fighting for each other's attention and it seems impossible to stand out as an entrepreneur. Really… in the hyperconnectivity, we've become disconnected now more than ever before.
In this talk, Alexandria shares the secret sauce that competition-proofs your business, captivates the attention of your entire market, and puts you center stage in your ideal clients' lives so they can FINALLY see you, hear you and be transformed by you.
GUEST SPEAKERS INCLUDE:
Jessica Derksen, Life Revitalization Specialist
Talk Title for Delicious Divas: Everything You Want in Life is Already Yours - So What's in the Way?
You are the star of the story of your life. You're also the director, the one who controls whether the plot goes around in circles repeating self-defeating patterns or whether it goes in deep to reset your default, reigniting your zest for life and catapulting you into a whole new chapter. If you want a different ending, start with a new beginning. I'm Jessica Derksen your life revitalization specialist. I am passionate about you living a life that you love! I work with my clients to get them from where they are to where they want to be. We all have the power to re-write our stories to achieve the ultimate dream ending.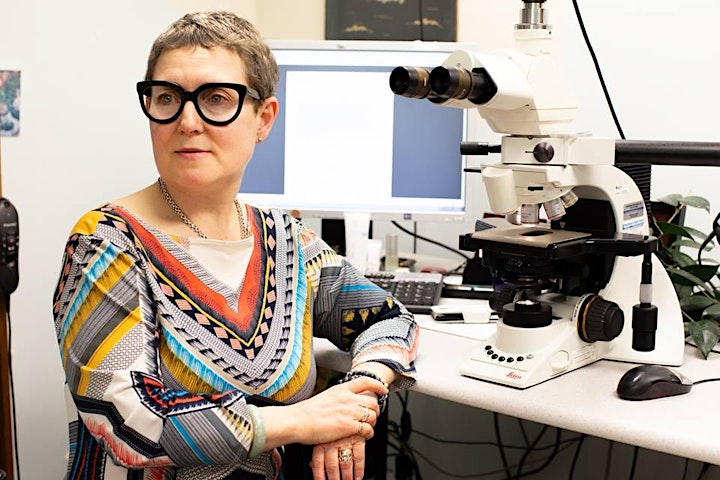 Dr. Sveta Silverman, MD
Talk Title for Delicious Divas: Why Cellular Integrity is the Foundation of our Health
Dr. Silverman, MD surgical pathologist by degree and teacher by calling. She is a conventional doctor with a passion for the education of disease prevention and health promotion. Dr. Silverman is a surgical pathologist with breast pathology expertise, associate clinical professor, and is a former pediatric surgeon from former USSR, and University of Alberta Medical School graduate. Dr. Silverman is an accomplished author and presenter on breast cancer, NRF2 activation, and mitochondria, and has presented at events such as the 8th World Mitochondrial Congress, Berlin, October 2017, 4th Global Insight Conference on Breast, Cancer, London, July 2019.
Dr. Sveta Silverman, MD is on a mission to educate and help millions of people to improve their health through teaching cellular integrity.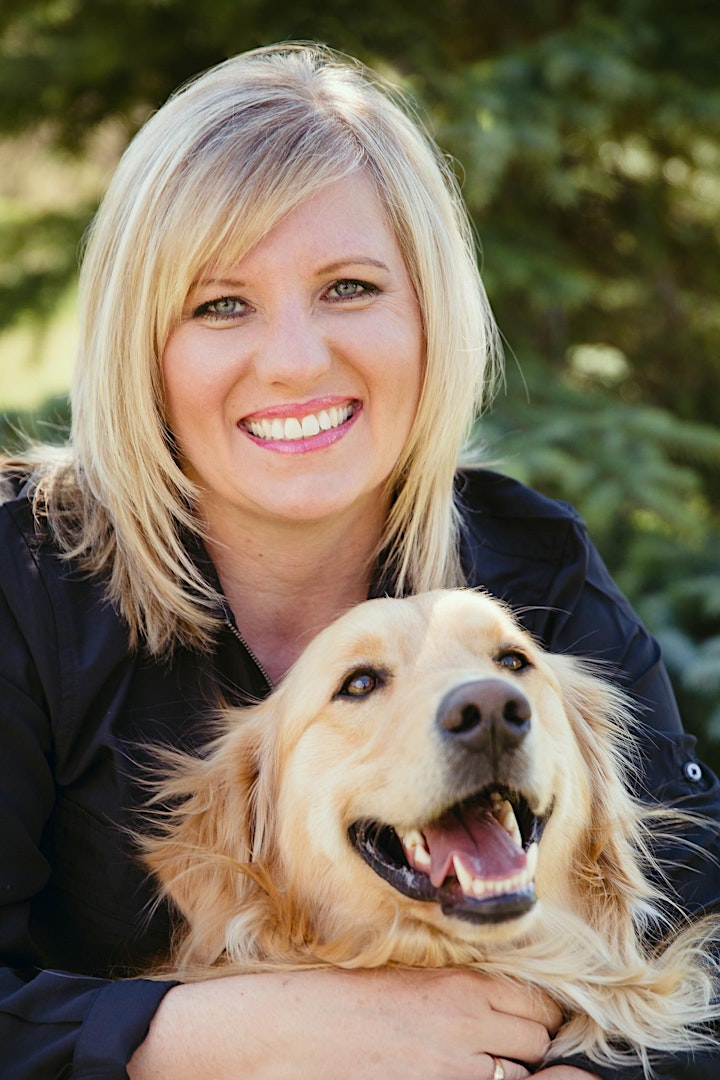 Patti-Lou Cumby
Talk Title for Delicious Divas: Warrior Mindset Unleash your COURAGE!!!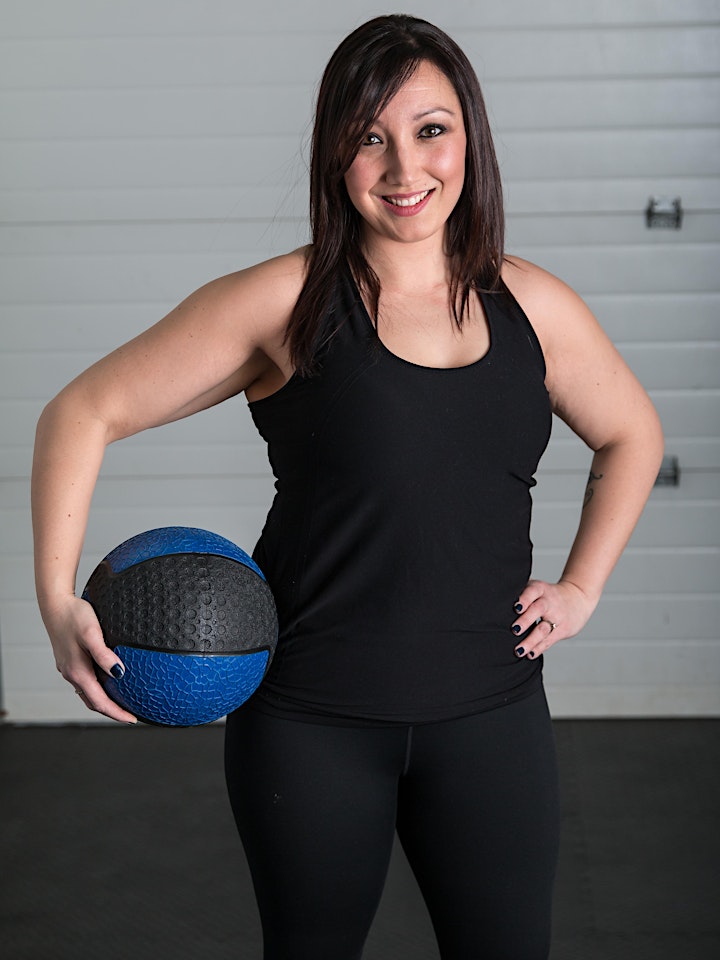 Wena McLelland, Warrior Wellness Empowerment Coach & Personal Trainer
Talk Title for Delicious Divas: Get UnStuck from Your Fitness Rut
I am a wife and mother of 3 beautiful children. Through my own unhealthy life style choices, my weight hit an all time high, and my mindset hit rock bottom, it was from this experience, I found my love for fitness. Over time I realized that fitness is only one piece of the puzzle, and understood how important mindset was to achieving and maintaining health. I am a Wellness Coach who combines personal training with mindset. I encourage my clients to think about their journey as a celebration of what their body can do and not a punishment for the things it cannot do. I do not believe in perfection, but rather self love and compassion, and forgiveness. These are things I practice in my personal journey as well as bring with me professionally.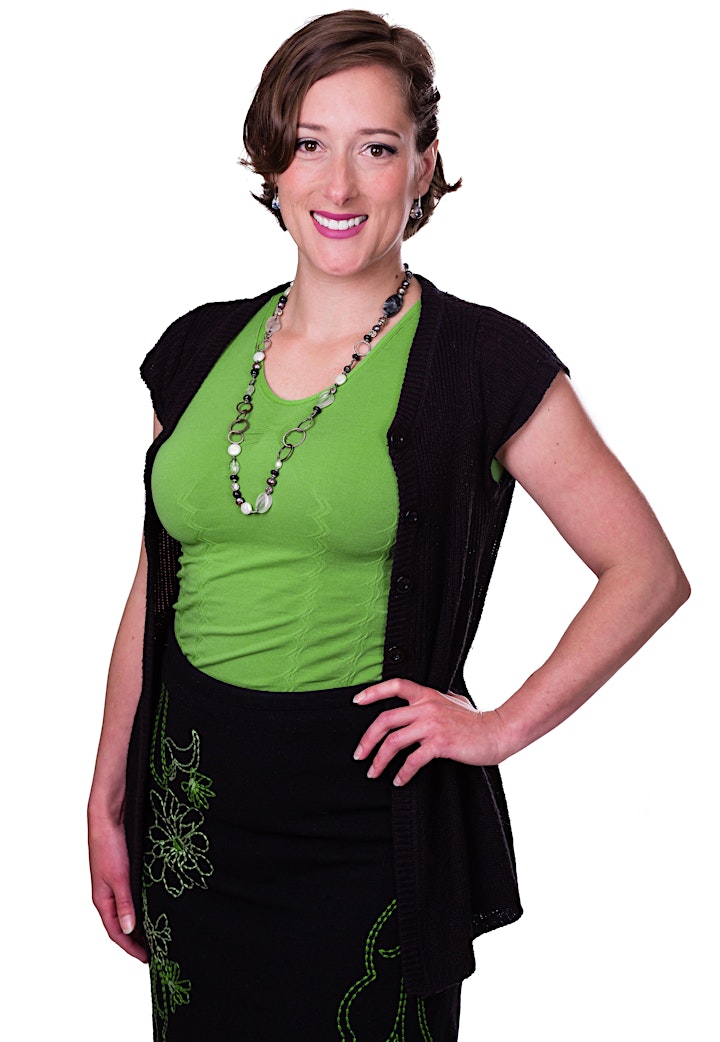 DeeAnne Riendeau, Founder of Your Holistic Earth
DeeAnne Riendeau is a thought leader with a focus on elevating how we think and live. She is the founder and president of Your Holistic Earth, the first holistic health care system in the world, which promotes healing through mind body and spirit by providing connections, tools and resources for a better life.
Experiencing a life of chronic illness, and near death experiences, DeeAnne rebounded with 20 years of health education and a diverse healthcare career including 5 health businesses.
She has spoken at Harvard University, appeared on Shaw TV, Global Television, and CTV and has been recognized as a visionary and business leader having been nominated for 18 awards such as Ernst and Young's Entrepreneur of the Year and RBC's Woman of Business. Along with being an entrepreneur, DeeAnne is a publisher, popular speaker, international bestselling author and radio host who uses her heart and her head to guide others to live their best life.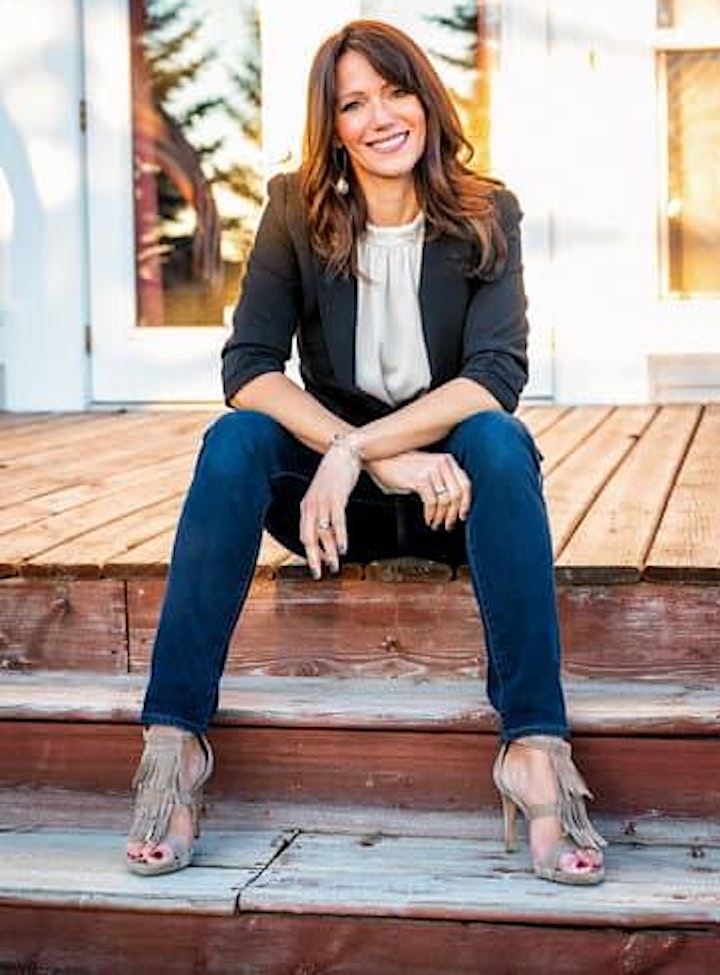 Kari Weber Young
Talk Title for Delicious Divas: Owning YOUR Interpersonal Manifestation Journey
As a former recruiter and coach for Miss USA Oregon, Kari Weber Young comes with Power, Grace and wisdom. As a former pageant winner she has been speaking since she was 16. Kari is passionate first as the super mama of her 4 children. Recently married to a Canadian and transplanting from Bend Oregon, Kari and Aaron Young are the owners of Umbrella 4 Life Events. An accomplished speaker and 2019 published author of Hear Me Roar, the movement of displaced children in foster/ adoptive care, Weber Young is a passionate humanitarian. Last year Kari spoke in Amsterdam and Madrid, adding International to her resume. Kari recently spoke with the Great Les Brown on tour in Oregon and California. Les trained Kari as a speaker to connect with her audience on the most compelling levels! In 2019 Kari was selected to be in the Speak and Grow Rich Circle of Influence sharing space with great mentors such as Jack Canfield and Gail Kingsbury. Kari will warmly Build a bridge between your audience and your stage today, as the lover of people she naturally is.