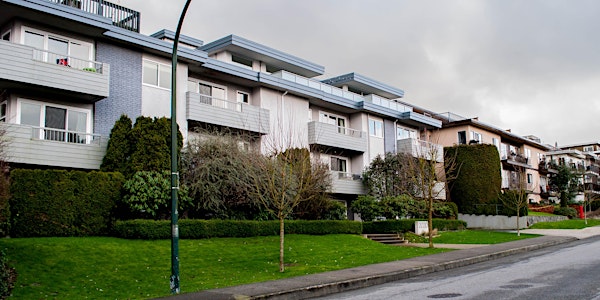 Delivering Rental Housing in Your Community
An Overview for Metro Vancouver's Mayoral and Council Candidates
When and where
Location
Pinnacle Hotel Harbourfront 1133 West Hastings Street Salon F Vancouver, BC V6E 3T3 Canada
About this event
PLEASE NOTE EVENT DATE CHANGED TO TUESDAY, SEPTEMBER 20th, 4PM- 6PM
Are you running for local office this October? Then you need to understand how to get purpose-built rental housing built in your community.
LandlordBC and BC Housing are collaborating to deliver an informative and interactive educational event for Metro Vancouver mayoral and council candidates like you. This event will help you understand the opportunities and challenges to building secured, purpose-built rental housing* in our communities. It will be a deep dive into the entire process, from the early stages of land acquisition, through project design and right to the day shovels are in the ground. Emphasis will be on the financial considerations and the critical role municipalities and their political leaders play in the process.
What you will learn: Invaluable knowledge to inform your campaign and ensure you can speak with authority on the subject of rental housing when canvassing your constituents and debating your competitors.
Speakers:
David Hutniak - Chief Executive Officer, LandlordBC
Byron Chard –Principal & Chief Financial Officer, Chard Development Ltd.
Raymond Kwong – Provincial Director, HousingHUB, BC Housing
Registration for this event is FREE but seating is limited. Complimentary light refreshments will be provided.
*Definition: Purpose-Built Rental Housing is designed and built expressly as long-term rental accommodation. It is different from other types of rentals, such as condominiums or secondary suites, which may be available in the rental pool one year and not the next.
IMPORTANT
This event is only open to declared mayoral or council candidates. While we appreciate that you may wish to bring members of your election team with you, we won't be able to accommodate such requests initially. We will consider opening the registration to team members as we get closer to the event. We therefore ask that if you would like to bring a team member, please email erinb@landlordbc.ca and we will notify you if a spot becomes available.
Because space is limited and the subject matter so important, we respectfully request that your registration represent your firm commitment to attend. If your plans change, please advise us so that we may give your spot to another interested candidate. Thank you for your consideration.