Deloitte's TMT Predictions 2017: The Future in Technology, Media & Telecomm...
Description


Wednesday, May 24, 2017
NEW Location :
London Music Hall, 185 Queens Ave, London, ON N6A 6E2, Canada Parking: Queens Street Entrance
TMT Predictions 2017
Anticipate the future. Strategize and adapt. Thrive. Deloitte's Technology, Media and Telecommunications Predictions are back!
Learn which disruptions will be game-changers within the next 12 months.
Registration guarantees your opportunity to access:
Duncan Stewart's keynote address

Industry-specific insights on coming trends

Networking with peers

Detailed research from more than 8,000 Deloitte practitioners
Why Attend Deloitte's TMT Predictions?
Whether you are self-employed or working for an organization, your work consistently interacts with technology, media, and telecommunications. The technology environment is crucial to your company. From mobile to retail, Deloitte's TMT Predictions prepare you well with the influential trends for the next 12 months. The essences of hundreds of conversations with industry leaders and tens of thousands of consumer interviews across the globe are presented to you in the meeting of TMT Predictions.
Who should attend Deloitte's TMT Predictions?
Are you working in technology, media and/or telecommunication related areas? Does your work interact with these technology and media all the time? Do you have an interest in the core trends of these popular industries? A wide range of topics is covered in the Deloitte's TMT Prediction meeting. Learn the game-changing disruptions that will be affecting your industry in the coming year!
Agenda
4:30 pm Networking
5:00 pm -6:30 pm Speaker: Duncan Stewart (short Q & A)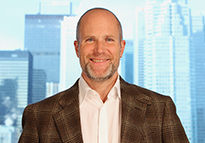 Duncan Stewart
Duncan Stewart is the Director of Technology, Media, and Telecommunications Research for Deloitte Canada. He is a globally recognized speaker and expert on the forecasting of consumer and enterprise technology, and media and telecommunications trends. Working worldwide and across all industries, Duncan advises clients on the impact of new and existing technology, and demographic and regulatory changes to their business strategies.
Partners: Special thanks to London Economic Development Corporation
Hosted by:
Chris Dowding, Partner, Deloitte
Larry MacKinnon, Director, Business Development, LEDC
Related links:
For more information please visit the Deloitte Technology, Media and Telecommunications homepage.
Or call Holly Doty at 519-204-2499 or at holly@connectdot.ca