Description
DDP (Demand Driven Planner) 2 Day Class - Official Class from the Demand Driven Institute
Hosted by APICS Tronto -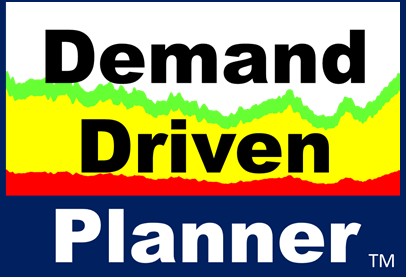 Details:
>Class will be cancelled if min enrollment not met
>Two day class(14 contact hours) Class limited to 16
>830 am to 500 pm
>Students have the option to take the DDI DDPP certification. Extra cost for each. Contact the instructor for any questions as there has been some changes. Further info here
>Roberta McPhail will be the instructor (certified DDP trainer)
>Lunch coffee and refreshments included
>Class qualfies for 16 APICS certification maint points(note: thou not an apics class it does qualify for continuing education points)
----------------------------------------------------------------------------------
About:
DDMRP is a formal planning and execution method designed to correct the inadequacies and inappropriate rules of conventional Material Requirements Planning (MRP) given today's more volatile, complex and service oriented supply and manufacturing scenarios. The method was first fully articulated in the latest edition of Orlicky's Material Requirements Planning (McGraw-Hill, 2011) co-authored by Carol Ptak and Chad Smith. Chad Smith serves as the DDPP Program Director.
--------------------------------------------------------------------------------------------------
Check out this introductory Video
---------------------------------------------------------------------------------------------------
DDP course preparation
------------------------------------------------------------------------------------------------------
Course Outline

DDP Program Content
Module 1: MRP in the Modern World – the materials challenge in the 21st Century
Key questions for planning and flexibility
Dealing with Variability
Materials or Capacity - Where to Focus First
Continued Relevancy of MRP formal planning
The Challenge of MRP in Today's Environment
MRP and Pull-Based Methods (e.g. Lean, DBR)
The Stagnation of MRP
The MRP Conflict
Module 2: Demand Driven Material Requirements Planning Introduction
What does "Demand Driven" mean?
Blending Independence and Dependence
Part Types in DDMRP
Planning and Execution
The Five Primary Components of Demand Driven MRP
DDMRP Comparison to Past Practices
Module 3: Strategic Inventory Positioning
The Positioning Factors
ASR Lead Time
ASR Lead Time and Matrix BOMs
Module 4: Distribution Network Positioning
Distribution network factors
Cumulative variability
Demand driven versus push and promote
Network Configurations and Options
Module 5: Buffer Profile and Level Determination
Inventory – Asset or Liability
Buffer Profiles
Buffer Zones
Calculating Buffer Levels
Continuous Improvement and Buffers
Buffer Level Summary
Module 6: Dynamic Buffers
Recalculated Adjustments
Planned Adjustments
Manual Adjustments
Module 7: Demand Driven Planning – Stocked Parts
Part Planning Designations
The DDMRP Planning Process
Supply Order Generation for Stocked Items
DDDRP Supply Order Generation Considerations
Supply Generation for Non-Stocked Items
Decoupled Explosion
Module 8: Highly Visible and Collaborative Execution
Challenging Priority by Due Date
Buffer Status Alerts
Synchronization Alerts
Execution Collaboration
Module 9: DDMRP and Master Scheduling
DDMRP Impacts to a Master Production Schedule
DDMRP and Capacity Scheduling Implications
DDMRP and Sales and Operations Planning
DDMRP impacts to ERP
Module 10: DDMRP Performance Reporting and Analytics
DDMRP Performance Reporting
Analytics