DÉMARREZ SUR LES MÉDIAS SOCIAUX | GET STARTED ON SOCIAL MEDIA
About this event
Animés par Taïna Jecrois & Patrick Durosier (En ligne via Zoom)
Du 22 au 26 février 2021
www.vzionmedia.com/atelier
Vous apprendrez tout ce que vous devez savoir pour maîtriser votre stratégie marketing et développer votre présence sur Instagram.
Hosted by Taïna Jecrois & Patrick Durosier (Online Via Zoom)
From 22nd to 26th of February, 2021
www.vzionmedia.com/en/workshop
You'll learn everything you need to know to master your marketing strategy and grow your business on Instagram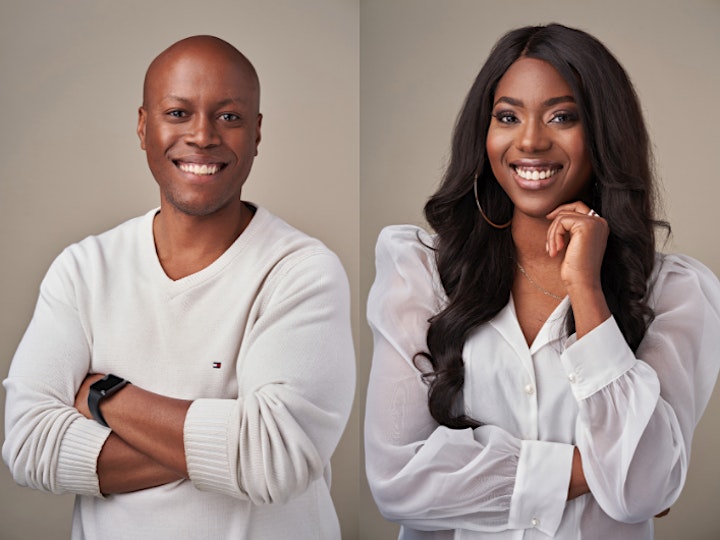 Vous avez une entreprise (ou une idée) et vous êtes presque prêt à publier votre premier message sur les médias sociaux! Sauf qu'il y a un problème…
Vous ne savez pas exactement ce que devrait être votre premier message et vous commencez à vous sentir dépassée par toute cette histoire de médias sociaux.
Nous sommes passés par là. Présenter votre entreprise sur les médias sociaux peut sembler compliqué, mais nous sommes là pour vous expliquer tout ce que vous devez savoir. De votre premier message à vos premières ventes, cet atelier survole tout!
Mais d'abord… avant de présenter votre entreprise, vous voudrez vous assurer que vous avez la bonne stratégie.
La première étape vers une stratégie marketing réussie sur les réseaux sociaux est de définir à quoi ressemble le succès sur la plateforme. L'établissement d'objectifs clairs et mesurables éclairera votre approche et vous permettra de demeurer sur la bonne voie.
Pour commencer, considérez quels sont vos principaux objectifs marketing en tant qu'entreprise et comment les médias sociaux pourraient vous aider à atteindre ces objectifs.
Vos objectifs seront propres à votre entreprise, mais voici quelques thèmes populaires pour vous aider à démarrer:
Accroître la notoriété de la marque et trouver de nouveaux clients potentiels
Vendre plus de produits ou de services
Bâtir une communauté fidèle
Positionnez votre marque comme un expert
Offrir une excellente expérience client
Renforcez l'esthétique de votre marque en ligne
Créer un réseau d'ambassadeurs
Ces objectifs vous aideront à élaborer votre contenu et votre stratégie et constitueront finalement votre plan pour les médias sociaux.
Préparez-vous et inscrivez-vous maintenant
You have a business (or an idea), and you're almost ready to make your first social media post! Except there's one problem…
You aren't quite sure what your first post should be and you're starting to feel overwhelmed with this whole social media thing.
We've been there. Introducing your business on social media might feel complicated, but we're here to break down everything you need to know. From your first post to making sales on social media, this workshop covers it all!
But first…before introducing your business, you will want to make sure you have the right strategy.
The first step towards any successful social media marketing strategy is to define what success looks like on the platform for you. Setting clear, measurable goals will inform your approach and keep you on the right track.
To start off, consider what your main marketing goals are as a business, and how Instagram could help you to achieve those goals.
Your goals will be unique to your business, but here are a few popular themes to help you get started:
Increase brand awareness and reach new potential customers
Sell more goods or services
Build a strong and loyal community
Position your brand as an industry expert
Provide a great customer experience
Strengthen your brand aesthetic online
Create a network of brand ambassadors
These goals will help guide your content and design strategy going forward, and will ultimately be your roadmap for success on Instagram.
Get ready and enroll now