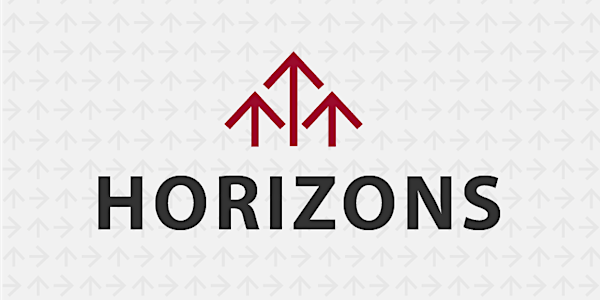 Démarrez votre carrière | Career Kickstart | Horizons - Hiver/Winter 2023
Programme de développement professionnel | Horizons | Professional Development Program Démarrez votre carrière | Career Kickstart
By Coin carrière - Career Corner
About this event
(English text follows French)
Horizons est un Programme de développement professionnel qui s'adresse aux étudiant.es du premier cycles. À travers des ateliers diversifiés et gratuits, les étudiant.es auront l'occasion d'approfondir leurs connaissances et/ou acquérir de nouvelles compétences qui les aideront à fixer des objectifs de carrière clairs et réaliables et à faire de leur parcours académique et professionnel un vrai succés.
Démarrez votre carrière
Ce module d'initiation est un véritable tremplin pour les étudiants de 1re et 2ème année. Vous êtes au tout début de votre parcours universitaire, profitez-en et apprenez davantage sur les services mis à votre disposition par le Coin Carrière. L'atelier de ce module vous fera découvrir de nouveaux horizons, vous présentera les ressources disponibles et vous guidera dans votre cheminement académique et professionnel.  
-----------------------------------------------------
Horizons is a Professional Development Program for undergraduate students. Through diverse and free workshops, students will have the opportunity to deepen their knowledge and/or acquire new skills that will help them set clear and achievable career goals and make their academic and professional journey a successful one.
Career Kickstart
This introductory workshop is a kick-starter for 1st and 2nd year students. As you begin your journey, make the best of it by learning more about the services offered by the Career Corner. This workshop is here to help you look beyond your classroom, to introduce you to all available resources, and to guide and support you along your academic and professional path.
Admissibilité:
Vous devez être un étudiant de de premier cycle inscrit à l'Université d'Ottawa.
Eligibility:
You must be an undergraduate student enrolled at the University of Ottawa.
Calendrier des ateliers en français (English course schedule follows)
Hiver 2023
Atelier : Démarrez votre carrière
Mercredi le 8 février 2023 de 13h00 à 14h30
-----------------------------------------------------
Course schedule in English
Winter 2023
Workshop : Career Kickstart
Wednesday, February 8, 2023 from 10:00 to 11:30 a.m.
***Date limite  pour l'inscription: le 7 février 2023
N'hésitez pas à nous contacter si vous avez des questions ou suggestions à faire au sujet des activités à venir horizons@uOttawa.ca.
***Deadline to register: February 7, 2023
Please do not hesitate to contact us if you have any questions or suggestions regarding upcoming activities at horizons@uOttawa.ca.