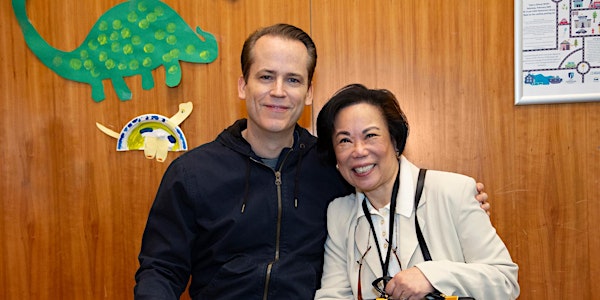 Dementia-Friendly Canada: Reflections and next steps
Dementia-Friendly Canada: Reflections and next steps
Date and time
Wednesday, March 8 · 9 - 10am PST
About this event
Presenters:
Sana Aziz, Provincial Coordinator, Dementia-Friendly Communities, Alzheimer Society of B.C.
Heather Cowie, National Project Manager, Dementia-Friendly Canada
Beth House, Lead, Dementia Friendly Communities, Alzheimer Society of Nova Scotia
Stuart MacDonald, PhD, Professor, Department of Psychology, University of Victoria
Nicole McDonald, DFC Program Manager, Alzheimer Society of Manitoba
Susan Oster, Coordinator, Public Education Coordinator, Alzheimer Society Southwest Partners
Maggie Scanlon, Program Manager, Provincial Programs and Partnerships, Alzheimer Society Ontario
Erica Zarazun, Public Awareness Coordinator, Alzheimer Society of Saskatchewan
Summary:
The Dementia-Friendly Canada project is a partnership between Alzheimer Societies across the country. The project is intended to grow dementia-friendly communities by creating a truly nation-wide impact. During this presentation the Dementia-Friendly Canada working group will talk about project highlights, the resources designed to support your dementia-friendly journey, the project's evaluation findings, and discuss next steps for the project. To learn more visit: alzheimer.ca/dementiafriendlycanada
This project has been generously funded by the Government of Canada, administered by the Public Health Agency of Canada. The views expressed in this presentation do not necessarily represent the views of the Public Health Agency of Canada
This event takes place at 12:00 PM EST. To check your time zone, please click here.
Question? Email: support@brainxchange.ca
Please note:
 By registering for / participating in this event, you will be added to the brainXchange newsletter list, where you will be emailed bi-monthly newsletters and information on upcoming events. You may unsubscribe at any time.  
This event will be recorded.  By choosing to participate in the event, you consent to the recording.  
About the organizer
The brainXchange is a network of people dedicated to improving quality of life and supports for persons with or at risk of having brain-health needs related to dementia, mental health and neurological conditions related to aging or have experienced brain health changes earlier in life that are now more complex with aging.