DemoCampHamilton10
When and where
Location
Mohawk College - The Arnie Student Pub 135 Fennell Avenue West Hamilton, Ontario L9C 1E9 Canada
Description
DemoCampHamilton10 Details
---
When:
Monday January 28th, 2013 from 6:30pm to 9:00pm
Where:
Mohawk College - The Arnie Student Pub
What:
DemoCamp
is an event format that involves a keynote speaker, about 5 software demos which each consist of 5 minutes of actually demoing the software and 5 minutes of Q&A, followed by general socializing with the good company in attendance.

Keynote Speaker
---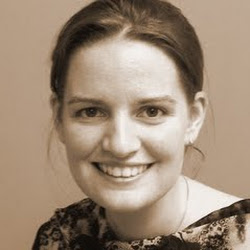 Janna Cameron

Usability / Accessibility Specialist
Desire2Learn
Janna (@JannaCameron) helps companies innovate through developing an empathic understanding of unarticulated customer needs, expectations and frustrations.
Janna is a serial "intrapreneur". She pioneered user research practices at both Research In Motion, maker of BlackBerry, and Desire2Learn, a global leader in learning solutions. Her work spans a variety of products and platforms; including mobile software and hardware, web and traditional desktop applications. She brings a sense of humor and optimism to her work, encouraging others to join her to make products friendlier for all users.
Janna was first introduced to usability and user research at the University of Waterloo, where she studied Systems Design Engineering, with a focus on Human-Computer Interaction.
She is the proud and sometimes tired mom of 2 young girls, ages 1 and 4.
Sponsors
---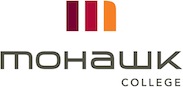 Demos
---
Demo 1
OverAir Proximity Technologies Ltd.
OverAir specializes in Near Field Communication (NFC). Our online store offers a wide variety of high-grade NFC tags to choose from, print on, and even encode actions. Our marketing and enterprise solutions include an innovative portal to dynamically update NFCs, access analytics, and create microsites.
Demo 2
Green Pixel will demo a top-down 2D pixel-art adventure game where you break things to gather resources for building better items and gadgets. It will have a few dungeons similar to SNES-era Zelda and will be released for iPad, PC, Mac and Linux. This game will be the first to use our cross-platform engine which is in early development.
Demo 3
Democravise is a new web app based on the premise that people make better decisions when they ask better questions. We help decision makers crowdsource better questions. We are eating the dog food and asking you to help us source the critical questions we need to ask before making our decision to open source our code.
Demo 4
Andrew Blackbourn will be presenting Tilt The Ball a cross-platform HTML5 puzzle game that is currently being developed for the mobile market, as well as some other examples of his hobbyist game creations.
Demo 5
Hamilton Hotline, a weekend project by Andrew Gerrior (@andrewCHML) and Alex Pineda (@alexpineda77). Call the hotline ( 905-581-0686 ) and record your rant, or feel free to listen in to other callers musings and cursings. Inspired by grandmapartyhotline.com and Speakers Corner. #tellHAMONTeverything ;) Hamilton Hotline is powered by Twilio and Google App Engine.
Demo 6
Matt Grande (@mattgrande) will demo HamOntFire. HamOntFire pulls data from the Hamilton Fire Service's Twitter account, @HFS_Incidents. Matt thought it was great that HFS was providing this information, but he wanted to have a better idea where things were happening.
E-mail democamp@softwarehamilton.com if you are interested in demo-ing at a future DemoCampHamilton.