Description
DemoCamp is an event for the regional technology and startup community to come together and share what they've built, give each other feedback, and connect with one another. The event involves a keynote talk + Q&A followed by a series of 5 minute live tech demos + 5 minutes of audience Q&A.
Everyone interested in locally built technology is welcome to attend. Entrepreneurs, makers, developer, students, non-technical and technical, funders, marketers, salespeople, lawyers, accountants - anyone who is interested in regionally built tech and startups!
Keynote Speaker
---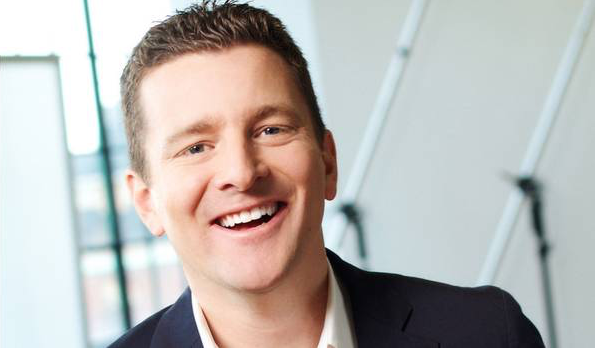 Kirk Simpson
Co-founder and CEO of Wave
Kirk (@tksimpson) launched Wave in November 2010 with co-founder James Lochrie, and as CEO has since led the company to becoming one of Canada's most significant startups, with recognition from Deloitte, CIX, TechCrunch, Techvibes and many more. Under Kirk's leadership, Wave has reached more than 1.3 million registered users, raised over $35 million in venture funding from top VCs in Silicon Valley, Boston and Toronto, and grown to a company of 70 team members. As a previous entrepreneur, Kirk had experienced the pain of back-office tasks like accounting, which he set to solving by creating Wave. Kirk's earlier ventures, both in online technologies, include a pre-YouTube streaming video service for high-end adventure events around the world, and an online community for outdoor adventure enthusiasts, which he sold to an outdoors magazine in 2010.
Demos
---
Demo 1
Trebble is web and mobile platform for sharing and listening to music. The platform allows users to listen to music by tuning in to trebbles. Trebbles are similar to playlists: trebble owners can add any song from a 30-million songs catalog to their trebble and optionally give it a "grading". Songs added to a trebble will play according to their given grade, their popularity and trendiness, and will match each individual listeners. The platform gives the power to Djs, music bloggers, artists and any music lovers to have a single destination where people around the world can tune in on tap and listen to music recommended by them at any time.
Demo 2
We will be demo'ing our web app for buying and selling home-cooked meals. The one liner is "Greenplate.co is an online marketplace of home-cooked meals".
Demo 3

Project-1 offers data-driven solutions that help athletes, coaches and teams gain better insights into the game. Project-1 will demo Advanced Digital Performance Solution (ADPS), a fully automated, wearable system that isn't intrusive to the equipment, game or athlete. Our high speed technology (ADPS) enables a rapid frame-rate that captures more data per second to capture fine movements and improve training assessment. Our software package also provides clients with the most commonly used tables, graphs and alerts to ensure performance tracking in a team environment is done in an easily digestible format.
Demo 4
MacQuest is an APP developed by the Wireless System Research Group (WiSeR) from the Department of Computing and Software, McMaster University. It provides on-campus navigation and other campus-related services to visitors to McMaster University, McMaster students, staff and faculty.
Demo 5
TCGsms - a text message based service that has been running for just over 8 months. Users text us the name of trading cards from games such as Magic: The Gathering, Yugi-Oh, Hearthstone, or Pokemon, and receive a SMS reply with the prices.
... more demos to be announced next week!
Are you interested in demo-ing? Fill out the application form to demo at this or a future DemoCamp event!