Description
DemoCampHamilton5 Details
---
When:
Thursday February 9th, 2012 from 6:30pm to 9:00pm
Where:
Mohawk College - The Arnie Student Pub
What:
DemoCamp
is an event format that involves a keynote speaker, about 5 software demos which each consist of 5 minutes of actually demoing the software and 5 minutes of Q&A, followed by general socializing with the good company in attendance.

Keynote Speaker
---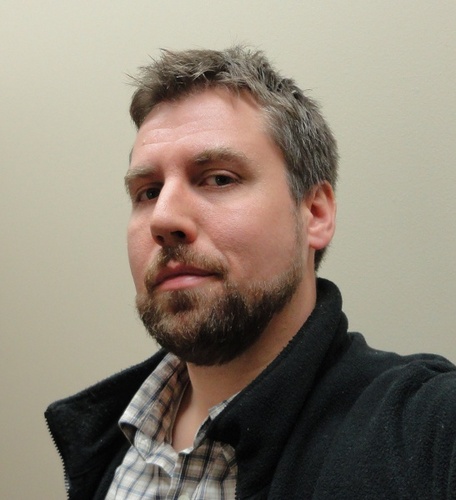 Services-First: A Better Way to Build a Web Application
Ryan McGreal will discuss design principles behind web service APIs and the possible value that can be unlocked when designing your web application in terms of web service APIs.
Ryan McGreal lives in Hamilton with his family and works as a programmer, writer, consultant and troublemaker. He is the editor of [Raise the Hammer] (http://raisethehammer.org), a local civic affairs website, and one of the founders of [Hamilton Light Rail](http://hamiltonlightrail.com), a citizen group dedicated to bringing light rail transit to Hamilton. He maintains a [personal website](http://quandyfactory.com/) and has been known to post passing thoughts on [twitter](http://twitter.com/RyanMcGreal).
Sponsors
---
Demos
---
Demo 1
Fluidmedia
will demo a seamless publishing system for communities of parents to share visual stories with friends and family
Demo 2
Nik Garkusha (@Nik_G) will demo Data Public: a new Drupal 7 distribution for government bundled with a number of custom modules for an all-in-one solution for Open Gov web initiatives & publishing Open Data. Packaged with a cloud-based installer, an open data catalogue & several apps, it cuts costs & time to launch Open Gov initiatives from months to hours.
Demo 3
Mike Trpcic (@mtrpcic) will demo PathJS, a lightweight, client-side routing library for browsers that allows you to create 'single page' applications. It supports all major and modern browsers, and uses the latest web technologies.
Demo 4
Orbital (@GetOrbital) will demo a prototype of the smart home iOS app, Synapse.
Demo 5
A demo from the Mohawk College's iDeaWORKS program that focuses on applied research, industrial-academic connections and student entrepreneurism.
Demo 6
Avaya web.alive (TM) is an immersive Web collaboration tool that provides your organization with innovative new ways to meet, sell and learn. Radically different from other collaboration solutions, web.alive connects participants from around the globe in collaboration sessions featuring 3D visuals and spatial audio. Multiple, free-flowing discussions can take place simultaneously, and participants can have access to and take full advantage of all materials related to the session.
E-mail democamp@softwarehamilton.com if you are interested in demo-ing at the next event.