Description
GRI MEMBER EVENT


Climate change is being recognized as an critical issue for financial institutions due to its impact across all economic sectors.
Momentum behind understanding and managing climate related risks and opportunities is unprecedented and growing each quarter. Investors, banks and insurers are now facing the challenge of defining the relevance of a multi-faceted, broad, complex scientific data. Further still, organizations are being pushed to integrate climate issues into decision-making and ultimately forming an action plan to address risk, reporting, opportunity and strategy to this matter.
What to expect:
Building on the success of our February 2018 workshop, part two of "Demystifying Climate Change for Financial Institutions" will relate the latest trends and thinking on climate change to practical steps for financial organizations through:
Summarizing recent climate-related advancements and place them in a business context., including recent IPCC report and increased understanding of the urgency of action and impacts on the sector
A deeper dive into climate-related risk and opportunities (TCFD) and investor-driven trends and expectations, including both physical and transition risk for various sectors, translating this into overarching impacts for financial institutions.
Case studies will be used to highlight approaches.
Participants will leave the workshop with up-to-date knowledge on the latest global development and insights on how to contribute to effective management of climate change risks and opportunities for their organization.
A light breakfast will be served from 7:30 a.m. to 8:00 a.m.
---

Speakers: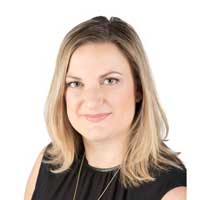 Laura Zizzo, Founder and CEO, Zizzo Strategy
Laura Zizzo is a lawyer and strategic advisor with over a decade of experience leading organizations towards a low-carbon and climate-adapted future through the application of law and policy.
Laura started her legal career with a prominent Bay Street law firm before founding the first law firm in Canada focused on climate change in 2009. In 2015 she founded a strategic consultancy to advise clients on identification, management and disclosure of climate risks and opportunities.
She is a frequent writer and speaker on the move to the lowcarbon economy and has become a leading voice on the legal imperative to adapt to climate change. Laura has contributed to numerous research and policy papers on legal liability related to climate change adaptation, the use of existing legal mechanisms to address climate change, and the role of markets and flexibility mechanisms in driving emissions reductions.
Laura has worked in the strategic research division of the Ontario Ministry of Finance and as co-editor-in-chief of the Journal of International Law and International Relations. She is co-founder of the Climate Change Lawyers Network, a member of the International Union for the Conservation of Nature (IUCN) committee on Environmental Law, a member of the University of Toronto's Environmental Finance Advisory Committee, sits on the board of the Clean Air Partnership. She has a degree in Environmental Studies from the University of Waterloo and a law degree from the University of Toronto. Laura is called to the Bar of Ontario.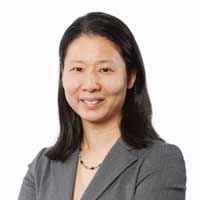 Joy Williams, Senior Advisor, Zizzo Strategy
Joy Williams brings a multi-disciplinary approach to climate change and other environmental, social and governance issues. She made the move from traditional engineering to environmental and climate change issues over 15 years ago and has since worked in government, policy, management and strategic consulting and the financial industry. Joy's approach to the complexity of these topics is to focus on what is relevant to her client's strategy and provide pragmatic advice to support their growth.
Joy started her career as a traditional mechanical engineer working on aircraft landing gear and went back to school to do a Master's of Applied Science with a collaborative in Environmental Engineering. Her years at ICF Consulting allowed her to work on a broad range of strategic and management projects on topics of climate change and energy for clients as diverse as forestry companies to power generation associations.
To deepen her experience in climate change, she moved to the UK where she was a technical lead on greenhouse gas emission projects for the UNFCCC carbon markets. She gained on the ground experience in preparing, educating and registering projects in developing countries for a venture cap firm.
Complementary her prior experience, Joy returned to Ontario to work for the Ontario Ministry of the Environment in a large modernization project involving the Ontario Environmental Protection Act and Water Resources Act. Additionally led the change management project designing major process changes throughout the approvals branch.
Most recently, Joy applied all her previous experience establishing the responsible investing framework and acting as the in-house climate change subject matter expert at Ontario Teachers' Pension Plan.
Working across asset classes including private equity, infrastructure, real estate, credit and public equities, she helped to integrate environmental, social and governance practices in investment teams. A large part of her role focussed on educating the organisation on climate change and helping to develop a corporate response.
Joy is a Professional Engineer of Ontario and a Chartered Alternative Investment Analyst.