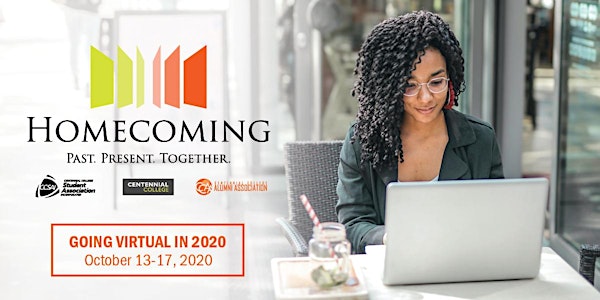 Demystifying Life Insurance and 3 Reasons You Should Have a Will
Do you have a safety net for you and your loved ones in case something happens to you? Will you have enough saved for your retiremement?
About this event
Covid-19 has raised different stressors for each of us. Weather it's getting our kids back in school, transitioning to working from home, or keeping those closest to us safe and healthy, the pandemic has made an impact.
Join us for a complimentary presentation by a financial planner to learn the basics and what you can do now. You are guaranteed to learn useful knowledge that can help you take action today to protect your family for years to come. You will also learn tax strategies useful when retirement planning, and how charitable giving can lower your taxes while supporting causes that mean the most to you.
Speaker Bio:
Deborah Williams, MBA, CFP®
Certified Financial Planner at DFSIN and Professor, Financial Services at The Business School, Centennial College
Deborah has always had a passion for capital markets and financial services, spanning a few decades. Originally educated as an urban planner (University of Waterloo BES), she was a waterfront planner with former Toronto Mayor David Crombie. Realizing the need to do more, she attended school part-time.
After completing her MBA at Rotman School of Management (University of Toronto), Deborah transitioned into the world of financial services where she worked for two major Canadian banks. One day, she visited the Toronto Futures trading floor, and that was the beginning of her next adventure. She spent the next chapter of her life as an independent derivatives trader on the floor of the Toronto Futures Exchange and then on the Montreal Exchange. (Her twin sons would also visit the trading floors, and over time develop the same passion for capital markets. Both currently have successful careers in the industry.)
When the trading floors closed and were replaced by electronic trading, Deborah transitioned to screen trading. About five years ago, she realized something was missing. She transitioned back to working with people as an independent financial planner, where she is once again able to share her passion for capital markets, while working with people to help them meet their financial goals. In addition, Deborah teaches Financial Planning courses at The Business School at nearby Centennial College. Here she has coached students to top finishes in the CIFP Case Challenge three years in a row and continues to enjoy shaping the financial planners of tomorrow.
Today, as a Certified Financial Planner, Deborah specializes in providing the road map to making financial and retirement dreams a reality, regardless of what happens along the way. This starts with listening to clients and determining their needs, then analyzing and providing customized solutions.
Deborah and her team work to consolidate clients' family assets to ensure they have the bigger picture, with the goal of increasing assets while knowing the overall risks involved and ensuring adequate downside protection. In this way, her clients can spend their time enjoying life instead of checking the stock market or account balances.
Deborah lives in Markham, Ontario, has twin sons and enjoys reading, spinning, biking and red wine. She is a board member of various non-profit organizations including the Markham Minor Hockey Association and regularly volunteers in a variety of community outreach activities. http://deborahwilliams.org/